Training Tips: Abrasives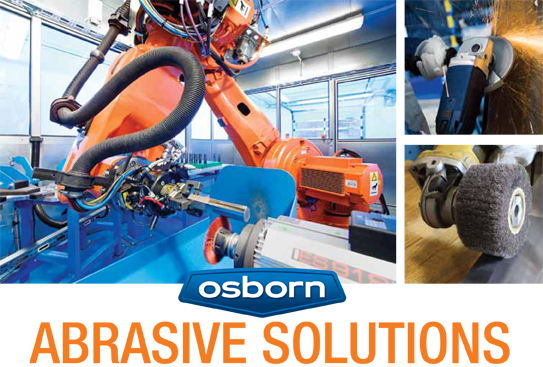 By Ty Weber
It's no surprise that abrasives are becoming more and more ubiquitous in the field for countless grinding, deburring, and cutting applications thanks to their strength, durability, speed, and convenience. More distributors and manufacturers are adding abrasive product lines as forethought, rather than an afterthought, to meet industry needs proactively. Most abrasives are made of aluminum oxide, zirconium, or ceramic grains. Aluminum oxide is a tough, general-purpose abrasive grain, zirconium is a harder grain that can handle heavy pressure applications, and ceramic is your self-sharpening grain that dissipates heat most effectively. The different grains are commonly used on alloys, carbon steel, cast iron, aluminum, stainless steel, and many more. Abrasives are commonly available in grinding, cut-off, and combination wheels, flap discs, and brushes.
Grinding, cut-off, and combination wheels are often available in three types of abrasive grains: aluminum oxide, zirconium, and ceramic, each designed to meet high standards.
Recent features for grinding, cut-off, and combination wheels include reinforced designs to prevent premature wheel edge wear, highly durable bond formations for longer life, and precision balancing for smoother operations. Flap discs are often available in a zirconium and ceramic grain. Flap discs combine aggressive grinding power, excellent blending, and better surface finishing ability.
Distributors and manufacturers both aim to fully support their shared customers, and as the industry continues to grow, it's important for distributors to be informed on some of the trends, innovation, and educational opportunities pertaining to the future of abrasives.
Abrasive nylon brushes are the cutting edge in brushing technology and are best suited to precision part finishing applications such as deburring and edge radiusing. Brushing cells can be integrated in production lines to eliminate manual finishing
operations or be added to tool changers in CNC machining centers for automated in-place deburring.
Trends in Abrasives
One of the biggest changes in this industry is the shift of manufacturers implementing abrasives during the product development stage, as opposed to being added to the aftermarket process of an existing operation. This allows them to create a more efficient and productive operation as well as reducing scrap rates from non-conformable parts. This leads to abrasive and deburring techniques being seen as forethought, rather than afterthought, and results in a better end product.
Another major trend in abrasives is continual process improvement to create a better end product. Abrasive products are constantly being refined and customized for your customer to suit the demands of a specific application. For example, materials, such as nylon, are often being formulated to hold together at faster speeds to meet the needs for an end user. In abrasives, the chemical makeup of the substrate that bonds the abrasive grains together in the disc performs the same way as the nylon. If an end user wants a fast-cutting cutoff wheel, they will want the bond to expose the grain faster, as opposed to a longer lasting wheel that will not cut as fast.
Industry Innovations
The fastest-growing abrasive in the market today is the flap disc. While the use of grinding and fiber discs has declined, flap discs have become the top choice for their convenience and efficiency. A flap disc performs up to 20 times the work of a resin fiber disc while giving a similar finish, and they provide a similar metal removal rate as a grinding wheel. Because a flap disc essentially does the two-part job of grinding and blending in a single step, it eliminates the need for a grinding wheel and fiber disc.
Recently, we have seen improvements in cut-off discs that allow them to perform working applications that were, in the past, too much of a challenge. In the past, they had a tendency to fall apart, but now the technological improvements and bonding of the discs makes it possible to come out with thinner discs that will last as long as thicker discs. Some wheels are tapered so that they are not creating vibration and will make a smoother cut for the operator.
Education
One of the best ways for distributors to provide their customers with the best support when it comes to abrasives is through education. You want to educate the customer on the benefits and the reasons why they should, for example, choose a flap disc over a grinding wheel or fiber disc. When you're training your customers and they can see how the products are used in the field, you see an increase in usage of flap discs and can incorporate different products into their purchasing mix.
Another important area of education is the different abrasive grains that are offered and what materials they should be used on. Many know there are different options for abrasive grains, but distributors need to be trained on the different type of abrasive grains and why each one best suits a specific application.
Manufacturers, like Osborn, that offer a full line of products that your customers can use from the first cut to the final polish, will provide a variety of product training options, including online and in-person training. Investment in lab and research development is also something to look for from your suppliers, because it means they are committed to continuous improvement.
Customized Solutions
If the abrasive products available do not fit your customers' needs, work with the manufacturer to create a customized solution. Osborn's technical experts and field engineers are on hand to create customized solutions for even the most unique applications. Customization is one of the primary driving forces of the trend of engineering products to suit applications.
Never be afraid to lean on your suppliers for product training and support to help your customers. We want to help you finish first.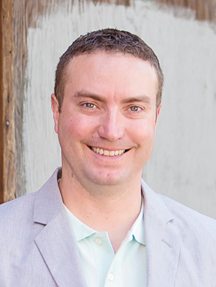 Ty Weber is the product manager at Osborn for the company's abrasives division. Weber has more than 12 years of experience in the industry. Prior to joining Osborn in 2015, he worked as a director of sales at Allied Industrial Supply and a sales manager at Fastenal for 10 years. Weber is a combat veteran of the United States Marine Corps, where he served for eight years, earning the rankings of Sergeant and Squad Leader for an infantry platoon.
A unit of Jason Inc., Osborn carries more than 10,000 standard products and more than 100,000 customized solutions to serve a diverse group of customers and industries. For more information, visit osborn.com.
This article originally appeared in the July/August 2016 issue of Industrial Supply magazine. Copyright 2016, Direct Business Media.
COMMENTS: 0
---