How much do young people know about industrial distribution?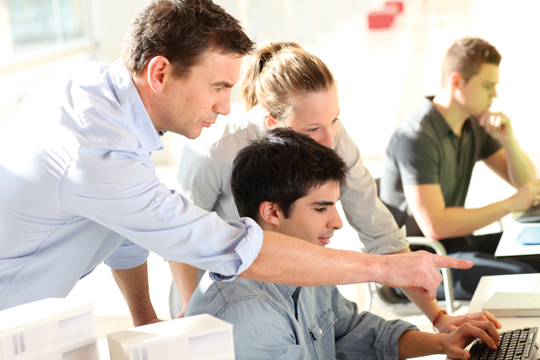 By Mary Jawgiel
The answer to the question asked in the headline is, not much, but they are learning.
Hiring entry-level talent is tough for most any career field. But when your field is industrial distribution, it's even tougher because most people have no idea what industrial distribution is all about or how they can benefit by building a career in the field. ICP's recent survey of right-fit 16-24-year-olds sheds some light on what they think they know—and what they don't know—about industrial distribution careers.
In November 2016, Industrial Careers Pathway (ICP) commissioned a follow-up to a 2014 online survey of 16-24-year-olds with attributes similar to those that industrial distributors are looking to hire for entry-level positions in inside sales, warehouse/delivery and customer service.
To make sure we were talking to those who would most likely be interested in these positions, we asked several qualifying questions. All of those who responded to the survey were not seeking a four-year college degree. They also possessed four of six characteristics listed to the right. Following each characteristic is the percentage of respondents who answered strongly agree or somewhat agree: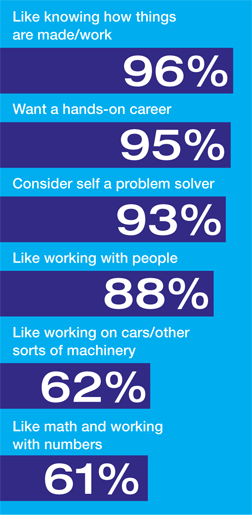 When this group was asked if they had heard of industrial distribution as a career field, 16 percent answered yes (compared to 15 percent who answered yes to the same question in 2014). This increase of one percentage point amounts to a 6.7 percent increase in overall awareness. Its margin of error is +/- 3 percent at a 95 percent confidence level.
The next step—after building awareness—is to understand if the field of industrial distribution appeals to them. If it does, why?
After reading a brief description of industrial distribution, 69 percent said it was either very appealing or somewhat appealing—a 13.1 percent increase over 2014 results.
When asked why the field appealed to them, here are some of their candid responses:
"I love solving problems, and this job honestly seems really important for business to function."
"You would be making things every day to make life easier for a lot of people."
"It's a position that helps keep the economy going. The reason for that is they help keep other businesses working. If there are no industrial distribution jobs, they are not able to help the rest of the economy."
"…I like hands-on work and jobs that don't force a procedure but instead encourage ideas to make the procedures run smoother and more effectively. Plus I like industries in general and manufactur[ing] industries to be more specific."
Those 31 percent that found industrial distribution either somewhat unappealing or very unappealing provided some interesting insights into the continued challenge in attracting talent to this incredibly rewarding field:
"It sounds like a field that can be very repetitive on a day-to-day basis that could eventually be done completely by machines [or] robots one day."
"I plan to start my own business. Industrial distribution is important for the flow of the economy, which would help benefit me and everyone else, but I'm not interested in working in that field because I'm interested in being a business owner."
"Doesn't seem like very much problem solving. And not much mental stimulation."
"I don't know, it's just not my sort of thing. I like more variety or thinking when it comes to what I want to do."
Of course, you read these comments and your first thought is, "But industrial distribution can provide all of this—job variety, flexibility, entrepreneurial opportunities, problem-solving and creativity." Although the awareness and appeal of industrial distribution as a career choice is improving, we still have to work on continuing to reach out to our next generation of employees about the incredibly rewarding careers industrial distribution offers.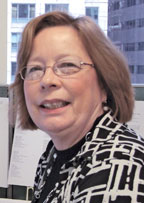 Mary Jawgiel is program director for Industrial Careers Pathway (ICP), an initiative of the PTDA Foundation and seven other industrial distribution organizations. For more insights on recruiting, hiring, onboarding, training, managing and retaining younger employees, subscribe to the ICP Talent Tipsheet at IndustrialCareersPathway.org/Tipsheet.
This article originally appeared in the July/August 2017 issue of Industrial Supply magazine. Copyright 2017, Direct Business Media.
COMMENTS: 0
---