Top 20 Industrial Distributors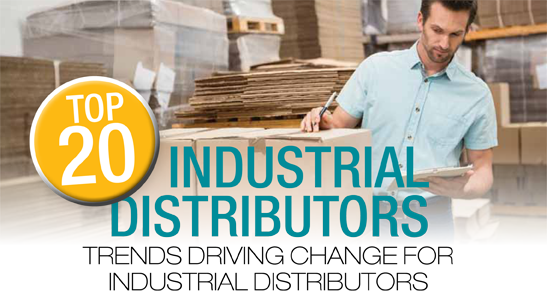 By Jenel Stelton-Holtmeier
While many distributors started 2016 with "resigned optimism" that things had to get better, the reality at the end of the year painted a very different picture for most of the companies on MDM's list of the top 40 industrial distributors. On average, sales for the largest industrial distributors declined 2.4 percent in 2016.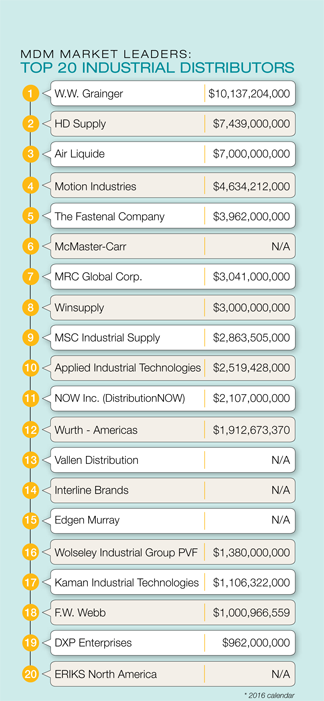 The list, which presents the largest distributors in North America, is now available at mdm.com.
Chicago-based W.W. Grainger remains at No. 1, topping $10 billion in sales in 2016. HD Supply, Atlanta, once again took the No. 2 slot with $7.4 billion in revenue. Air Liquide, fresh off its acquisition of Radnor, Pennsylvania-based Airgas, joins the top distributors list at the No. 3 slot, with $7 billion in sales.
Revenue growth ranged wildly for the Top 20 distributors. Air Liquide, driven by the Airgas acquisition, increased 32 percent year-over-year. Wurth – Americas and Winsupply also posted double-digit growth compared to 2015. Companies heavily involved in oil and gas, such as MRC Global and DistributionNOW, were hit the hardest, each seeing nearly a third of their revenues fall off from 2015.
As part of the 2017 Market Leaders, MDM also publishes the annual Distribution Trends Special Issue. Here are some of the trends MDM is tracking this year:
1) After a challenging 2015 and 2016, revenue growth in the industrial sector is expected to pick up in 2017 and 2018, as domestic manufacturing activity increases. Several large industrial distributors have reported over the last six months that they're seeing more capital expenditures by manufacturing customers, usually a sign that these customers expect to boost activity.
"It sure feels as if 2017 is getting off to a better start," Michael DeCata, president and CEO of Lawson Products, told MDM earlier this year. "We'll see how it finishes, but it's pretty encouraging."
That manufacturing boost may look a little different from past years, as automation becomes more efficient and cheaper. According to a report by International Data Corp., one of the two fastest-growing subsectors for the robotics industry is process manufacturing. Overall, spending on robotics is expected to reach $188 billion by 2020.
Because the industrial factor is so tied to manufacturing, distributors in this space may see a shift in the types of products necessary to meet the higher-tech demands of these customers.
2) Amazon continues to be a factor in driving e-commerce consideration and development. But its effects are starting to be more broadly felt, even extending into the offline world. Customers are starting to request faster delivery and longer payment terms, driven in part by the terms they can get from Amazon and big-box stores like The Home Depot.
These shifts in demand can have a broader impact on a distributor's operations, requiring a rethinking of how to manage logistics and cash flow.
3) Big-box stores continue increasing their focus on the B2B market. The Home Depot acquired Interline Brands in 2015, marking its earnest return to distribution and expanding its focus on professional customers. Lowe's followed suit in 2016, first with its acquisition of Canadian retailer and distributor RONA, followed by the acquisition of Central Wholesalers, an MRO distributor in the Mid-Atlantic and Northeast. Lowe's continued pushing into this market earlier this year by acquiring Houston-based Maintenance Supply Headquarters, a distributor of MRO products to the multifamily housing industry.
With the Maintenance Supply Headquarters transaction, the combined multifamily MRO business for Lowe's will include 16 distribution centers throughout the nation generating more than $400 million in annual sales, which will place it in the middle of next year's MDM Top 40 Industrial Distributor list.
There has always been competition between big boxes and distributors for professional contractor sales, but these latest moves by big boxes haven't just been about acquiring customers or expanding products. Both The Home Depot and Lowe's have said that a key reason behind these moves is to be able to provide expanded services to these customers, which is where distributors have traditionally held an edge.
4) Technology continues to expand how distributors serve their customers, and the options for investment continue to expand. Artificial intelligence and machine learning will change how manufacturers produce products, with the goal of improving overall productivity. The industrial internet of things is shifting the focus away from scheduled maintenance and repair to predictive maintenance. E-commerce is increasing transparency for price and product information. Mobile tools – not just websites – are expected.
"We're moving toward a time where real-time delivery of information is the norm," DeCata says.
As the transactional component of being a distributor increasingly becomes automated, it's up to distributors to redefine their supply chain role and prove their value beyond providing products when and where they're needed.
Methodology
Data for MDM's lists of top distributors were based on 2016 revenue size alone. In most cases, we used fiscal 2016 revenue, but in some cases, MDM used calendar-year revenues for an apples-to-apples comparison. Companies were asked to provide data about revenues, and this information was supplemented by SEC filings when available. In the end, not every company was willing to provide revenue data, yet we deemed it important to include them anyway. We utilized several resources to estimate where to place these companies. Revenues for all companies in this report are in U.S. dollars.
Trends included in this report were identified through a survey of MDM's reader audience during March and April of 2017 and through dozens of interviews with industrial distributors and their supply channel partners.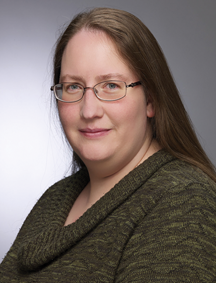 Jenel Stelton-Holtmeier is editor of Modern Distribution Management and mdm.com, a specialized newsletter and website for wholesale distribution executives. Reach her at jenel@mdm.com.
This article originally appeared in the July/August 2017 issue of Industrial Supply magazine. Copyright 2017, Direct Business Media.
COMMENTS: 0
---