Better by design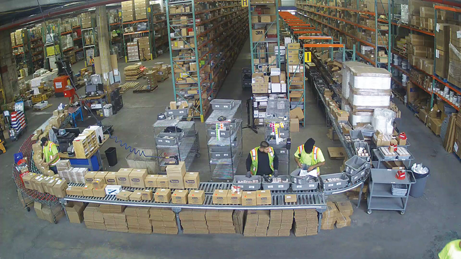 More space and a better warehouse design help this Brooklyn distributor improve throughput
When we visited Tanner Fasteners & Industrial Supplies two years ago (Industrial Supply, May/June 2017), the Brooklyn-based distributor was bursting at the seams and needed to make some drastic changes to handle the company's continued growth. The distributor of fasteners and contractor supplies had already invested in newer technologies such as paperless picking to improve efficiencies, but the reality was the company needed more space.
Today, in a larger facility that is only a few miles away from the previous location but a world apart in efficiency, Tanner is reaping the rewards of more space designed for peak performance.
The new building, at 30,000 sq. ft., is not much larger than the combined 28,000 sq. ft. where Tanner formerly operated. The difference is that the company previously used one main building, with long, wide aisles, and rented space for overflow storage across the street. The secondary building was not fully fitted with storage racks and shelving.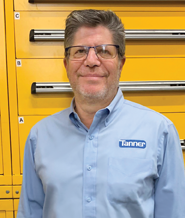 With no loading docks, loading and unloading was performed street side, and warehouse employees had to dodge traffic between the two buildings. The result was that Tanner tallied frequent overtime costs because the inefficient design slowed down workers.
"We've increased our cubic storage in our new location as a large part of the building is racked. We've nearly doubled the number of pallet locations," says company owner Jeff Tannenbaum.
The new facility includes loading docks that have greatly improved receiving and shipping. In addition, delivery trucks can park at the docks overnight. At Tanner's former location, with insufficient street parking, the trucks were parked in the warehouse every night, occupying space that otherwise could have held inventory. Tannenbaum says it would sometimes take up to four hours to unload a truck from the street, a process that can be completed in the new facility in under an hour.
Reimagining work flow
Moving into a new building after occupying another facility for 21 years enabled Tanner to reimagine its warehouse design. Tannenbaum asked MCA Associates (www.mcaassociates.com), a management consulting firm that focuses on operational excellence, to help redesign the facility and manage the project. MCA Associates principal Howard Coleman suggested ideas such as narrow aisle design, zone picking and high-velocity pick zones and flow-racking.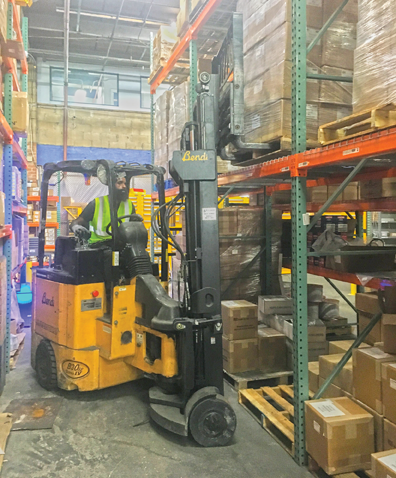 In the new facility, most racks are spaced just seven feet apart, compared to 12-foot aisles in the old building. The narrow-aisle design enables more storage shelves in a smaller footprint. A newly acquired Bendi articulated forklift truck can turn at a 90-degree angle, requiring less space to maneuver than larger forklifts, and eliminating the need to lift a pallet straight up.
In addition, since the company also utilizes zone picking, each worker is assigned to a particular zone. A single order might be pulled by multiple people, each pulling product from within their zone. The process means each worker walks fewer steps throughout the day and, because their area of operation is narrowly defined, they become more familiar with the items picked each day, reducing errors.
"So, three different people might be picking an order and then they'll bring it to a consolidation area, combining it all together for that one order," Tannenbaum says.
Tanner also instituted split shifts to increase efficiency. The early morning shift focuses on put-away and cycle counting and the midday shift is responsible for picking and shipping.
Employees receive orders via handheld scanner; paper has been eliminated.
"We don't do any paper picking at all. The only time we use paper is after the order is consolidated and we print a packing list to include with the order," Tannenbaum says.
The new warehouse design also takes into consideration the locations where products are stocked. Fastest moving items are kept on the floor or on shelves that pickers can easily reach from the floor, while slower moving items are placed on higher shelves. It takes less time to pick an item from the floor than it does to pick higher up items using an order picker.
The new warehouse also uses a "high-velocity" aisle. Based on a hit ranking pulled from Tanner's Prophet 21 ERP system, these items are located in one main aisle and are easily accessible.
"About 45 percent of our picks are coming from the high-velocity aisle," Tannenbaum says. "One person is picking nearly half of the items every day from that high-velocity aisle."
As a result of the changes implemented at the new location, Tannenbaum says overtime has been nearly eliminated despite no increases in staffing levels. Meanwhile, sales have grown from slightly under $25 million annually in 2016 to about $29 million today.
This article originally appeared in the July/August 2019 issue of Industrial Supply magazine. Copyright 2019, Direct Business Media.
COMMENTS: 0
---