Consultants to avoid
How to avoid being scammed when seeking expert system advice
by Dick Friedman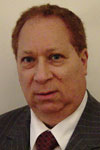 Wall Street isn't the only place where scammers operate. Some so-called consultants who say they can select the right system can do worse than take a distributor's money without providing value. They can select a system that destroys the company, which happened at least twice in 2008. Or they can select a system that is so unsuitable that it gets tossed or never fully implemented, which happened several times in '08 and '09. Whether the system being sought is an ERP, WMS or anything else, here are ways to determine which consultants to avoid and, by inference, which to use.
Quid pro quo
Some consultants are secrety paid by vendors for "services" that amount to calling the vendor and asking the time of day. In exchange, the consultant agrees to recommend the system of the vendor who paid. A consultant can arrange a pay-to-play (aka a Blago, named for the ex-Governor of Illinois) with two or three vendors, so he/she can recommend two or three systems, and look objective. It's still a set up, and the distributor never gets to examine other, perhaps better and/or less expensive, systems. Worse, if the consultant negotiates the system contract on behalf of the distributor (which had better be part of the services) he/she would not "push" the vendor for specific performance guarantees that protect the distributor.
Another cash deal occurs when a consultant hosts an exhibition of system vendors, to which wholesale and industrial distributors are invited. Vendors who refuse to pay the tribute money don't participate, so attendees don't get to see all the systems they should; and the consultant(s) have a natural tendency to favor those who paid. Vendors who sell low-cost – often very good –
systems usually don't exhibit because if they did they would not be able to keep the cost of their systems low.
Like too many politicians, so-called consultants engage in several forms of non-cash quid pro quo. A consultant can make a presentation at a vendor's user conference, in exchange for having the consulting firm's name appear in the conference promotional materials. Similarly, a consultant will participate in a vendor's study of some information technology subject, again in exchange for being promoted (or sometimes, cash).
If you're looking for a system, or might be in the near future, watch for vendor promotions that include "consultants" and look for magazine ads that do the same. Save the promos and ads in a file folder, and use them to quickly eliminate faux consultants who are really shills.
Ethics
Since the underlying subject of this article is ethics, ask potential consultants if they have been certified by the Institute of Management Consultants. Don't accept a "yes"; ask for proof. Certification requires a written exam and in-person interview, all about ethics and conflicts of interest. A Certified Management Consultant ascribes to the Institute's Code of Ethics.
Secret Selling
When talking with whoever represents the consulting firm, ask – at least twice before hiring anyone – if they can provide software or hardware. Call the firm, and ask the person answering the phone if they sell software or hardware. A "yes" answer means you would pay the so-called consultant to select software/hardware he/she will sell to you, regardless of its suitability.
Not as obvious as the outright sale of software or hardware are installation and post-installation support services, which can easily cost more than the hardware and the software license. Again, ask the contact person if the firm can do the installation, education and training, modification to the software, and post-installation support. If so, vote them off the island.
Talk the Talk, and Walk the Walk
When talking to potential consultants, quickly determine if the contact person would be doing the work. If not, ask for the resume of the person who would do the work, and then call him or her to discuss some of the issues raised in this article, and the experience of the would be worker.
Industry Focus
Does the potential consultant work with many kinds of businesses, such as banks, insurance companies, as well as distributors? "Yes" means that person lacks in-depth knowledge of and experience with distributors, wholesalers and others who stock inventory. "No, only distributors" leads to another important question: "How many systems have you selected for distributors in our industry, and of our size?" If the number given is at least six, ask another industry-related question: "How many distributors in our industry, for whom you did not select a system, did you help to improve pricing, inventory management or warehouse operations? A low number means poor knowledge of the ins and outs of the industry. If you still have questions about qualifications, ask for samples of the information-gathering forms the consultant would send your firm; if there are none, or if the forms aren't specific to your kind of distribution, that person isn't qualified.
Objectivity and Details
When asking the potential consultant for a written proposal, ask for references and the names of the six most recent systems recommended. (There should never be a charge for that proposal, even if the consultant visits first).
When a proposal arrives, look for an explanation of each step in the process, and the cost of each. The absence of a detailed explanation and/or the cost of each step means that consultant would be given a blank check. Look at how much involvement the consultant would have in the presentations that the vendors would make; if he/she doesn't intend to plan it and conduct it at a detail level, he/she is not qualified. If the consultant proposes to devote a lot of time to the process of installing the system (including education and training), which is the job of the system provider, that's a red flag that the consultant is going to try to steer the decision to those systems on which he/she is trained, to the exclusion of others.
Call the references to determine if the consultant sold them any hardware, software, installation or post-installation support services. Just in case the person preparing the proposal "forgot" to mention that.
Ask references what services they received, who provided the services, what they paid, and if they believe they got their money's worth. There can be a huge variation in fees among consultants, and the more expensive ones aren't necessarily better or provide distributors with more bang for the buck. (Sometimes the more expensive ones have excess overhead they must cover, including salespeople who don't do any consulting).
Ask references for names of other distributors who used that consultant. Call them too. When all the reference discussions are complete, make up a list of the brands of systems recommended. If the same brand appears more than two or three times, it's obvious which would be recommended.
Most scammers don't get caught, but their victims still have wasted money that could have been spent on a distribution-systems consultant who has no ties to vendors, and is unbiased and experienced.
Dick Friedman is a recognized expert on information technology (IT) for fastener, tool, industrial and MRO distributors. He is a Certified Management Consultant and is unbiased, so he does NOT SELL systems or software, or provide computing services. He helps select the right ERP and WMS systems and warehouse technology, and helps obtain contracts with specific performance guarantees. Call (847) 256-3260 for a FREE consultation, or visit www.GenBusCon.com.
This article originally appeared in the July/August 2010 issue of Industrial Supply magazine. Copyright 2010, Direct Business Media.
COMMENTS: 0
---