Buckle Up for your Departure
Do you feel that certain buzzwords in our culture are showing up every day and in everything you read to the point where even a nice, well-meaning word just turns a little, eh, bland? I've had some indifference about the word "innovation" lately – not because there's anything dry about what it means; but it's lost some of its mental pizzazz from sheer overuse.

Looking up its Latin root that means "renewal" and "to change" helped; and so did thesaurus. com (that tattooed great nephew of the discolored paperback in my bookcase), which called innovation a "departure." Now we're getting somewhere.

Departure certainly conjures some aerodynamic, adventurous action, which captures what father and son David and Josh Young have done at A&M Industrial. Their adoption of autonomous mobile robots and how they have parlayed AMRs into a totally new revenue stream struck me as more of a rocket take-off kind of departure than a domestic United boarding – and I hope their story stirs your inner-entrepreneur to consider what money-making departures are next for your business.


DID SOMEONE SAY TAX CREDIT?
Departure reminds me of my May excursion to software-maker Epicor's "Insights 2023" customer event where I met Vicki Hafele, who told me about a great financial tax payoff for "innovation" (sigh). It's something many distributors (and even CPAs) probably don't know about, or think would apply to them. Vicki is treasurer at a Trimble dealer in Charlotte, North Carolina, called Duncan-Parnell, and I had the chance to talk with her about her first-hand experience with R&D tax credits.


Before your head goes all white lab coat, biotech, or engineering Ph.D., this tax credit that's available in 30 states pushed $1.2 billion out to wholesale and retail trade in 2018. And don't forget, Vicki is a treasurer, not a scientist, and she and her CFO, Pete Chrobak, have put the strategy of applying for R&D tax credits on sort of an auto-pilot in the company.


How's that possible?
In one example, Duncan-Parnell integrated a custom receivables automation with its Epicor ERP software, thus automating its A/R collection process and providing a customer portal; their system also emails customer invoices and provides a link to pay, Vicki said. It also automatically sends the company's balance due reminders based on customer terms and how they're set up.
To qualify, your project has to be new, there has to be risk that it might not work, and it has to have benefit for customers. But there's no pre-requisite for test tubes.


I'm going to run an Online Exclusive Q&A with Vicki in our weekly e-newsletter the same week this issue hits your mailbox, because there's a lot more she has to say about R&D tax credits and why you should think about going after it. The Q&A will be archived on our website, too, under Management articles.


Ok now, cue the way-cooler-than-me Jeremy Brandt/Capital One commercial: So, what's in your departures file? Please let me know!
Thanks for reading.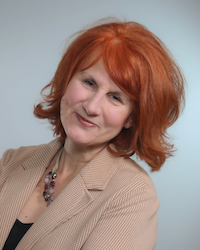 Kim Phelan
kphelan@directbusinessmedia.com
Kim Phelan
Editor
This article originally appeared in the July/August 2023 issue of Industrial Supply magazine. Copyright, 2023 Direct Business Media.