The Reel Story
The reel industry has maintained its fundamental reel design for over 60 years. But that doesn't mean that the industry is not constantly evaluating and improving its product offering. Here are some examples from reel manufacturers that demonstrate developments in reel technology.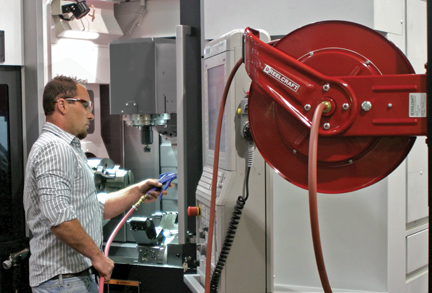 Reelcraft
"The market is demanding longer lengths of cord or hose on spring return reels in as compact of a package as possible," says Rex Larkin, vice president of sales and marketing for Reelcraft.
Reelcraft responded with the new Series HD70000 hose reels and L 70000 cord reels, which are heavier duty versions of Reelcraft's popular Series 7000. The reels are designed to handle up to 100 feet of 3/8 inch hose or 12/3 cable.
The heavy-duty base design, all-steel construction and a baked-on powder coat finish combine to produce a rugged, corrosion-resistant product. A newly re-designed latching mechanism provides longer service life of the latch components. The containerized drive spring offers safer and easier handling during maintenance. Two sealed ball bearings produce a smoother spool rotation and easier operation.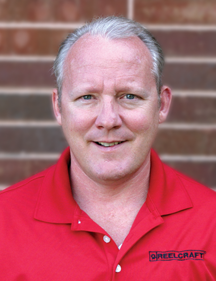 "The weight associated with the longer lengths of hose or cord caused us to incorporate a high-quality, die cast aluminum hub and two sealed ball bearings into our new Series HD70000 and L 70000 reels. This also produces a smoother spool rotation and easier operation," Larkin explains. In addition, the base is made from a heavier gage steel and the latch has been upgraded to incorporate the proven torsion spring design. The containerized drive spring makes servicing the reel easier and safer. This new style drive spring produces more torque and more turns to allow for the longer lengths of hose or cord, he says.
"Reelcraft is always looking for ways to improve product designs. The torsion spring latch design has been a marked improvement over conventional tension springs, lasting 10 times longer. We have made it backward compatible into our Series 7000 flagship reel, adding to the overall service life as well as ease of maintenance," Larkin says.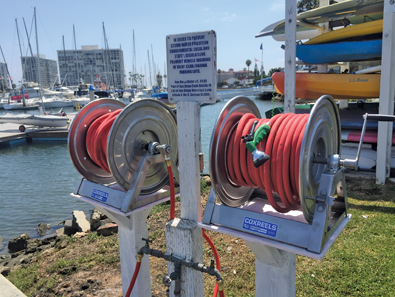 Coxreels
"For the last few years, the major trends seen in the reel market have been a demand for quality and a drive toward increasingly specialized products," says John Kucera, design engineering manager for reel manufacturer Coxreels.
"With the ever increasing influx of imported products, the market saturation with lower quality goods is growing and people are noticing the difference. We have experienced a consistent trend of users who demand high quality, well designed and manufactured products."
As a result, Kucera says Coxreels' product development has trended more toward product improvement in terms of reliability and quality rather than the drive for cost reduction. Not all improvements of this type are easy to see.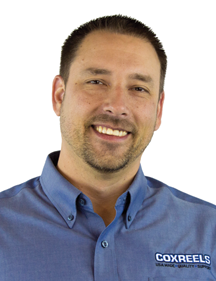 "We have made countless strides in process improvements with our vendors, quality processes and production systems. The end results are incremental improvements in multiple facets of our products in our drive to cement our reputation as the quality industry leader. With our manufacturing process improvements we have been able to be one of the only reel manufacturers to keep our prices steady over the past few years while enhancing our product quality, reliability and performance," he says.
For example, improvements in powder coat systems have yielded increases in salt spray test result hours far above the industry standards. A recently designed and built custom spring winding machine has enhanced the precision, repeatability and life expectancy of spring motors.
Material/vendor enhancements have led to newly formulated high-performance materials in spring arbors, improving their impact and wear resistance by over 200 percent.
New quality processes and feedback loops led to redesig improvements such as a drive
gear redesign which upgraded the gear's strength and life. New swivel innovations in recent years resulted in the launch of the most efficient and reliable inline swivel joints with recent advancements in multi-lobe sealing technology.
"The unsurpassed material efficiency allows our stainless steel upgrades to be the most cost effective in the industry. We have further projects underway to expand our new technology to our balanced swivel designs on spring rewind reels which will bring our swivel joints far and above the competition in terms of quality and efficiency," he says.
Other projects in the works are brake material enhancements to a standard product to improve a typical weak point in reel designs. "We have also targeted fundamental improvements such as structurally efficient strength enhancements to frames and support structures to better our reel's performance in rugged and demanding environments. We offer many unique solutions to our industry such as our dual hydraulic reels which feature a single-sided inlet dual port swivel and even this unique solution cannot escape our relentless continuous improvement process," he says.
Kucera says another trend is the desire for application-specific product. Where in the past it was common for the customer to use a generic reel for most applications, more and more customers desire small adaptations specific to their application.
"Coxreels has always excelled in the area of custom products because of our unique ability to quote and deliver custom products rapidly and affordably, and this remains one of our leading advantages in the OEM market today. However, beyond our custom product solutions, we are also focused on product line and standard product features expansion. With our product line expansion we are currently working to expand our offerings in terms of the latest technology such as latest generation LED and lighting technologies, or better cable and cord material options with expanded receptacle choice offerings," he says.
In some product lines, such as the 1125 Series reels and the new 1600 Series, available features and configurations, such as various grades of stainless steel offerings for the swivel joint, or entire plumbing fluid path, are being expanded, enabling the customer to order specific reels to their needs without going custom.
"The continuous growth of our offerings better fulfills our customers' needs, making us the best suited reel provider for the growing application-specific reel market," Kucera concludes.
This article originally appeared in the March/April 2017 issue of Industrial Supply magazine. Copyright 2017, Direct Business Media.
COMMENTS: 0
---