Reeling in customers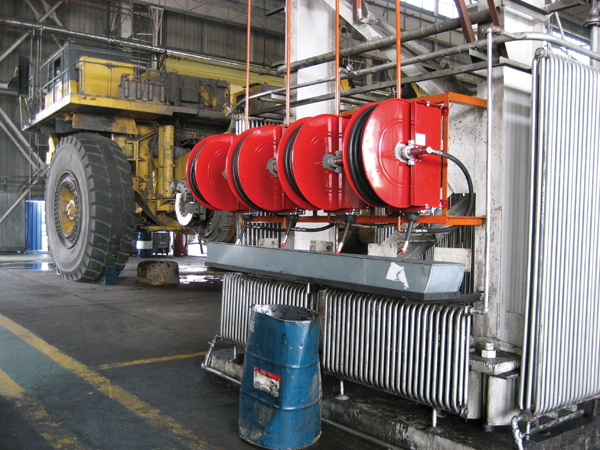 by Rich Vurva
Dependability and reliability continue to be factors driving development of hose and cable reels. End-users need to trust that their reels will keep hoses and tools off the ground and in the hands of mechanics, groundskeepers, utility workers, maintenance crews and production line employees.
Manufacturers of reels used in a variety of work environments pay close attention to how the reels are being used in different settings and then design their product to meet application-specific needs. That's why it's important for distributor salespeople to ask questions to learn how their customers intend to use the reels before making a product recommendation.
Here's a brief look from two leading reel suppliers about their approach to the hose and cable reel market.
Reelcraft
Jennifer Braun, marketing manager
www.reelcraft.com
Reelcraft's key focus is to produce durable, quality products that make hoses, cords and cables more productive, keep them easily accessible and make them last longer. The majority of Reelcraft hose reels deliver fluid and air, with the others designed to coil welding cables, extension and power cords.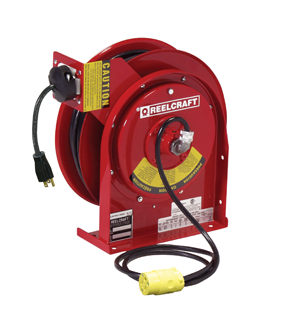 Our reels are designed to meet the needs of specific markets. For example, Reelcraft's static discharge reels are used to ground equipment operating in hazardous areas. When properly clamped to the ground, the static discharge reel dissipates static electrical buildup, reducing the chances of sparking and the potential for explosion. The new GS3050 reel with a 304 stainless steel casing offers an added resistance to corrosion, heat and chemicals and is supplied with 50 feet of stainless steel cable.
The new Series L NM400 cord reels are NEMA 4 rated and designed for indoor and outdoor use. The reels include a guide arm that is adjustable every 5° over a 270° arc allowing for the exact configuration to suit a wide range of applications. The containerized drive spring allows for safer, easier handling during maintenance.
Reelcraft's reverse plug power cord reels are ideal for attaching to mobile equipment. The reverse plug configuration allows the reels to be mounted to mobile carts or equipment and provide up to 50 feet of pull-out cord. All Reelcraft reverse plug reels include a robotically welded steel base, a robust collector ring and a corrosion-resistant powder coat finish.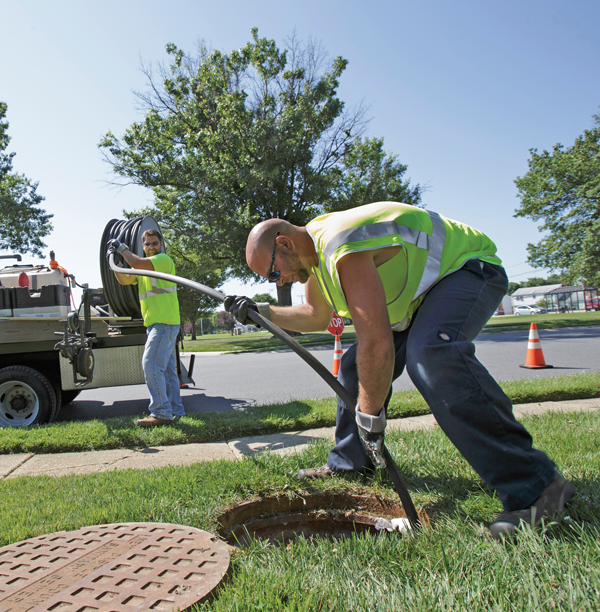 Hannay Reels
Jennifer Wing, marketing manager
www.hannay.com
Durability and performance are long standing trends in the hose and cable reel industry. We are seeing more and more customers willing to spend a little more on quality products that they know will last.
New technologies and manufacturing processes are always being reviewed to see how they can improve our products. While durability and productivity are number one for almost every industry we serve, needs may come in different forms on our reels, so we have to be able to adjust and respond accordingly.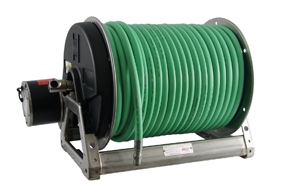 We recently released a new series of non-corrosive spray reels for the lawn care industry, to fill the need for a lightweight, yet durable reel that can withstand corrosive environments. Our new SNC Series reels combine stainless steel and aluminum construction, providing a significant advantage in strength and protection in corrosive environments while keeping the weight down. The reels are designed to handle a variety of applications, including water, pesticides and fertilizer mixes.
Other industries may require a more rigid reel than the norm. We recently worked with a customer in the pumper/cleaner industry where we were able to provide a substantially stronger spool and frame that could withstand the special forces the reel was exposed to because of high pressurization and hose expansion.
The ability to make adjustments to the way we build a reel can make a big difference in the field. It's very important to communicate regularly with OEMs and end users who use the reels to make sure you're providing the right reel for their application and adapting to any changes that come along.
As technology advances we are sure to see alternatives to standard manufacturing processes. There will always be a constant desire to increase product strength and durability while staying competitively priced.
Motor and speed control advances are allowing us to provide a more powerful and simultaneously slower, safer hose or cable rewind speed within the same footprint as motors built just a few years ago. This is possible because of tighter armature windings, because of advances in incorporating gearboxes into motors and through other technologies such as integrated variable speed control units.
While welded parts will likely always be in the mix for the construction of durable reels, there are some interesting opportunities with alternative joining methods for steel parts in reel assembly. These new methods can be as effective and durable as welding in some applications, with the added advantage of allowing individual pre-painted metal components to be joined—something that welding doesn't allow for.
This article originally appeared in the March/April 2019 issue of Industrial Supply magazine. Copyright 2019, Direct Business Media.
COMMENTS: 0
---