Posted March 19, 2020
Keep it moving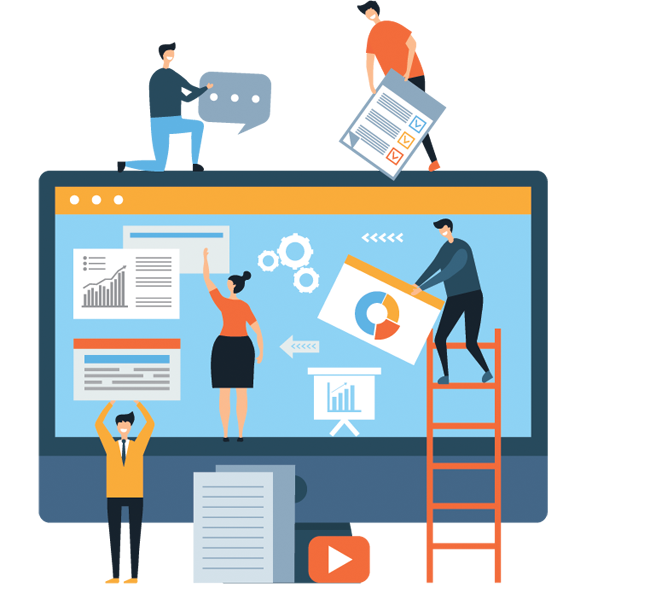 by Rich Vurva
In an environment where distributors are striving to maintain margins, managers must remain focused on operational efficiency. Smart managers want to keep a lid on those areas in their budgets that can quickly get out of hand, including salaries, inventory carrying costs and other operating costs. A warehouse management system (WMS) is an excellent tool to help distributors drive profitability. Here are some thoughts from providers of WMS solutions to help you maintain your focus on lowering costs and improving efficiency.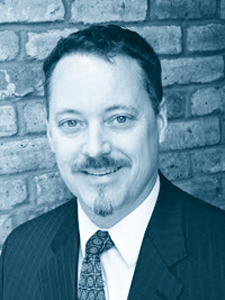 Epicor
Mark Jensen
Senior Director Product Management
Distributors are continuing to drive initiatives which increase the efficiency of warehouse operations. Labor challenges are driving distributors to seek new ways to automate their operations. More and more we are working with distributors to help them evaluate and implement automation tools for weighing, measuring and boxing product, or automated carousel systems to organize smaller parts and go vertical within the warehouse to save space and fill orders faster with fewer people.
Manufacturers and suppliers are struggling with filling jobs, which is causing them to push more service requirements on the distributor. Distributors are working with us to implement solutions to help them meet those needs and grow their business. Needs for manufacturing and field service are continuing to grow within the distribution industry. The WMS of a company needs to accommodate for these different types of services and the impacts they have on managing inventory. Other distributors are finding value-added services like rentals to be highly profitable and the WMS system needs to support rental equipment and the associated processes for invoicing, servicing and replacing that equipment.
Epicor has a number of solutions to help distributors manage their warehouses more effectively. For example, Epicor Data Analytics provides visibility into the transactional activity and time consumed per task for analysis. Analytics and business intelligence solutions like Epicor Data Analytics (EDA) help them identify and prioritize improvement opportunities by tapping into their ERP data. With tools like EDA a distributor can combine data from outside sources to their ERP system for deeper analysis, for example, integrating freight information from a major carrier with your company's shipping charges to determine if you are recovering your freight costs.
Epicor's distribution solutions provide a complete suite of warehouse functions that streamline system interaction while still capturing critical data and ensuring accuracy from picking and receiving to inventory movement across DCs and branches.
Prophet 21 Workbench allows the system and/or warehouse managers to direct the sequence of picking activities based on a number of ranking factors and system-directed travel paths to minimize steps in completing tasks.
Eclipse and Prophet 21 provide a complete warehouse API for distributors seeking to plug in automation equipment like smart conveyors, carousel systems, and dimensional shipping calculations.
Distributors are seeking efficiency through their entire life cycle of handling inventory. Applying barcodes to material is history as most material is barcoded by the supplier. Today distributors are seeking electronic ASNs to provide specific expected receipt quantities that they can verify against or simply accept and expedite put-away. Epicor's distribution solutions provide a full suite of APIs for integrating bar code readers, robotics and smart conveyor systems to more efficiently manage inventory in a warehouse.
Warehouse automation is becoming even more critical for distributors who are competing against Amazon. The need to add efficiency and reduce errors is critical when trying to keep up with online-only distributors; automation helps increase both transactional and inventory status accuracy as well as increase the throughput of transactions in the warehouse. Epicor's distribution solutions provide technology such as mobile picking and receiving to help distributors do more with fewer people.
Cost remains a significant consideration. Equipment and automation costs have come down and Epicor has seen significant expansion of WMS adoption at ever smaller warehouses to address those challenges.
The types of and constantly changing landscape of technology is a factor – handheld, wearable, voice-activated, etc. The technology is changing rapidly, and distributors can get caught up in the decision making of the type of technology to use and lose focus on the underlying need to deploy the automation capability.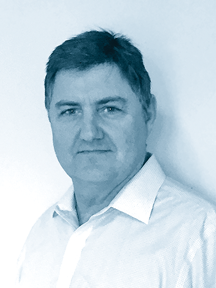 SAP
Mark Jordan
Industry Solutions Manager, Wholesale Distribution
SAP has offered world-class WMS capabilities for decades. But there are a few trends beyond the continuous improvements required to provide maximum value for our customers that are driving SAP WMS development teams to deliver next generation solutions.
1. Employee Experience – The experience economy has taught us to expect easy and intuitive interactions with solutions and we carry that expectation to our workplaces. Distributors are continuously looking for ways to simplify processes, provide continuous operation through system integrations, and deliver mobile solutions for easy task completion, stock visibility/traceability and reporting.
2. Machine Learning – Distributors can generate a large volume of data. Machine learning technology allows them to look for trends and patterns for not only their planning but also for stock optimization and warehouse process improvements. Coupled with advanced analytics, this allows distributors to understand their business and their customers like never before.
3. Robotics/IoT – There's no doubt that robotics will continue to have a huge impact on the supply chain from the benefits of automated warehouse processes, automated sensor and tracking innovations.
4. Suite Integration – SAP has long provided a flexible integration layer for integration into most systems today and customers expect out-of-the-box integrations with business suites and ancillary technologies from a company like SAP. To name a few, continuous optimizations on SAP integrations, such as ERP backend S/4 HANA, Transportation Management, Yard Logistics, Quality Management, eCommerce, reporting and analytics solutions are what drives SAP to help customers build the intelligent enterprise.
Distributors come in all shapes and sizes. Flexibility in deployment options and capabilities based upon the needs of the distributor is very important. Distributors are having to compete with the likes of Amazon and Alibaba and are having to evolve their business to create value and differentiate themselves. The disruptors facing distributors today include heightened customer expectations, digitalization of the buying journey, sharper competition, workforce empowerment and innovative business models. Depending upon the state of the distributor's technological capability, significant changes may be required to bring them to their desired level. Road maps for a transformation must be built, and solutions must be flexible enough to fit the customer's needs. SAP and our partner ecosystem offer leadership as well as solutions that help distributors transform their business through a comprehensive product portfolio and world class innovation that utilize a proven methodology that generates real business outcomes.
For example, in the context of WMS, we offer multiple solution/deployment options, standardized rapid deployment methodologies and expert consulting capabilities to ensure a successful project.
Challenges that distributors face in leveraging new WMS technologies include:
1. Not getting expert advice. It is important to have support from a strong partner when choosing and implementing new technology to help the distributor to avoid mistakes.
2. Employees may be resistant to change. Long-time employees are used to making the old system work and may be resistant to change. Strong change management and training as well as early involvement of the end users are critical to a successful implementation.
3. Poor understanding of solution capabilities. It is important for those in charge of selecting the software and the change management team to understand the solution's functionality and compatibility with existing systems in order to accurately run the project and fully prepare the end users.
4. Creating realistic implementation schedules. Improper planning can negatively affect the implementation and adoption. Taking the suitable time up front to develop schedules that allow adequate time for implementation, integration, testing and training are essential to successful rollouts.
Trends that we are seeing include the increased usage of robotics in the warehouse, along with the need for an improved user interface, and a faster response to last minute orders.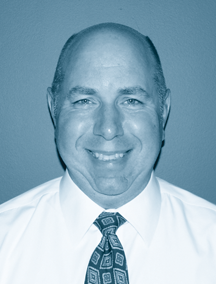 VAI
Pete Zimmerman
North American Software Sales Manager
VAI's S2K Mobile WMS has a very user-friendly interface that connects
with shipping systems and drives more productivity. As an example, the application will immediately alert users of new orders needing to be picked, which also helps warehouse employees respond to and fill last minute orders. Our customers are seeing great results so far, and S2K Mobile WMS is driving tremendous results for customers this year.
Distributors today are using technology to automate the management of inventory. Just-in-time inventory is one such need, where distributors can decrease waste by ordering and receiving goods as needed, with the goal of reducing inventory costs. VAI's S2K Distribution ERP software allows customers to commit inventory at the time of order or picking, which increases efficiency and manages inventory. We're also seeing a drive for more accurate shipping among our distributors, and the use of robotics and an automated WMS system with voice technology is increasing in demand.
Distributors may need to look at user adaption in terms of new equipment. That equipment will also carry up-front and ongoing costs, where budgets may need to be adjusted. The benefits of automation and ROI, however, will offset any initial challenges such as training on the new equipment, up-front costs, and labor availability. An automated warehouse connected to an ERP system will ensure that distributors have the tools they need to grow and thrive in a very competitive environment.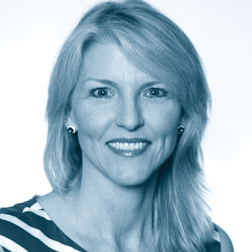 Infor
Kelly Squizerro
Director, Industry & Solution Strategy
Many distributors today experience a lack of confidence as to how their inventory is impacting business outcomes. With highly complex customer demands resulting in costly processes and concerns regarding service levels, the uncertainty of being able to quickly deliver the right product at the right time has put unprecedented levels of strain on distributors. Furthermore, the difficulty of attracting and retaining warehouse personnel has become more challenging than ever before. These trends are impacting how warehouses operate, including the need to be mobile/tablet enabled, configure areas to fill smaller orders, manage transportation to handle accelerated delivery dates, prepare for labor shortages in drivers and warehouse staff, integrate automation and robotics, improve communication with customers and the use of AI and ML to transform data into usable insights for better decision-making. Combining these challenges with a reliance on aging legacy warehouse management systems unable to meet current distribution demands, the need for a progressive warehouse management system (WMS) is greater than ever.
Infor CloudSuite WMS is a tier-1 warehouse management system that is named a leader in Gartner's 2019 Magic Quadrant for Warehouse Management Systems for its ability to execute and completeness of vision. The solution fully integrates to Infor CloudSuite Distribution solutions or any other ERP, and provides must-have capabilities such as:
Receiving and put-away streamlines appointment scheduling, QC inspections, directed put-away, returns, cross-docking and flow-through
Inventory management optimizes fulfillment in multi-site and multi-owner operations
Picking and replenishment supports techniques such as order, cluster, and consolidation picking and dynamic replenishment
Wave and task management prioritizes and interleaves tasks, supporting B2B and B2C fulfillment
Labor management tools to measure, assess and view distribution center activities to increase operational efficiency
3D visual warehouse provides an embedded, interactive interface that lets users see workflows, bottlenecks and at-risk inventory
Accommodates personalized value-add services from kitting, bundling and light assembly, to compliance labeling and special packs
3PL services hold inventory for customers and ships on demand
Business intelligence dashboards provide relevant in-context metrics and KPIs, providing a seamless and direct approach for evaluating and applying data, responding quicker to changes and improving critical decision-making capabilities
Mobile devices and tablets to improve accuracy and reduce errors, freeing warehouse workers from fixed terminals and time-consuming error-prone paperwork
Management of inventory stored at customers' locations
An overall trend for distributors is the move to the cloud. CloudSuite WMS enables distributors to move at their pace, while providing options for easy integrations, personalization and customization. With Infor CloudSuite WMS, organizations no longer need to worry about an aging technology stack that won't sufficiently handle emerging trends and challenges. Moving to Infor CloudSuite WMS will allow distributors to have the most up-to-date functionality at all times and will keep them competitive as customer demands continue to evolve.
This article originally appeared in the March/April 2020 issue of Industrial Supply magazine. Copyright 2020, Direct Business Media.
COMMENTS: 0
---