Posted March 11, 2021
Not your father's association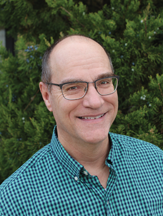 Those of us who have been around the industrial supply industry for more than a handful of years recognize that today's Industrial Supply Association looks remarkably different from the old ISA and its predecessor group, the Industrial Distribution Association.
For starters, it's no longer just comprised of men with gray hair. The association is making a purposeful effort to welcome women into leadership roles. ISA's Women Industrial Supply Executives (W.I.S.E.) network was one of the first groups in the industry focused on professional development for executive-level women.
ISA is also no longer focused primarily on distributors. Manufacturers and independent manufacturer reps have an equal say in the direction of the association and have seats on the board of directors. ISA is the only distribution-related association where executives from manufacturers and distributors take turns serving as chair of the association.
ISA is also leading the way in developing new ways to reach out to members with networking and education programs beyond in-person conventions, including virtual online meetings, and a digital content platform called The Channel that presents strategies and tools to help companies succeed. There's also The Point, a blog that explores trends and topics of interest in a digestible format, and a podcast called Hi-Po aimed at millennials.
Although some of these changes were beginning to take shape even before he became president and CEO, Ed Gerber is the driving force behind much of the new-look ISA. You can learn more about what's been happening at ISA from Ed and other executive committee members of the board who are quoted in this issue's cover story beginning on page 10.
Industrial Supply magazine is proud to be a long-time member of ISA. We look forward to participating in ISA 21, the upcoming all-virtual, three-day event that begins on April 20.
Until we can meet again in person, we'll see you at ISA 21.
Rich Vurva
Editor/Publisher
Twitter: @IndSupplyMag
This article originally appeared in the March/April 2021 issue of Industrial Supply magazine. Copyright 2021, Direct Business Media.
COMMENTS: 0
---