Faster, cheaper product movement is the goal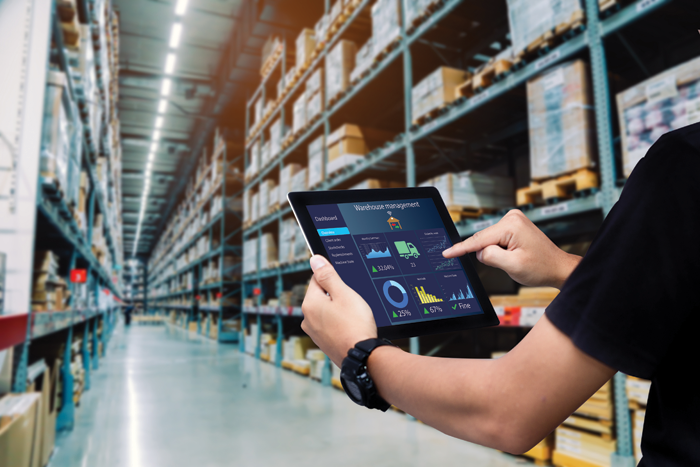 WMS systems can help lower labor costs
by Rich Vurva
Labor shortages are driving increased interest in a variety of material handling equipment such as conveyors, sorters, automated storage and retrieval systems that improve warehouse throughput. In addition, companies are searching for ways to improve mobility to help employees work faster and safer. Coupled with increased need for value-added services and demand for faster delivery times, distributors are pressed for labor saving solutions. Here are a few suggestions from software providers with expertise in warehouse management systems.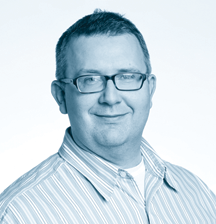 Werner Bach
Director, Strategic Customer Engagements
SAP Wholesale Distribution

For decades, supply chain execution and fulfillment mostly focused on squeezing efficiency out of operations. In the "new" global economy, strategies mostly revolved around just-in-time concepts, operational excellence and cost optimization. Global disruption such as the pandemic, the blockage of the Suez Canal and political tensions around the world, have changed key elements of the game. We see supply shortages, stretched supply chains, rising costs and a shortage of labor (both skilled and unskilled). Thus, new trends are driving operational agility and flexibility in order to react to uncertainty more effectively. We are seeing distributors investing in management by allocation (reacting to supply shortages), digitization, automation – both on the software side (RPA, ML, AI) and on the hardware side (robotics, driverless vehicles, etc.), and as a growing focus topic: sustainability.
As the global pandemic wreaks economic turmoil around the world, modern supply chains face unprecedented challenges and are drawing an increased level of scrutiny. The supply chain is now the main protagonist everywhere and has transitioned from being a "behind-the-scenes" organizational function to a differentiator for an enterprise.
The trend toward more flexibility and multilevel sourcing ushers in the era of resilient and sustainable supply chains. A resilient supply chain responds and recovers from unanticipated events by either returning to its original state or morphing into a state that is even better at profitably meeting customers' needs.
To achieve a resilient supply chain, SAP believes that your organization needs to:
Become more agile to sense, predict, and respond to disruptions
Increase productivity through the digitalization of industrial companies (Industry 4.0)
Improve connectivity with business partners to enable next-level collaboration
Run sustainable business practices
Companies that have made the supply chain more resilient have also invested in making the supply chain more digitalized. SAP solutions support the digital transformation of your supply chain to better plan, design, manufacture, deliver and operate your products. This leads to increased supply chain visibility and better-informed decisions based on data-driven insights.
The role of logistics in an intelligent enterprise is critical, as it makes the actual fulfillment of customer demands and the inbound and outbound flow of goods happen. The key optimization goal is to orchestrate the end-to-end scenario while increasing service speed and reducing freight cost. SAP's solution for efficient digital logistics and order fulfillment supports end-to-end processes such as warehouse management to optimize labor, storage, and fulfillment costs, and transportation management to reduce costs and improve service, efficiency and sustainability.
SAP Logistics Business Network connects business partners (for example, shippers, consignees, carriers and freight forwarders) for intercompany logistics collaboration and real-time visibility across the complete value chain.
With SAP Business Network, a distributor can connect its company beyond its four walls to enable next-level collaboration, process orchestration and greater visibility with suppliers, contract manufactures, logistics providers, and other business partners across the supply chain network. SAP supports distributors in building sustainable supply chains, for example, through SAP's Climate 21 initiative where we help them reduce their carbon footprint and enable a circular economy to reduce waste.
Wholesalers are investing in Supply Chain solutions and one major element of modernization initiatives has been the warehouse – including new technologies, implementation of distributed concepts and introduction of automation throughout the warehouse (robotics, drones, RFID, automated scanning, advanced automated storage).
Defining a warehouse coverage strategy that ensures meeting customer demands on fulfillment excellence while simultaneously controlling costs is an on-going concern. Decisions on WMS are often closely tied to an overall warehouse/fulfillment strategy. As such, part of a larger strategic decision (including location strategy for optimal fulfillment coverage, local situation at current warehouses – such as available space, choice of warehouse strategy and tech/hardware).
Another key factor is ensuring that supply chain execution is tightly integrated with supply chain planning, not just a hand-over activity but a continuous loop – making it possible to react to unforeseen market changes fast, effectively and efficiently.
In general, distributors are still challenged with digitizing existing analog operations and implementing automation, AI/ML support.
Collaboration with suppliers and third-party logistic companies to ensure transparency and accurate visibility into delivery times, quantity changes and price change continues to be an issue. While it sounds like just a software decision, it's usually one of the final pieces in a more comprehensive strategic discussion with many elements that have to contribute to an overall interconnected plan.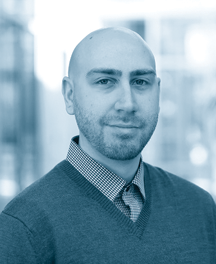 Jim Messina
Product Manager - WMS
DDI System
Automation is the biggest driver of innovation within DDI System's Inform WMS today. Features such as priority order notifications send alerts to warehouse pickers that ensure orders are picked and fulfilled on time without the need for excessive oversight. Customers can be kept in the loop as well with text or email alerts when their order is ready to ship. Pair this with an e-commerce site and you'll have the ability to fulfill orders without ever printing a single sheet of paper.
DDI System's Inform WMS provides a daily list of activities that help ensure your inventory stays up to date and accurate. This includes a rotating list of products to cycle count and bins to replenish, keeping the primary picking locations fully stocked and easily accessible. Replenishments can even extend to showrooms or sales-counters; keeping your store front looking its absolute best.
Reporting tools are also available which provide deeper insights into warehouse operations. This includes user performance metrics like the average time it takes to complete order picks, and also bin metrics that identify the most commonly utilized locations so you can better allocate your warehouse space.
Customer expectations continue to push distributors towards shorter shipment times, greater transparency and perfect accuracy. With DDI System's Inform WMS, you can eliminate shipping errors entirely with barcode scanning options that start at picking and extend all the way to proof of delivery. Warehouse managers can easily track the daily picks and delivery routes with a real-time picking progress dashboard, ensuring that all orders are fulfilled and nothing gets left behind.
One of the biggest obstacles in implementing WMS is the sheer volume of features and being able to identify which are the best for your company. We take a personalized approach where a dedicated warehouse specialist identifies your current operations and future goals. DDI System's Inform WMS is then adapted to meet your needs, minimizing disruption. Hands-on training sessions with your team are provided, making the switch to WMS only when the staff is fully confident in the new technology. Continued communication after implementation is also a key component to success, allowing for further optimizations and enhancements where necessary.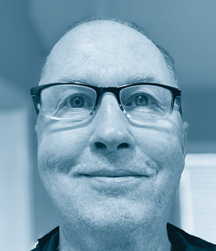 Jerry Beaston
Senior Product Manager
Infor
Infor WMS is a best-in-class solution that lets businesses manage distribution center activities holistically. The solution combines warehouse fulfillment with embedded task and labor management, 3PL management, voice processing, analytics and 3D visual inventory to reduce complexity and support enhanced operational execution. This solution helps distributors better utilize warehouse space, improve picking flow and significantly cut travel time. Designed with configurability and intuitive use, Infor WMS is ready to power next-generation global warehousing operations that are investing in automation. Infor WMS can be deployed in the cloud or on-premises, is available in 14 supported languages and integrates to Infor ERP solutions, other ERPs or stands alone.
Infor also offers CloudSuites designed specifically to address the end-to-end needs of the distribution industry. From simple kitting and assembly, to managing lots & serials, expiration dates, cross docking, task interleaving and more, Infor empowers organizations to operate more efficiently. Functionality is built in to optimize inventory management and streamline warehouse operations. Whether organizations have a single warehouse or hundreds globally, Infor offers solutions that will fit their unique requirements today and as their businesses grow and evolve.
Infor solutions are built on a powerful platform that simplifies integrations, embraces innovation and makes it easier to extend an organization's enterprise ecosystem. Distributors struggle with the ongoing labor shortage. There are a number of ways that Infor has answered those needs. One way is to have greater visibility into labor productivity and performance. Distributors must leverage data to identify pain points, predict and drive behavior, and improve efficiency for every link of the supply chain. Another way is to provide solutions that are easy to use and empower employees, giving them immediate access to the information they need to make better decisions, improving customer satisfaction.
Wholesale distributors must find a way to compete with direct deliveries (from manufacturers, to retailers, or straight to consumers) with faster delivery times, easier returns, cheaper logistics and expanded personalization options. In addition to optimizing their processes, Infor's solutions help distributors accentuate their differentiation and expertise. By better managing value-added services, using data to anticipate customer needs and providing valuable information at employees' fingertips, distributors can strengthen customer relationships.
The rise of e-commerce engagement has impacted the type, size and frequency of orders. Infor supports both B2B and B2C channels from the same inventory, same facility, with multiple best practice order fulfillment methods.
In addition, Infor delivers multi-tenant cloud solutions that enable our customers to be always current and taking advantage of new enhancements that are added to address a market that is changing rapidly.
The challenges distributors face in leveraging new WMS technology are in not going far enough, fast enough. The gains in innovation are widening the chasm between those who are still doing things the old ways and those who have embraced automation and optimized processes. Distributors should find a partner that is focused on continuous innovation and finding ways to simplify what can be a very complex project. A powerful platform that supports easy integration is vital, as an enterprise ecosystem grows. Distributors also must ensure that the data captured by their solutions is easily accessible with strong analytics and dashboards and can be optimized through AI and Machine Learning projects. With the growing labor shortage, a wait-and-see approach may only make things harder in the long run.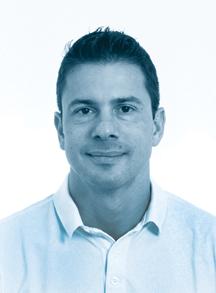 Massimo Rocca
Technical Sales and Solution Manager
Elettrico80 Inc.
In general, trends driving WMS in DCs have changed drastically after the pandemic. In the past, WMS was mainly used for full pallet inventory management.
Today, WMS must have complete control of the DC operations, such as product receiving, storage, picking, but also yard management, and shipping schedule. That means that warehouses are running at a faster rate and necessitate more labor to get the job done.
Furthermore, flexibility and integration with new technologies are characteristics that WMS must have to reduce labor shortages, inefficiencies and costs.
E80 Group developed an innovative, flexible and modular software platform (SM.I.LE80) to ensure an integrated and automated management of all logistics flows in a DC.
It can manage all the operations needed, from the receipt of materials to the efficient management of warehouses and the complete optimization of shipments. It connects intra-logistic flows and different hardware systems, integrates manual and automatic operations through an efficient LGV fleet, communicates with the company's management system (ERP) and supervises the performance of the entire operation in real time.
Technologies and customer needs are constantly evolving factors, increasing the speed of the supply chain. Consequently, the DCs must respond adequately, increasing the speed of execution of orders, without penalizing the level of service to the customers, containing costs and preserving safety. E80 has all the technologies to meet the needs of this transformation. We can guarantee total integration between automation and software and provide high performance and maintainability in the DC. In addition, we optimize logistic flows and system efficiency through full control of operations and product traceability, ensuring maximum integration with the customer's management system and efficient planning and optimization of shipments.
The challenges are in the early stages of integration between existing ERP and WMS. With careful planning and preliminary testing before going live, all challenges can be handled in the right way.
This article originally appeared in the March/April 2022 issue of Industrial Supply magazine. Copyright 2022, Direct Business Media.
COMMENTS: 0
---