Posted March 16, 2022
The power of AI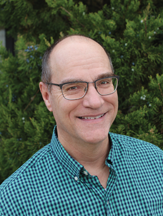 If you're like me, you've probably experienced times when software makes incorrect assumptions about you. For example, because I live and work in Wisconsin, when I'm on social media or websites that track my location, I'll often see ads or links to articles about the Green Bay Packers.
But I grew up near Chicago, so I am and always will be a Chicago Bears fan. As a lifelong Bears fan, it's my duty to hate the Packers.
That kind of assumption illustrates one of the weaknesses in search engine recommendations. To me, it's just a minor annoyance But to a distributor in the B2B space, bad recommendations can be costly.
That's what R. S. Hughes Company's Mike Page discovered when he was trying to improve the search recommendations delivered by his company's website. Recommendations based on past sales behaviors of customers, who may or may not be like similar customers, were not particularly useful in boosting e-commerce sales.
His search for a better solution eventually drove Page to contact Proton.ai, a company that has developed algorithm-driven software that suggests products that customers may want to buy. Page had his team test-drive the software for three months before deciding whether to pull the trigger on making the AI engine part of his e-commerce system.
The software proved to be so powerful and helpful in making product recommendations to customers on the website, that R. S. Hughes also started using the Proton.ai engine with the inside sales team. It's now an integral part of the company's standard operating procedures.
So now, when R. S. Hughes salespeople talk to customers about a product or service the company is promoting, they're finding that those customers are much more receptive.
As the use of artificial intelligence grows, maybe I'll stop seeing so many stories about the Packers. A guy can dream, can't he?
Rich Vurva
Editor/Publisher
Twitter: @IndSupplyMag
This article originally appeared in the Marc/April 2022 issue of Industrial Supply magazine. Copyright 2022, Direct Business Media.
COMMENTS: 0
---