Sales changes in digital times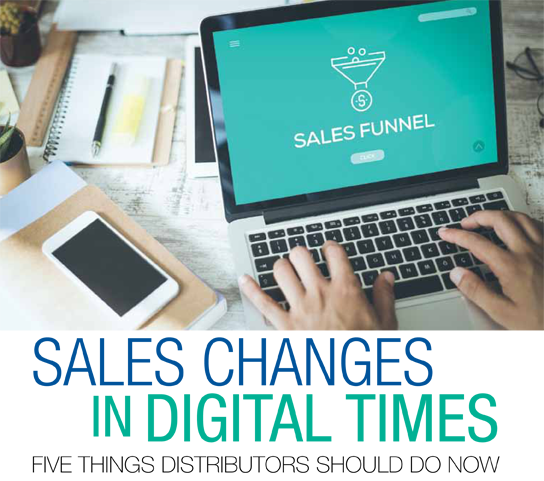 by Scott Benfield
Our recent research and webinar on sales force changes for distributors found that online commerce is expected to significantly change existing sales efforts. While it is still early in the game, with some 13 percent of total sales online, online commerce is expected to grow to 25 percent of sales by 2025 and between 30 percent to 40 percent by 2028. At these levels, online winners will emerge and it is certain their sales efforts will have undergone significant change to move them into the top spots.
The online battle will be won, largely, by firms that deliver value commensurate with their price. Online buyers can research products and services with ease and this will compound in the future as more distributors move online. Sales forces that do not demonstrate value will cause a sales loss as they will be too expensive. Today, full sales force costs are 3 percent to 6 percent of sales and there is a growing number of New Age competitors with limited sales support but a great price. Full-service distributors will not be able to couch the sales effort in a jumble of operating expenses and make broad claims about their "value add." The online transparency in suppliers will demand clear and consistent value from the personal sales effort. To help distributors in their sales change efforts, we offer these top five things to do now as channels digitize.
1) Know which customers and customer segments value the sales effort. Not all customers value the sales effort. Typically, these are accounts and segments that have a high percentage of purchases in commodities and need few, if any, specialized services. These customers are prime candidates to purchase online from New Age distributors that offer a reduced price and limited service. If you have sellers covering these customers and getting commissions on sales, you may need to limit the sales call frequency and move these customers online.
2) Survey your customers on their online buying habits and find out who they buy from and why. If there are New Age suppliers that show up in the survey, especially for large accounts, you will need to delve into the value of the sales effort at these accounts. Why? The likelihood of these customers increasingly sourcing commodities from New Age suppliers is substantial. You may not be able to give these accounts the full sales attention they once received.
3) Take an inventory of unique service promises extended by your outside and inside sellers. Typically, a handful of sellers make a majority of service promises to customers and commit the firm to excess capacity in people, inventory and brick-and-mortar locations. Know the cost of these service promises in operating expenses, interruption to standard processes, and if the seller is charging for them. Know the history of accounts that receive these services and their growth history. If you are not charging for these services and the seller is not growing the account, pare back the unique services and discipline the seller responsible.
4) Hold private conversations with your top accounts on the value of the sales effort and where they see the resource going in the digital age. Look for unique needs across customers; this may lead to new models of sales deployment. Talk to the accounts about an enterprise role where the seller manages the account relationship and directs joint projects to streamline the relationship with technology and new approaches. Also review consultative sales efforts in process and products. Charge for consulting work versus giving it away in hopes of selling product. As online sources increase, it is easier than ever for customers to take the consultation recommendations and buy from a less expensive online supplier.
5) Review the activity profits of all your accounts. Classify them into A accounts that are typically 40 percent of the accounts that generate 140 percent of activity profits, B accounts that are 20 percent of accounts that generate 25 percent of activity profits, and C accounts that are 40 percent of accounts that destroy 140 percent of activity profits. Work diligently to move B and C accounts online and pare back sellers from these customers. If you cannot remove sellers without compromising sales at these accounts, limit call frequency. Measure call volume at B and C accounts before moving them online. After six months, review their online sales and reduce seller capacity where top-line revenues remain the same or grow.
Surprisingly, many distributors have not considered these steps, as the sales effort has not been seriously challenged in the recent past. New Age competitors, however, give customers an easy way to compare the value of a full-service distributor to a limited-service/low-cost online supplier. Since most of the New Age competitors have a limited sales effort, it is easy for the customer to understand if they are getting a good value from the sales effort of traditional distributors by comparing service and price.
We encourage distributor managers to actively challenge their sales efforts as online commerce increases. The resource will be forced to demonstrate value in new and different ways as online commerce grows. If sales forces cannot demonstrate incremental value as channels move online, they become a competitive disadvantage as their cost is prohibitive versus low-price/limited sales support competitors.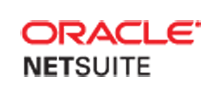 This article is based on a research project and white paper sponsored by NetSuite and conducted by Industrial Supply magazine and Benfield Consulting. To view the webinar "The Future of the Distributor Sales Effort in Digital Times," click here.

Scott Benfield is a consultant for distributors and manufacturers in B2B markets. He can be reached at Scott@BenfieldConsulting.com or (630) 428-9311.
This article originally appeared in the May/June 2018 issue of Industrial Supply magazine. Copyright 2017, Direct Business Media.
COMMENTS: 0
---