What's new in bandsaw blades
by Rich Vurva
The growing popularity of newer, harder to cut alloys demands greater bandsaw blade performance. Today's bandsaw blades must be tough enough to cut through difficult-to-cut materials, yet still provide precise, straight cuts and a smooth finish. Here's a look at what two leading bandsaw blade manufacturers are working on today.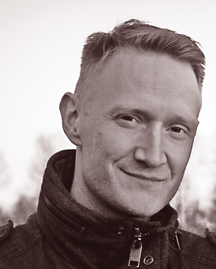 BAHCO
Patrik Wallin
Product manager, Bandsaws SNA Europe
Our customers are using harder and more difficult-to-cut materials, but at the same time they want to cut quicker with higher performance. Also, machine manufacturers are making machines that run quicker. These are the challenges that we're seeing today.
Bahco recently developed a new high-performance bi-metal blade with better high-speed steel (HSS) than normally seen on the market; we call this HSS P9000. We have two models of that blade: 3858 PQ P9000 and the new 3858 PHX P9000, which has a patented tooth shape.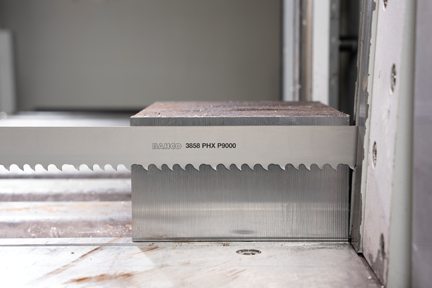 The 3858 PQ is a high-precision milled bandsaw blade with extreme rake angle for difficult to cut materials and special alloys. It uses a stiffer backing material and higher grade powder HSS tooth tips that offer the best performance and long life in difficult to cut materials. Intended for high productivity cutting, the special design combination of sharp cutting edges provides easy penetration. It offers a 17 degree rake angle with patented floating set.
The 3858 PHX is the best solution for high-performance cutting of large and tough workpieces. A special VariEdge design provides variable rake and clearance angles to
optimize each tooth's cutting properties. Set levels produce a multi-chip cutting profile that reduces cutting force and improves blade life.
Bahco is constantly working on flexibility when it comes to our bandsaw blades. Companies want blades that can cut a variety of materials and shapes, blades that offer excellent productivity. It's a challenge, but our 3868 TSX carbide blade is a good example of a strong, all-purpose blade.
We are working on several product development projects, both short term and longer research endeavors. Something we are releasing in the second quarter is a new Bandcalc software. This will help our customers to optimize their cutting operation and select the right blade for their application. Even if it's not a bandsaw blade it's still important to support customers in other ways. You can view the software here: www.bandcalc.bahco.com.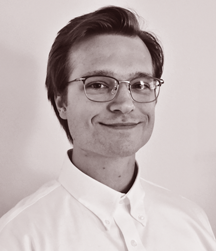 The L.S. Starrett Co.
Jordan Schimel
product manager, Saws & Hand Tools
The challenges in cutting alloys and new hard materials are driving the development of new saw blade technology. Decades ago, sawing operations had the majority of cutting focused around carbon steels. However, over time the introduction of exotic alloys made it necessary for bandsaw blade manufacturers to provide products that would last longer, cut straighter and increase production. Saw operators continually seek ways to eliminate processes to speed up production.
The response from bandsaw blade manufacturers has been to create blades that perform in the toughest applications. Bandsaw blades not only have to cut much straighter and last significantly longer, they also have to produce a considerably smoother cut in an effort to eliminate extra milling operations and reduce costly scrap.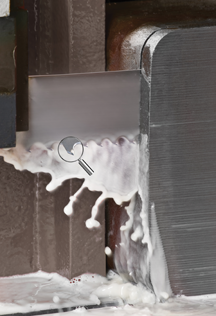 Starrett Carbide Tipped bandsaw blades, such as Advanz MC5 and MC7 are ideal for cutting extremely hard, abrasive materials. They withstand extreme cutting pressures and offer a high resistance to wear and fatigue, and Starrett continually improves the blades to meet the latest cutting challenges. Starrett Advanz MC5 delivers fast, precise cutting and an excellent surface finish. Advanz MC5 BandSaw Blades utilize a multiple chip grind with a high/low tooth sequence. The chip load is spread out over more teeth to facilitate longer life.
Advances in backer materials, grades of carbide, as well as more efficient technologies driven by improved manufacturing capabilities will continue to evolve. Expect further advancement in carbide grades, as well as in tooth shapes with designs which are specific to cut certain materials.
This article originally appeared in the May/June 2021 issue of Industrial Supply magazine. Copyright 2021, Direct Business Media.
COMMENTS: 0
---