Posted May 4, 2022
Will M&A activity slow?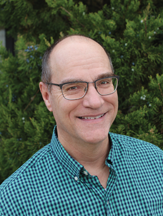 In the 25-plus years that I've been covering the industrial supply industry, mergers and acquisitions of every variety have taken place. The industry has seen roll-ups of regional independent distributors, the emergence of private equity firms looking to form a national power house, and strategic buyers that gobbled up smaller distributors to expand their product and service offering.
Some of these companies remain active today while others have themselves been acquired by larger firms. A few are no longer in business, have bitten off more than they could chew and failing to develop a sustainable operating platform.
In his article "Deal Makers and Operators: A Return to Organic Growth" Scott Benfield explores this topic from the perspective of an industry consultant who has helped distributors refine their business processes and also from the perspective of a former employee who has worked for distributors that were acquisition targets or were themselves acquisitive.
Benfield suggests that the days of making easy money in the acquisitions space may be coming to an end. The acquirers that will be successful moving forward will need to do more than simply add scale and buying power. They'll need to do the hard work of developing more efficient processes, blending disparate cultures, and creating scalable pricing structures and service offerings.
He also encourages acquirers not to give short shrift to the importance of organic growth. All M&A activity adds numbers to the top line in the short-term. But for an acquisition to be considered accretive, the acquiring firm's earnings per share must increase after the
deal goes through.
Developing systems and processes and channel management strategies that produce organic sales can benefit long-term, bottom-line growth.
Rich Vurva
Editor/Publisher
Twitter: @IndSupplyMag
This article originally appeared in the May/June 2022 issue of Industrial Supply magazine. Copyright 2022, Direct Business Media.
COMMENTS: 0
---