Cutting the cord
Today's cordless power tools offer more power, less weight
by Rich Vurva
There was a time not too long ago when tradespeople who required a truly powerful power tool needed to stay tethered to an electrical cord. Advancements in battery and tool technology have made it possible for even the most demanding users to go cordless. Here is what some power tool makers are saying about the latest power tool solutions they're offering to the marketplace.
Milwaukee Tool Corp.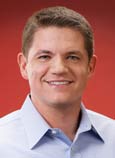 Cordless power tools continue to grow across all categories as innovation and the convenience of cordless penetrates the corded power tool market like never before, says Shane Moll, vice president and general manager of tools for Milwaukee Tool Corp. Thanks to increasing advancements in lithium-ion batteries, electronics and motor technology, cordless power tools are becoming a dominant solution across the space and driving the growth of portable power tools. In an environment when most retrench, key industry leaders are investing in new technology targeted at taking users' expectations to the next level.
"With the broad offering of lithium-ion in the market, it is more important than ever to understand that not all lithium-ion is created equal. Milwaukee is leading the advancements in lithium technology, tackling their 5th generation in as many years. Milwaukee's new RedLithium battery provides up to 40% more run-time, 20% more power and 50% more recharges than standard Lithium products. The new technology also operates in extreme temperatures, as low as 0°F/-18°C, and will run 20% cooler with fade free power and no memory effect.
"Industry leading Redlink electronic features also optimize the performance of every tool and protect the user's investment in abusive situations. Without these protections in place, a lithium battery and tool can be destroyed in as little as one use. We also put an industry-leading focus on pack construction, designing and assembling all packs from the ground up.
"Milwaukee continues to revolutionize cordless power tools with the introduction of M18 Fuel - an exclusive line of extreme-performance cordless power tools designed, engineered and built by Milwaukee to deliver unmatched productivity. Integrating three ground-breaking technologies: the Powerstate brushless motor, RedLithium battery technology and RedLink Plus Intelligence, the new M18 Fuel products provide a new class in durability, run-time and performance for the professional tradesman. These advancements will deliver up to 10X longer motor life, 25% more power and 50% more run-time."
Hitachi Power Tools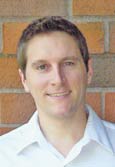 As cordless tools have evolved over the years, so have user expectations, says David Appel, associated product manager for Hitachi Power Tools. With the introduction of lithium-ion battery chemistries, cordless tools have become lighter weight and more compact than ever—without sacrificing power or run time—and are designed with enough power to perform many of the tasks traditionally reserved for their corded counterparts.
"Despite these significant advances, professionals are continuing to demand even more
out of their cordless tools. Hitachi is addressing these needs this spring by introducing its new lineup of brushless power tools, powered by HXP 18 volt lithium-ion high capacity 3 amp hour batteries. These new cordless tools—including a driver drill, impact driver, hammer drill and two tool combo kit—control the current powering the motor through a microprocessor. This eliminates the traditional contact brushes that waste energy through friction and arching, thus creating an efficient transfer of power from the battery
to the tool. Not only does this result in increased motor durability due to lack of frictional heat buildup, but it also yields up to 50% increased work per battery charge. Combined, this means less downtime spent charging batteries or replacing worn-out brushes. This also means that jobs will require less battery charge cycles, so each battery is able to perform more work before needing to be replaced.
"With the aid of the microprocessor, Hitachi's brushless tools also boast additional control features. Each of these new drills and impacts has a four-step digital power control, allowing for maximum power for tough jobs, restricted power for delicate work, as well as settings in-between. The impacts even have a limited impact mode, which can be enabled during more delicate jobs to shut the tool off after a handful of impacts. These features are why Hitachi's new brushless tools aren't just powerful. They're intelligently powerful."
This article originally appeared in the May/June 2012 issue of Industrial Supply magazine. Copyright 2012, Direct Business Media.
COMMENTS: 0
---