The day the world changed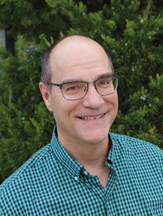 The story about Dillon Supply featured in this issue of Industrial Supply magazine was originally supposed to be about how the company revamped its e-commerce website. That changed when the coronavirus pandemic hit and everyone learned how quickly business-as-usual was no longer the norm.
Like every other distributor in North America, Raleigh, North Carolina-based Dillon began to realize the ramifications that this pandemic would have on business. Deemed an essential business, the company stayed open, but some customers were at least temporarily shut down. Virtually everyone had to change how they did their jobs. Many administrative staff started working from home. Warehouse workers, store employees, delivery drivers and other onsite personnel learned about the concept of social distancing and of the importance of regularly wiping down surfaces to minimize the risk of infection.
Fortunately for Dillon, the company had revamped its e-commerce capabilities last fall, so it was prepared to handle an onslaught of orders for PPE, especially N95 respirators, gloves, antiseptic wipes and other safety products in heavy demand starting in March. E-commerce sales more than doubled that month.
"Our e-commerce business continues to see a huge increase in terms of users, new users, orders placed and number of customers who place an order," according to Arnaud Le Chatelier, director of sales and marketing.
March set an all-time record for e-commerce sales and, at the time of this writing, April will likely top March by similar numbers.
All of the activity was driven by COVID-19 related items such as PPE and masks. "We are selling hand sanitizer by the drum, more than one truck load so far after one week," he said. "We have been able to quickly adapt to the fast evolving market needs in those areas."
And, like all of us, Dillon wonders when business will begin to return to normal.
Rich Vurva
rvurva@directbusinessmedia.com
Twitter: @IndSupplyMag

This article originally appeared in the May/June 2020 issue of Industrial Supply magazine. Copyright 2020, Direct Business Media.
COMMENTS: 0
---