Industrial Distribution + Millennial Generation = Good Match
By Mary Jawgiel
The Millennial generation, with their digital upbringing and unique world view, has been the subject of much research and interest. After all, by 2025, researchers say this cohort will make up 75 percent of the workforce and will outnumber Baby Boomers. Studies tend to agree this generation expects flexible work schedules and work spaces, has a strong grasp of information/computer technology, is passionate about developing and maintaining their relationships and in making their world a better place. But they have to make a living, too, so why not help them see how the field of industrial distribution synchronizes with all they cherish?
Industrial distributors that position and package their job openings to appeal to these Millennial desires stand to win the ongoing talent race.
Flexible Work Schedules
The type of work flexibility enjoyed by outside sales and service people in the field of industrial distribution could be a desirable attribute for a Millennial job candidate. In job postings and interviews, talk about how your outside sales representatives set their own hours and may be able to travel. Help entry-level job candidates picture how people at this level are not tied to desk jobs but enjoy the freedom to set their own schedules.
While an outside sales position is probably not entry-level, Millennials will aspire to move up quickly in your organization, especially knowing this type of position could be part of their career progression. Help them understand how they can get from point A to point B within your organization.
Technology and Social Media Skills
Millennials are sometimes called "digital natives." They have grown up with technology and are not afraid to experiment with new devices and programs. They are way ahead of Baby Boomers in adapting to new products. Industrial distributors should take advantage of this Millennial characteristic. Embrace new technology (if you are not doing so already) and ask your Millennial workers to show their colleagues how to use and capitalize on the smart phones, tablets, interactive whiteboards, or VoIP services the company employs. Show them you value their expertise. They can use their technology skills in your organization every day by providing input on any new technology item you might be thinking about purchasing.
Distributors are getting more involved with social media. Millennials are social media hotshots. They've been posting updates forever and can do it better and faster than most older employees. Can you find a way to include posting/reviewing/updating your various social media sites as a part of their position description? Doing so could become a marketing advantage for your company.
Building Relationships
The younger generation values relationships, as do industrial distributors. The success of the industrial distributor is based on deep and meaningful relationships established with customers. Distributors help solve their customers' problems by finding out as much as they can about the issue, the customer and the products involved, then providing the right solution at the right time. Taking a genuine interest in helping the customer should be a natural extension of the Millennial personality. Millennials are all about relationships, especially the virtual kind. They may need a little training regarding the face-to-face professional-type of relationship building. Explain to prospective Millennial employees that the field of industrial distribution is all about building and maintaining customer relationships for the long term. Help them understand if they treat your customers like they treat their friends, they should go far. In this line of business, people become more than just business colleagues, they become life-long friends. That is sure to hit home with Millennial job candidates.
Being Green and Helping the World
Do you have an environmental specialist, a "green" manager or a recycling program at your firm? Put a Millennial in charge of this work, and take advantage of the savings they uncover for your firm. Even if you don't have a program in place now, you could assign a recycling project to one of your Millennial employees. It will make everyone at your company feel better about the work they are doing.
When you are interviewing young employees, talk about the earth-friendly initiatives your company is involved with. Explain to your Millennial job candidates how your company makes a difference in the world by offering energy-efficient products, by cutting customers' energy consumption with the right product recommendations, and by making sure every scrap of material is properly recycled in the supply chain. Millennials care deeply about the future of the planet. They have a lot of years left and want to make sure the air they and their children are breathing is pure.
Career Development
Industrial distributors are a bit unique in this day and age in that they want to develop and keep their employees and are not afraid to tell them that. So many current employees have worked their way up through various positions and have enjoyed unheard-of longevity with their employers. The younger generation does not want to stay at the bottom of the career ladder. They want to know the way to move forward within an organization. Tell them the stories of some of your employees, like the branch manager that started in the warehouse. This type of upward mobility will keep them interested.
How to
So, how do you get the word out to younger recruits about what your company has to offer? Use words like career development, cutting-edge technology, flexible schedules and customer relationships in your job postings. Tell stories about current or former employees who worked their way up in the organization. Whether you're meeting these young folks at a career fair, a visit to a high school or community/technical college, or actually interviewing them for a job, spread the word about the benefits the field offers in terms that Millennials will grasp. And don't forget to post your open entry-level position to the ICP Job Board at http://jobs.idcareers.org. ICP is targeting 18- to 34-year-olds who are right-fit individuals for careers in industrial distribution and delivering the message through social media, career fairs, ICP Ambassadors working at the local level, and our soon-to-be-redesigned website to make them aware of the field of industrial distribution and its many benefits.
Think of Millennial job candidates as your customers, and figure out how to let them know you've got what they want in your open position.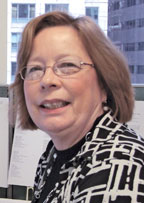 Mary Jawgiel is ICP program director for the PTDA Foundation and has recently overseen the launch of the new ICP Job Board at www.industrialcareerspathway.org (Click on the Jobs tab to explore). For more insights on recruiting, hiring and training Millennials in the distribution industry, subscribe to the ICP Talent Tipsheet at www.industrialcareerspathway.org/Subscribe.

This article originally appeared in the Nov./Dec. 2012 issue of Industrial Supply magazine. Copyright 2012, Direct Business Media.
COMMENTS: 0
---