Company culture that makes a statement
by Amber Siple
With so much focus on younger generations entering the workforce, there is a lot of talk about company culture and how it can make or break the attraction to a job for entry-level job candidates. Being a millennial myself, I can tell you that in school we are taught about the importance of company culture. We have read about the cool jobs at internet companies and start-ups where you can get massages and have your laundry done while working remotely at an internet cafe. We have heard about the work environments that challenge, motivate and reward young people financially but also let you play basketball in between conference calls and drink beer on Friday (if one felt so inclined . . . no pressure!). To hire the best and brightest talent, company leaders may need to take a closer look at their company culture and consider what it is saying to bright young job seekers.
Common Mistakes
Last year, the Journal of Organizational Behavior published the results of a study that definitively linked a positive company culture with improved customer satisfaction and higher sales. The Wall Street Journal in February of this year reported on the study and concluded, while the proven relationship between positive company culture and increased corporate performance is nuanced, the study does show that "companies that succeed without a positive culture are likely to see their performance decline."
What's one word or a quick phrase that describes your company culture? Can't think of anything? This probably explains why you might be struggling to hire great talent, or even worse, retain your best employees. Following are three scenarios that can result in an unhealthy corporate culture.
First, while you may have started your company and spent years building it, or risen to the top of the management structure the hard way, having a top-down, military-style hierarchy is something that can really strain employee morale and send younger job candidates fleeing. Don't get me wrong, it's important to have a good leader at the top with a clearly communicated reporting structure, but when there is too much emphasis on top-down decision making, it can make the employees who are not at the top feel unimportant and degraded.
Second, a lack of transparency and inadequate internal employee communications can also deflate employee morale, leading to a gloomy corporate culture. When people don't know what is going on in their workplace, they feel stress. When they feel stress, they are unhappy at work. A lack of communication can also lead to harmful, often invalid, rumors.
Finally, promoting the wrong people even if they have been personally successful can lead to corporate culture malaise. Just because someone is a fantastic sales person does not make them the best person for a management position any more than a great pitcher will be a guaranteed great pitching coach.
An ideal leader possesses humility, compassion and the ability to uplift and appreciate those in non-leadership roles. As millennials, we have been taught self-confidence from birth. If we sense a touch of arrogance, or a bit of attitude toward us as a job candidate, we will look for something else.
The Ideal Corporate Culture
What does an ideal company culture look like? Where do millennial and Gen Z employees hope they will land a great job? The answer is pretty simple: We hope to land at a company with a humble and thoughtful leader who will help us help him/her achieve a clearly defined success but who will also respect our own goals and personal life situations.
Get in the mindset of your ideal candidates and understand what they are looking for in a career and in a company. Many of them want a well-rounded company culture. They want to go to work and feel appreciated all while knowing they are making a difference.
Younger workers are pretty open about wanting a flexible work schedule and also hope to have some fun at work. Each person looks for rewards from work specific to their own needs and desires, which can become clear if management spends time listening and learning from their employees. Happiness is different for everyone: it could be more money, a promotion or more flexibility.
How to Create a Culture That Attracts
Spend time observing and learning how your employees work. Get to know your employees and care, really care. Find out what they think. Tell them there will be no consequences for their opinions so they feel safe and appreciated. Then listen. Because how can you fix a problem unless you are aware of it?
Especially in a larger company, each department may have unique matters that need attention. Doing this research could take a while, but the time spent is well worth it. Once you have a better idea of some problem areas, directly involve your employees in the change. Give them the opportunity to feel like they really aided in making the company a better place to work. Maybe if you empower them, they will fix the problem themselves and free you up to concentrate on other important matters.
You might find that employees would feel great about their jobs knowing the company gave back to the community in some way, such as reducing its carbon footprint, enabling volunteerism or just offering more flexible work hours.
After spending some time listening, thinking and planning your next move towards a better company culture, carefully plan how changes will take place. Taking on too many changes at once will only take away time from making sure each change gets addressed properly and is implemented effectively. At the very least, make sure your culture revolves around respect and appreciation. According to studies, a positive culture shift should also positively shift the attitude of employees, something your customers may also notice.
Take Advantage of Corporate Culture and Hire the Best
Once you make some changes, make sure all employees are aware of the changes and that their hard work allowed the company to grow in this positive direction. Then, be sure to boast about your positive company culture in your job postings, on your website and during your interviews.
With job candidates, sell all aspects of the position: the flexible work hours, the opportunity for advancement and the overall corporate mission. Use specific examples of ways your company culture supports its employees and gives back to its community. Do your research. Just like selling a product or service, selling a job to the right candidate can make or break whether they accept the position when it is offered.
I'm not saying you need to begin construction of your in-office basketball court or waterslide, but take some serious time to look at your culture. As a leader, ask yourself the hard questions. Like, am I letting the company's strategy conflict with our culture? Be sure your company and leadership is inspiring employees to continue to excel. Research proves, as noted by the Wall Street Journal, that "A positive corporate culture—one that engages and motivates employees—helps a company's bottom line."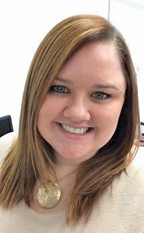 Amber Siple is the marketing specialist for PTDA and Industrial Careers Pathway (ICP) in Chicago. ICP is a cross-industry initiative supported by American Supply Association (ASA), Heating Airconditioning & Refrigeration Distributors International (HARDI), Industrial Supply Association (ISA), National Association of Chemical Distributors (NACD), National Association of Electrical Distributors (NAED), NAHAD−the Association for Hose and Accessories Distribution, NIBA−the Belting Association, North American Building Material Distribution Association (NBMDA) and PTDA Foundation. For more insights on recruiting, hiring and training younger generations in the industrial distribution industry, subscribe to the ICP Talent Tipsheet, which Amber writes and manages, at IndustrialCareersPathway.org/Tipsheet.
This article originally appeared in the Nov./Dec. 2016 issue of Industrial Supply magazine. Copyright 2016, Direct Business Media.
COMMENTS: 1
great article
Posted from: Thomas Birdwell, 12/6/16 at 7:49 AM CST
Thanks for writing this very thoughtful and practical article, Amber.
---