Cordless tools grow in popularity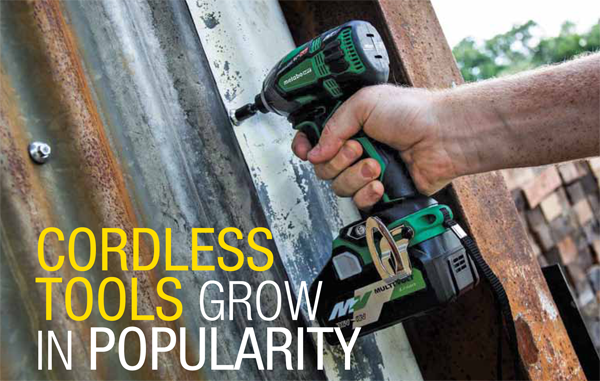 by Rich Vurva
Cordless power tools continue to grow in popularity compared to their corded counterparts. Here's a brief look at some of the latest developments from power tool suppliers.
Metabo HPT
The cordless tool category continues to outpace the corded tool category. Many factors can be attributed to this, including higher power that can rival AC tools, battery technologies offering longer run time, and brushless motors bringing in longer tool life, longer runtime, lighter weight and less maintenance.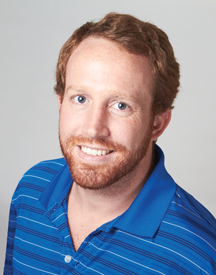 "In addition, portability and the ability to be mobile without having to drag a cord or adjust temporary power, plus safety solutions and technologies that exist within the tools are all factors in what's driving the development of cordless power tools today," says Brett Bishop, product manager for cordless at Metabo HPT (former Hitachi Power Tools).
"We've responded by introducing a high power 36V platform of tools called MultiVolt. These tools are all brushless and can operate as cordless or corded. These tools
produce remarkable power, no matter if they are used with a battery or the award-winning AC/DC adapter," he says.
The platform is packed with features and technologies to improve both the professional jobsite as well as safety. Additionally, if the user has already invested in the Metabo HPT (or Hitachi) 18V Li-Ion Slide platform, the MultiVolt batteries will operate them too.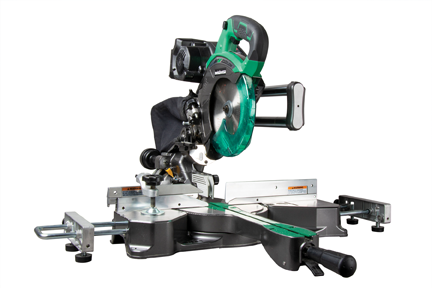 Bishop says there's no better way to improve productivity than to give your cordless tool the capability of operating corded. The MultiVolt AC/DC adapter plugs in, in place of the battery, to give the user all-day runtime should power be available. Power not available? No need to worry about down time, just plug in the battery.
Reactive Force Control (RFC) is a safety feature incorporated into the MultiVolt rotary hammer and hammer drill. RFC prevents the user from wrist injury should the tool hit a snag while in use. It shuts off the motor within a fraction of a second.
Another feature of the MultiVolt reciprocating saw, User Vibration Protection (UVP), incorporates a dual counterweight that drastically reduces vibration while in use, giving an unmatched power to vibration ratio.
The MultiVolt Triple Hammer Impact Driver and the 1/2-inch and 3/4-inch High Torque Impact Wrenches feature IP56, an extra measure added to the tools to ensure its resistance to dust and water.
Silent Mode (sometimes referred to as auto mode), is a speed setting via variable speed dial or button on the control board that operates the tool at a lower RPM while in no-load and light loads. When in use, the tool senses the application and, should the tool need a little more juice for the application at hand, automatically increases the RPM to ensure a complete application. Benefits include less disruption in noise sensitive areas, less strain on motor and battery, and longer battery life. It's available on MultiVolt Circular Saws and Grinders.
MultiVolt batteries power both the 36V MultiVolt platform as well as the 18V Li-Ion Slide platform.
The tools also come with a lifetime tool warranty.
"We will continue seeing tools become cordless that were once not heard of, such as a 10-inch jobsite table saw," says Bishop. "For the existing tools, we should expect the ongoing trend to continue. Tools will continue to come lighter, faster, more powerful and longer running."
DEWALT
Cordless power tools are getting more compact while still providing power and capability for a variety of applications, according to Sarah Windham, senior PR manager, for DeWalt.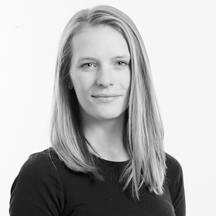 "This is true of our new line of XTREME power tools. They're also leveraging the latest in battery technology, with power-packed cells that don't fade over time. This, combined with brushless motors increases runtime," she says.
The XTREME Subcompact Series was introduced in June 2019, offering a line of five compact and performance-packed 12V Max tools. The new line offers powerful, ergonomic solutions for a variety of applications including electrical, drywall, remodeling, automotive, metalworking, woodworking and masonry applications.
The Brushless 12V Max Drill/Driver (DCD701) is optimized for use in small pilot holes and can handle up to a 1/2-inch spade bit. The tool is 5.97 inches long and 1.91 pounds.
The Brushless 12V Max Impact Driver (DCF801) works well with small fasteners and can handle up to a 1/4-inch lag bolt. At 5.05 inches long and 1.75 pounds, it achieves up to 1,450 in-lbs. of max torque, making it a powerful, subcompact choice.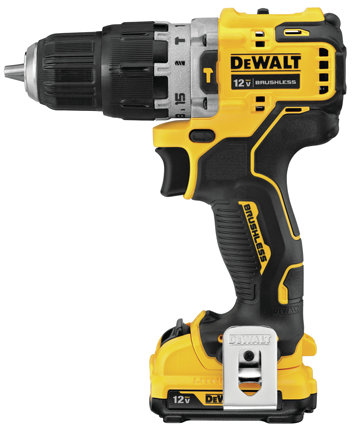 The Brushless 12V Max Screwdriver (DCF601) is best used with hard-to-reach fasteners that need the control of its 15-setting clutch. The tool is 4.81 inches long, 1.5 pounds, yet is capable of up to 200 UWO of power.
The Brushless 12V Max 3/8-inch Impact Wrench (DCF902) with a Hog Ring Anvil is designed for hard-to-reach nuts and bolts. The tool is 5.11 inches long and 1.73 pounds, and achieves up to 1,500 in-lbs. of max fastening torque and 2,400 in-lbs. of breakaway torque.
The Brushless 12V Max Hammerdrill (DCD706) is optimized for creating a variety of holes in brick and block, but can also tackle smaller holes in concrete. The tool is 6.6 inches long and 2.04 pounds.
"We do field testing as well as torture and drop tests to ensure that our tools are durable over long lifespans. We're also always improving ergonomics with rubber molding, and size-to-weight ratio considerations. Our tools and their components are being designed to be smaller and smarter, yet more capable," Windham says.
The 12V Max lithium ion battery included with each tool kit features a fuel gauge charge indicator. With a quick button press, three LEDs display remaining battery charge.
Windham predicts that in the future, tools and batteries will leverage the latest motor, cell, and transmission technologies to perform better in smaller formats.
This article originally appeared in the Nov./Dec. 2019 issue of Industrial Supply magazine. Copyright 2019, Direct Business Media.
COMMENTS: 0
---