Safety and More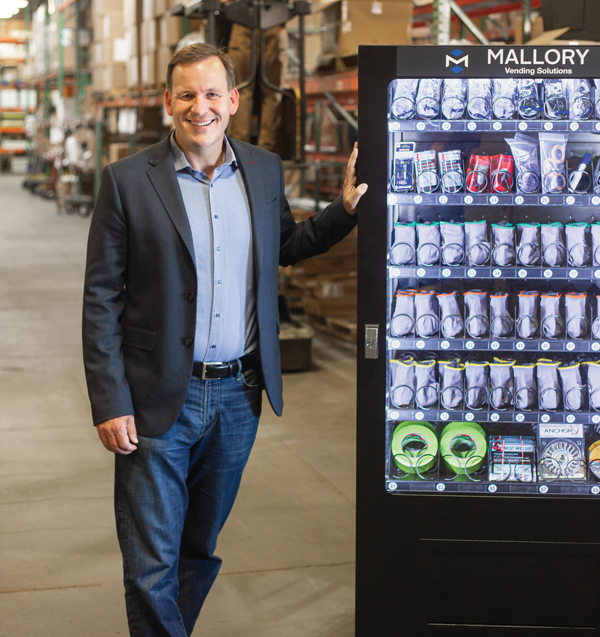 Mallory Safety and Supply offers solutions to customers that extend beyond its traditional focus on safety
by Rich Vurva
Not long after Tim Loy joined the family business full-time in 1999, Portland, Oregon-based Mallory Safety & Supply lost one of its largest customers. Despite opposition from the local plant where Mallory had a longstanding relationship, the pulp and paper mill signed a national agreement with a major national distribution company. That experience made a lasting impression on Loy, president of Mallory. Since that time, he has been motivated to maintain a strategy to keep the company relevant in the face of ever-changing marketplace dynamics.
Strategies that Loy implemented include expanding beyond the company's traditional expertise in safety, enlarging its geographic footprint through acquisitions, adding vendor managed inventory and vending capabilities.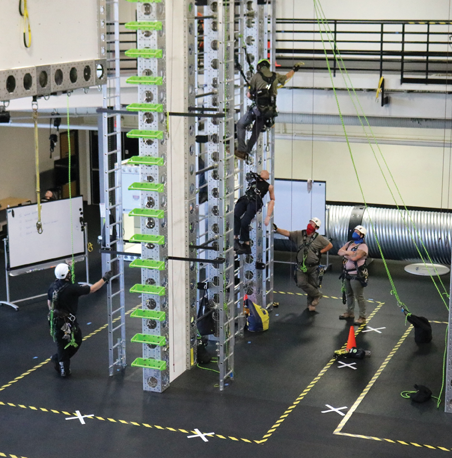 Mallory's ENSA North America training center provides at-height rescue and confined space training for wind energy, telecom and general industry applications where people might require such training.
Growing the product mix
Loy watched with concern over the years while safety product margins compressed, as more industrial distributors bolted on the safety category to their product offering. He responded by growing Mallory's product mix.
"To survive at these lower margins, we think it's good to go the other direction and try to grab the bigger transactions by adding some width to our product offering and not find ourselves pushed out of a customer opportunity because they want vending that includes safety and industrial, or they want to have a single contract that includes safety and industrial," he says.
Once focused exclusively on selling safety products and services, today's product mix is approximately 75 percent safety and 25 percent industrial.
"We're a safety specialist that does industrial, rather than an industrial specialist that does safety," explains Loy. "We've bundled in high-end services, vending, training, staffing, rental, repair and turnarounds. We also went wider by acquiring a few general MRO distributors, taking us into industrial products, tools and abrasives, so we could support broadline and even the integrated supply model while still staying firmly a safety super specialist with a 75 percent concentration in safety."

Extending the geographic footprint
Mallory made its first acquisition, California Safety and Cleanroom Supply, in 2005, and has continued to add companies into the fold every 12 to 18 months. Over the past 16 years, Mallory has completed more than 20 acquisitions.
Much of the industrial and MRO expertise was added when Mallory acquired distributors such as BEE Industrial, PALM Abrasive and Tool and Portland Contractors Supply. In 2010, Mallory made its largest purchase to date when it acquired Safety & Supply Company in Seattle. "That was a pivotal acquisition for us because Shawn Murray became an equity partner in the business and was integral in helping to grow the business. Unfortunately, he passed away in 2020 after running into some health problems," Loy says.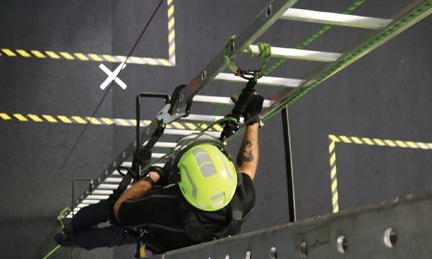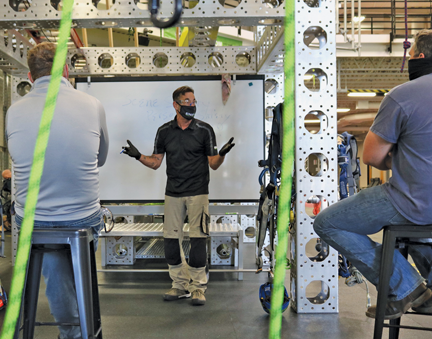 The acquisition of ENSA North America, which specializes in wind energy-specific height/rescue and confined space training, further expanded Mallory's training capabilities. Located south of
Milwaukee in Mukwonago, Wisconsin, the ENSA training headquarters is a short drive from the Milwaukee airport and Chicago's O'Hare airport, making it easy for customers to reach. Since the coronavirus pandemic, many customers have opted to drive instead of fly. In addition, some workarounds have been necessary to provide for social distancing and disinfecting of equipment, and class sizes tend to be smaller, but the training has continued uninterrupted.
The training center provides at-height rescue, confined space training to wind companies, tower companies and general industry applications where people might require such training. "It focuses on fall protection and other serious safety hazard training, often three and four day courses, customized to a particular company's curriculum and training needs," Loy says.
Mallory's latest acquisition, St. Louis-based Wise Safety & Environmental, brought in eight full-service facilities and warehouses in Missouri, Kentucky, Arkansas, Texas, New York, Massachusetts and Florida.
"We'll continue to look for acquisitions," says Loy. "In many cases, they'll fill in geographies where we need strength, but we also like acquisitions that are in geographies we're already in, because we think there's some economy of scale and geographic overlap. We would definitely look at industrial acquisitions where we already have a safety presence, and we continue to look for safety acquisitions, pretty much almost anywhere where there is a good fit."
He says potential targets include companies that add a capability that meets a customer need, add scale or add talent. Target candidates might have the right product mix
and safety expertise, but may lack a vending solution or a training division, a staffing group or some of the rental and repair services that Mallory offers customers.
"We are a natural acquirer of private businesses that don't want to step into the public company or private equity world. We work very hard to keep as many jobs in place as possible and have the experience to quickly integrate systems and help deploy solutions to the field to benefit customers," he says.

Adding vending management solutions
Mallory's customer concentration includes clean energy, such as wind and solar power generation, shipyards, general manufacturing and construction, and cleanroom applications. The company tends to focus on large customers that require vendor managed inventory (VMI) and vending solutions. "A lot of our core business includes those components, whether it's cleanroom, clean tech or manufacturing and construction," Loy says.
Mallory markets its vending platform, called SnapVend, to other distributors, primarily through its relationships with supplyFORCE and AD. The solution was built in partnership with Vendnovation, a vending software and hardware technology company. Loy says the SnapVend vending system is an attractive option for distributors because it provides the vending capabilities that other systems offer but at a more affordable price.
"If somebody is asking for 100 machines and you've got a choice between a $300,000 investment and an $800,000 investment, the $300,000 option is a lot more palatable," Loy says.
Storied past, bright future
Mallory currently has 480 employees across more than 30 locations, with the heaviest concentration west of the Mississippi. It's a far cry from the two-location safety distributorship that Loy took over from his father, Avery Loy.
Loy feels fortunate to have had the opportunity to follow in the footsteps of his father in running the family business.
"Anytime you're the son of a founder, you come in with a duty to show that you've earned the position. It probably put a chip on my shoulder, or motivated me to prove my own worth," he says. "Over the years, we have added some good, capable people on our leadership team that I find really stimulating. I have enjoyed getting our business to the point where we've got other strategic thinkers in the business, who are also invested in our future. It's made it more rewarding."
This article originally appeared in the Nov./Dec. 2020 issue of Industrial Supply magazine. Copyright 2020, Direct Business Media.
COMMENTS: 0
---