Lighter, stronger, safer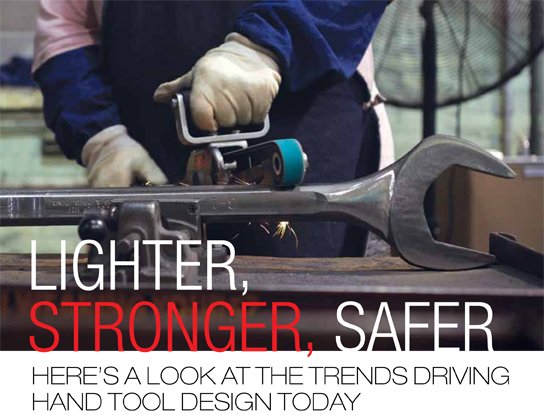 by Rich Vurva
Ergonomics and safety continue to be among the driving concerns behind product development in the hand tool category. Suppliers are focused on fine-tuning their tools to make sure they incorporate the safety features needed to help tool users perform their jobs quickly without risk of injury. Hand tool manufacturers are also experimenting with new technologies and materials to make tools lighter and stronger. Here is a brief look at how a handful of manufacturers are focusing their research and development efforts.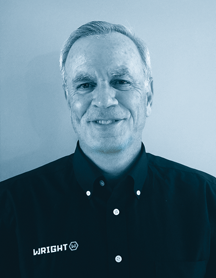 Al Ryding
Vice president of sales
Wright Tool
With the need for safety and security being at an all-time high, end-users, first and foremost, continue to ask for and require tools that get the job done. The cost of the tool should never be solely based on price but rather in the value that it gets the job done safely and on time. We at Wright engineer our Wright Grip and Wright Drive technologies to have the best safety features on the market. These innovations not only help reduce hand injuries and fatigue but are designed for comfort and efficiency. Our quality of steel and hot forging manufacturing process have resulted in professional grade tools that do not fail under tension and pressure. "Perfecting Performance" is our mantra; we strive to exceed the standards. That's why we ensure that our tools are more user friendly with compact designs, double pawl ratchet systems, and offer a variety of different grips . . . just to name a few. Simply put, there's always the easy way and then there's the Wright way.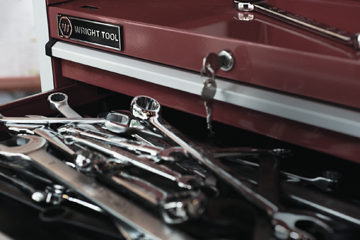 As everyone knows, we have entered into an unprecedented period in life where in-person meetings and visits have been greatly affected. With not only the age divide between the talkative veteran and rookie sales rep but with the difference in methods, we are no longer seeing the days of "feet on the street" but rather "feet on desks." The days of business lunches and face-to-face meetings have ultimately been compromised and the demand for digital processes and optimized supply chains have become necessities. Manufacturers continually need to improve their operating efficiencies in order to meet their customer's demand because they can't afford not to have the tool when the job demands it or, even worse, the wrong one. That's where Wright's 98/36 standard that 98 percent of all orders will be fulfilled in 36 hours or less has never made more of an impact. By continuing to exceed industry standards not just in our tools but in our operations, we make sure that we're there when needed. And now that no one is there on-site or even to take your order, we're always there to answer the call. Because seriously, what good is a tool if it isn't there to get the job done?
With our world in flux and our economy constantly under scrutiny, all industries have taken a closer look at home and solidifying their fronts. Marketing and operational budgets continue to be cut in order to predict the future and shift monies elsewhere. With foreign and domestic costs being taxed, reviewed and regulated, it's been made apparent the need to look inward rather than outward. For nearly 100 years, Wright has been firmly planted in Barberton, Ohio, a model for American ingenuity combined with small town family pride. We are a privately held company with one factory led by three presidents in our 93-year history. This stability, combined with our relentless pursuit of perfection, means that we have never put our tools down. Being made in the USA, forged with the American values of hard work, integrity and pride, we continue to go above the bar. That's why we help boost our economy right alongside your confidence.
Brendan Walsh
Director of product management
Apex Tool Group
Voice of Customer (VOC) and problem-solving are what drive product development at Crescent Tools. Users are looking for more efficiency. Time is money; the quicker they can complete tasks, the better. Users are also becoming more cognizant of ergonomics. They don't want to put their bodies through unnecessary damage due to the repetitive nature of their jobs. You also have to stay on top of new technologies and products that require new tools and tool requirements whether they are code-driven or trend-driven.
Another driving principal is intuitive design; we always want tools that are easy to use and very productive.
Branding is important as well, as users become advocates of brands they trust, ultimately being loyal for the entirety of their careers. Sharp ID and consistent branding are essential.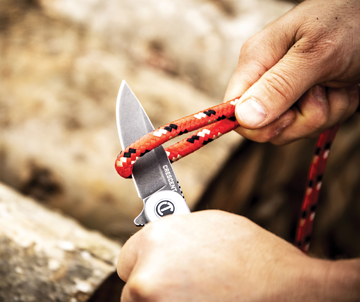 We are focusing on improved ergonomics including grip shape and size, material and contouring. We're always looking for advanced solutions for creating tools that are lighter, faster and stronger.
We have converted tools to a consistent Crescent Brand, sending a unified message to users, and we continue to do end-user work to stay on top of trends and make sure we are bringing meaningful innovation to hand tools.
We recently created an Advanced Material group to stay on top of new materials that we can incorporate in new products.
We leveraged innovation from our sister brand, APEX Industrial Fasteners, to develop the new Crescent APEX u-GUARD covered bits and bit holders that keep users safe and protect surfaces from marring and damage.
We applied a titanium coating on the blades for our new Crescent Wiss Tradesman Shears, and we also chose to use D2 steel on our new Crescent Everyday Carry Pocket Knives for greater durability.
Other technologies and materials that we're using include PVC coated 1680D material on our Tradesman Bags; Hard Mark Blue chalk, which is three times more visible; Rotating Hub Lock on chalk reels to avoid wrapping finger with line to pull tight and snap lines, much more ergonomic and safe; 6-to-1 rewind on high-end chalk reels for increased productivity; and K-9 Jaws on our new pipe wrenches provide increased access, two times faster adjustment for productivity, and aluminum bodies for lighter weight.
Coming later this year, we'll introduce new pliers with best-in-class features, better cutting and better gripping, as well as new tinner snips with best-in-class cut life and cut force.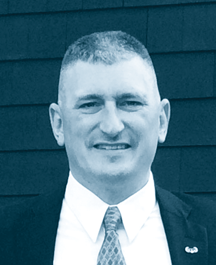 Eric Mills
Vice president sales and marketing
Mayhew Tools
Ergonomics has been driving product innovation for some time and, adding to that, designing tools that are more specific to the application at hand also plays a large role in delivering more efficiency for the user and the overall job or project.
Our company was established in 1856, so the key to our longevity has been new, high-quality product innovation and development. Staying mindful of current trends as well as keeping an open line of communication with our users has been important to understanding what tools and/or new designs they both want and need. At Mayhew, we feel that it is important to understand that in the hand tool market there are varying levels of users and thus a "good, better, best" approach in the development of our various lines of tools makes sense in order to prioritize items that will most appropriately fit the needs of each of our users, whether they are a professional or DIY. For example, we are known for our pry bars and now have a full product line with good, better, best options. The main difference being in the materials used and the production process for each design, which ultimately impacts the final price point and available options offered based on each appropriate usage.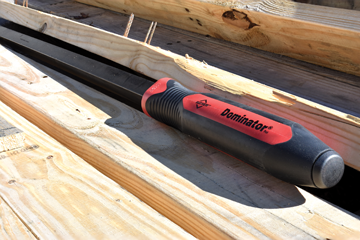 The top tier, best pry bars, if you will, are our Dominator Pro Pry Bars. Their shaft runs through the handle to the capped end, which delivers higher performance and durability when striking the end of the tool. Additionally the Pro Pry Bars' unique tri-lobular handle design is contoured to fit comfortably in the palm of your hand. The Dominator Pry Bars, our better option, also features a shaft that runs through the abrasion and impact resistant handle with a molded grip for comfort and durability. The Economy Dominator Pry Bars are our good option, delivering a single composite square handle with cap and ribbed neck for more comfortable grip. All of our pry bars are high-quality, made in the USA and backed by a lifetime warranty.
We not only continually test new materials to ensure the highest quality and durability but offer a lifetime warranty for most of our tools. We also apply a black oxide finish to most products to help prevent rust, thus aiding in extending the lifetime of our products. From the safety perspective, we introduced a new line of Hammerless Tools, which prove a safe alternative to the hammer. These eliminate missing the mark and hitting your hand instead! Additionally, these tools are extremely convenient to use, easily accessible (think pen in your pocket), and yet are spring-powered, delivering up to 3600 lbs. of force.
Another product relevant to the times with a safety-first mindset is our new full-face shield, which protects user's eyes, nose and mouth from spray, splatter, dust and debris while providing maximum visibility. Its anti-fog face shield is lightweight and durable and can be easily washed and/or replaced. Made in the USA, the full-face shield features foam padding to enhance user comfort and is one size fits most.
We are continually expanding our product line to offer more tool options and set options. For example, we are gearing up to launch a new line of cable ties, which will provide our customers with a better one-stop-shop for all of their tool and project needs through Mayhew.
This article originally appeared in the Nov./Dec. 2020 issue of Industrial Supply magazine. Copyright 2020, Direct Business Media.
COMMENTS: 0
---