Spill management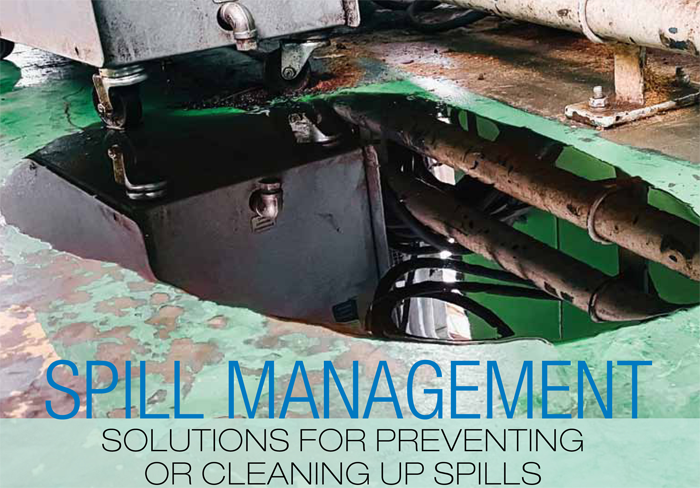 by Rich Vurva
No matter how well substances are organized or how efficient the workforce, spills can happen anywhere and need to be swiftly contained and cleaned. Even the most innocuous substance can be a slip hazard, according to Dr. Jan Regtmeier, director of innovation for DENIOS, a manufacturer of products and services for occupational environmental protection and workplace safety.
Some liquids can stain or damage premises, and the most serious of spills may involve chemicals, biohazardous waste or other substances hazardous to the health of people on the premises and beyond. Putting preventative measures in place and practicing prompt spill management will reduce the likelihood and impact of these spills, thereby avoiding injury or environmental contamination.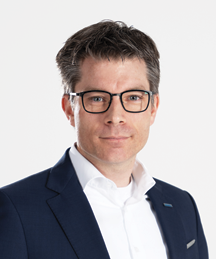 Dr. Jan Regtmeier
"People are looking for solutions that fit perfectly to their requirements. That's why we consequently extend our portfolio," Regtmeier says.
Solutions range from spill kits, absorbent pads and rolls for cleaning up spills, all the way up to storage systems such as the SolidMaxx hazmat station that can hold up to four drums of hazardous chemicals and is built using sturdy, corrosion-resistant steel.
"At the same time, we are setting up a complete new product range for fire rated rack systems to store barrels, IBCs or batteries: the RFP is a brand new room systems developed to fit the U.S. customer and legal requirements," Regtmeier says.
The DENIOS SpillGuard Leak Recognition System instantly alerts users when a leak is detected. This unique, FM-approved technology is placed within the sump of a spill containment device, or near the equipment to be monitored, and alerts users with an audible and visual alarm for a minimum of 24 hours when contact is made with a liquid.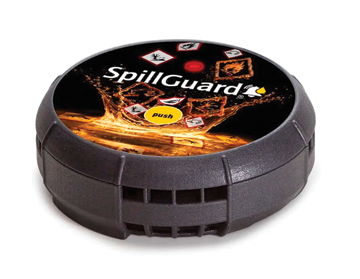 It is easy to use - just switch it on and place it into position. Designed for use with all essential and common liquid hazardous substances, the explosion-proof SpillGuard features intelligent, robust sensor technology in a highly resistant, electrically conductive housing. The battery lasts up to 5 years and provides an audible signal to alert users of the need to replace it. Ideal for use with temperatures from 32 F (0 C) to 104 F (40 C), with a red LED light to indicate that the unit is operating safely. In stock for immediate shipment, SpillGuard provides an economical early warning of leaky containers and equipment. It is ideal for use with containers and sumps of all sizes and types, as well as along pipelines, next to heating or cooling systems, beside hydraulic equipment, near industrial washing machines, adjacent to pump stations, or anywhere liquids are used or stored.
Regtmeier says a great deal of thought goes into the design of products themselves and also into the manufacturing process.
"We are proud to work with materials that are easy and safe to recycle. Mainly, we use steel and polyethylene (PE). For steel we are finding ways to use green steel produced with green hydrogen generated with solar and wind energy," he says.
He says the company is always striving to control supply chain costs and improve sustainability.
"We are optimizing our products all the time. We optimize dimensions to reduce freight volume and weight. This way we save raw materials and costs. It's good for the environment and our customers," he says.
All new room systems by DENIOS are optimized for laser bend technologies. "This way we improve product quality and increase the level of protection. Laser bend technologies allow us to manufacture big room systems with very low tolerances. This gives you the confidence that in case of fire, the fire rated room system does exactly what you expect from DENIOS: protecting people and the environment."
He says the company encourages customers to work closely with local experts to select the ideal product for their challenge. "The product is configured easily, lead times are improved and the customer gets a customized solution as quickly as he would get a standard off-the-shelf product," Regtmeier concludes.
DENIOS serves North American customers from a 100,000-square-foot facility in Louisville, Kentucky which houses engineering, manufacturing, customer service, and administrative support. At this location, DENIOS manufactures everything from the original
spill pallet which launched the company, to highly engineered, fire-rated chemical storage buildings. Visit www.DENIOS-us.com to learn more.
| | |
| --- | --- |
| | |
| Spill Kits. Sorbents are an effective way to quickly contain and clean up accidents before they become problems. DENSORB Fine Fiber Sorbents come in a range of products including rolls, pads, pillows, socks, or booms and are all available in universal, oil-only, or hazmat categories. | Berms. Fully contain chemicals with easy-to-set-up snap-up berms. They are available in a wide range of standard sizes and fold flat for easy shipping, storage, and transportation. |
| | |
| HazMat stations and sheds. For the safe storage of water-polluting and aggressive liquids; forklift access underneath for easy moving and loading; and integrated drainage system. Some can be fitted with power sockets and lighting if required. | Racking. Tote storage racking systems keep containers in one compact area without consuming valuable floor space, providing storage housed over a compliant spill sump. |
This article originally appeared in the Nov./Dec. 2022 issue of Industrial Supply magazine. Copyright 2022, Direct Business Media.
COMMENTS: 0
---