Automating the sales process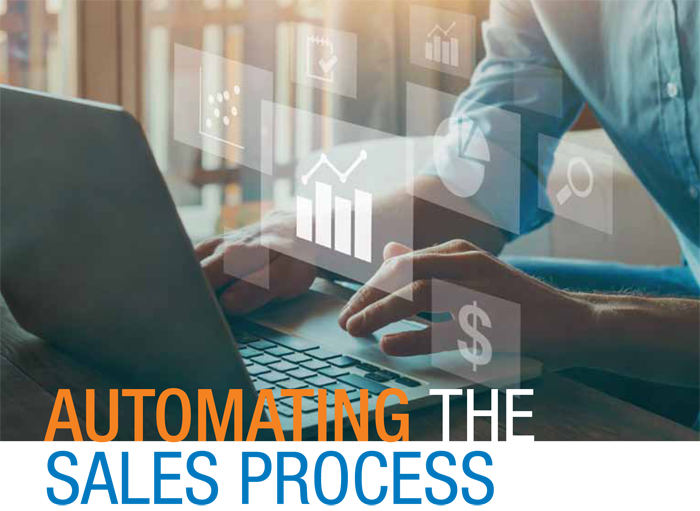 by Rich Vurva
Distributors are continually looking for ways to reduce costs without impacting efficiency or profits. A growing number of companies have discovered that sales order automation (SOA) is one way to do just that. Sometimes referred to as sales process automation, SOA streamlines manual, time-consuming, yet necessary tasks in the sales process, enabling sellers to focus on where they can add the most value to the sales process. Would you rather have a salesperson focused on selling to prospects and customers or looking up past orders and other mundane tasks?
The growth of artificial intelligence capabilities has enabled distributors to automate many processes that previously required human intervention. The direct result is lower labor costs.
What other trends are driving considerations of sales order automation solutions for distributors today? And how can distributors determine return on investment for an automation solution? Those are two questions we asked leading technology providers to consider. Here are there responses.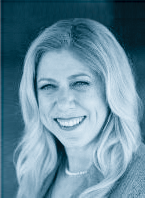 Elizabeth Cain
Sr. Manager, Product Marketing
Epicor Software
The democratization of Artificial Intelligence (AI) in recent years has generally meant everyone benefits from cheaper cloud-based computing power and an abundance of crowd-sourced data for machine learning models. The direct result is intelligent document classification and advanced data capture solutions are available and affordable in the cloud even for those distributors who have a limited IT budget. Inbound orders, whether fax, email, PDF, or scanned document, are automatically identified and sorted, with key data elements extracted in the same way a human would do it. Once a buzzword, digital transformation is now a reality available to even the smallest firms, thanks to the power of the cloud.
How can a distributor determine return on investment for an automation solution? It can be as simple as calculating number of sales orders processed per FTE (and it's probably best to compare "after implementation" data against at least a year of "before" data to account for seasonality). That part of the ROI is easily quantifiable and will be significant. Add to that qualitative factors such as a reduction in manual data entry errors, increase in customer satisfaction, better ability to process sales order changes, and more time for staff to spend on value added activities.
First, there are the undeniable numbers from the quantifiable ROI when a business automation solution is implemented. I have seen surveys from various research organizations analyzing the benefits of AP Automation and Sales Automation and the costs per sales order or invoice tend to run almost an order of magnitude lower after implementation. Distributors will also see a decrease in sales processing time. How long does it take a human to look up a customer's address? A part number? A customer credit hold? Each of those tasks adds time and expense to the sales process causing delay after delay. Automating the sales order entry process will help distributors do more work with fewer people, improving productivity and customer service while reducing labor costs.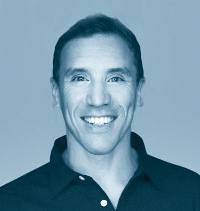 Judd Marcello
Executive Vice President, Chief Marketing Officer
Conexiom
According to the Hyper Intelligent Automation Landscape Report 2021, the growth forecast in digital transformation spend for FY21-26 CAGR is 15-20 percent. The FY estimate for enterprise digital transformation spend globally is $1.04 trillion. Of those surveyed, 65 percent identified intelligent automation as a very high focus.
Trends driving the exponential growth of automation solutions include:
Needing to do more with less to address labor shortages
Creating unprecedented efficiencies
Reducing costs
Heightened customer expectations, coupled with unpredictable supply chains, have created a mandate for operational excellence. Today, staying competitive requires businesses to cultivate meaningful relationships and seamless experiences for customers and suppliers. You have to take friction out of processes, and sales order automation checks that box.
Another trend? Continued advances in cloud technology. Retail spaces have already seen the value in Enterprise Resource Planning (ERP) technology, which improves visibility and productivity by consolidating business practices onto one platform. Distributors also recognize the value and are migrating to cloud-based ERP systems. An Aberdeen study found 59 percent of companies with cloud-based ERP solutions have real-time visibility into all processes as opposed to distributors still relying on on-premise solutions. Distributors using cloud-based ERP solutions saw profit margins increase 15 percent.
Less a trend but a definite influence on the adoption of more automation? Last year's pandemic. It accelerated online models for buying/selling. E-commerce growth during COVID-19 drove the need for distributors to adopt more sales automation solutions to better manage demand. According to a Global CXO survey of 257 CXOs, 77 percent said automation investments increased due to COVID-19, and 22 percent of enterprises indicate their investments in automation have increased 25 percent or more.
Implementing automation solutions should yield business outcomes that add value by creating resilient operations able to scale with the company, reduce costs and make it easy to do business with your organization.
One of the most effective practices for calculating ROI on automation solution investments includes defining the areas in need of optimization — tangibles like man-hours, space reduction, error rates, order cycle time or intangibles like brand reputation, quality on demand, improved customer service and employee satisfaction.
Distributors should:
Identify and define what processes would benefit from automation.
Establish goals and KPIs, like time or cost.
Implement the appropriate automation solution.
Reevaluate the process by comparing pre- and post- automation data.
For example, touchless sales order automation uses AI algorithms and custom configurations to automate millions of sales orders, regardless of complexity, format or repeatability — with 100 percent accuracy. Calculate the number of man-hours required to handle individual orders submitted via email or fax with information employees must enter manually into a distributor's system of record.
The margin of error? Potentially high. The ROI generated from implementing this automation solution? Priceless. Not only does the error rate nosedive, employees can focus on more engaging tasks and customer service teams can focus on proactively building relationships.
In a recent event, Thos. Somerville Co. announced publicly that sales order automation saved the company 1,300-1,400 hours in just 6 months, which equates to six months of manually keying in orders for seven days a week, 24 hours a day.
Companies leveraging automated sales order processes substantially lower costs by increasing efficiency and automating mundane, error-prone tasks that free personnel to tackle high-level critical-thinking tasks.
Automating processes allows distributors to gather, analyze and leverage data for continuous improvement and optimization of distribution and sales.
The technology exists for companies to automate nearly a third of all sales tasks, according to research conducted by the McKinsey Global Institute (MGI). Those tasks include:
Sales strategy planning — channel strategy, forecasting, resource allocation, talent acquisition.
Configuration, pricing and quotation — contracting, negotiation, quota setting, technical solutions configuration.
Order management — credit checking, invoicing, order-related service handling.
Post-sales — follow-ups, addressing incoming requests for spare parts, repairs or support.
Structural support — administrative tasks, analytics, reporting, training.
This article originally appeared in the Sept./Oct. 2021 issue of Industrial Supply magazine. Copyright 2021, Direct Business Media.
COMMENTS: 0
---