Solving the e-commerce dilemma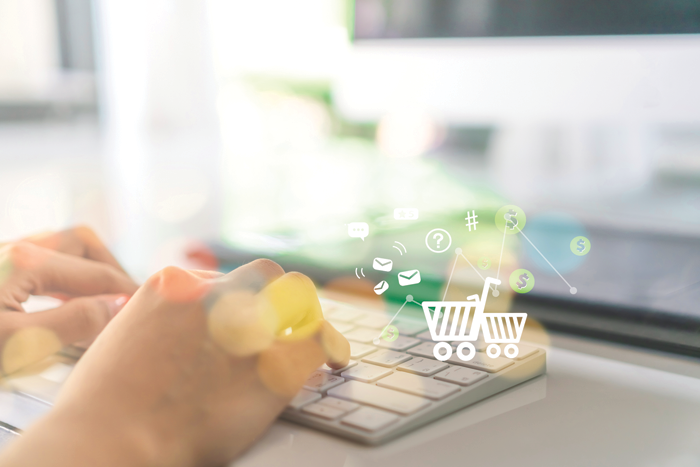 AI is the key to getting the full value from an e-commerce platform
by Benj Cohen
Despite the claim that e-commerce can be very effective in B2B sales, are you struggling to get traction from your e-commerce site? If so, you're not alone.
While many distributors have taken the leap and invested in e-commerce, they aren't getting the results they expected. Unfortunately, B2B e-commerce hasn't become the panacea it is for B2C — at least, not yet.
If you struggle to improve traffic and encourage customers to buy from your e-commerce store, you need AI. Artificial intelligence can help solve the three main challenges distributors have getting buyers to use their online store and make their e-commerce investment worthwhile.
Why aren't distributors getting traction from their e-commerce site?
Although B2C businesses kickstarted the e-commerce trend, digital buying has also trickled into industrial distribution and manufacturing. B2B customers expect distributors to provide an even more sophisticated experience and versatility than B2C companies and may look for new suppliers if their expectations aren't met.
As a result, distributors must keep up with customer expectations and demands.
Although many distributors have already implemented e-commerce stores, adoption rates are still mixed. Distribution Strategy Group found that while e-commerce adoption had increased between 2019 and 2020, by the beginning of 2021, only 25 percent of companies under $50 million offered e-commerce. In comparison, adoption was as high as 47 percent among companies larger than $1 billion.
Some distributors haven't embraced a digital platform because of seemingly high costs or doubts about its impact on their businesses, while even more invested in an e-commerce site only to experience lackluster results.
Three common reasons distributors experience disappointing results with e-commerce include:
Customers don't know about their e-commerce sites
It's still easier for customers to buy from their sales reps
Reps don't want customers to buy online
How AI can help distributors solve e-commerce challenges
E-commerce is more critical for distributors than ever before. Customers want the option to buy online and their shopping experience personalized.
Here's how AI can help solve distributors' e-commerce challenges.
Improve awareness of your e-commerce site. If your customers don't know about your site, they won't use it.
Distributors need to find easy ways to drive people to their e-commerce sites. Be sure all company collateral, including email signatures, brochures and sales sheets, has your e-commerce site listed. Drive buyers to your site with social media advertising, content marketing efforts and SEO strategies.
AI can prioritize accounts and direct sales reps on what products to pitch. With this direction, sales reps can efficiently send out emails to customers with links to recommended products on your e-commerce site. Sales reps at one company we work with pitched 5,000 products with this method in one week. It generated 1,600 website clicks to products. This is a great way to drive people to your site organically.
Make it easy for buyers to use your e-commerce site
It may still be easier to buy from a rep than to navigate or find what you're looking for on many distributors' e-commerce sites. The easier you make it for buyers to use your site, the more sales you'll earn from that channel.
You can make it easier for your customers in two ways:
Improve the user experience of your site. When you build order-entry experiences specific to your industry, you make it easy for buyers to do business with you. B2B buyers need more than a web storefront. Invest in tools to enhance your site to make it more like a procurement solution than an e-commerce buying platform. This is especially true in markets seeing low adoption from their e-commerce site. For example, some HVAC distributors are investing in tools that give contractors a personalized shopping experience, help them manage projects and compare products, track order requests and status, and manage budgets.
Add AI recommendations to give buyers a rep-like experience. AI product recommendation engines built for distributors suggest complementary products, nudge them toward products due to be reordered and display products similar buyers are shopping for. These all provide customers with a rep-like experience when using your e-commerce platform.
By using complex AI models and focusing on digital innovation, Amazon threatens distributors with its B2B-focused Amazon Business platform partly because they've made shopping extremely easy.Distributors can use the same technology to boost their success.
Encourage reps to recommend e-commerce to their customers
Research shows sales reps spend only about 34 percent of their time selling, and those that spend more time on sales-related activities have higher job satisfaction. Low-impact activities like requesting product info, placing orders and reconciling inconsistent data consume the bulk of a sales rep's time.
Having more buyers order online is beneficial for distributors and sales reps. To get sales reps to realize the benefits, distributors need to paint a vision of the future and help sales reps see how they will be successful – and possibly even more so – by sending customers online to order.
This starts with distributors paying the same commission for e-commerce orders as non-e-commerce orders if they aren't already doing so.
When e-commerce is successful, sales reps will have more time to nurture customer relationships. For example, one food industry distributor we work with was concerned about its sales reps and customers using its e-commerce site. It was alleviated when the e-commerce site started generating 50 percent of all orders shortly after launch. Now, their sellers can pivot from being order takers to being proactive sales reps.
AI is critical in helping sales reps step into this new role. AI-powered sales tools make sales reps more efficient, prioritize accounts and determine what products to pitch, making it easier for sales reps to get customers what they need when they need it. These deep customer insights and the ability to provide hyper-personalized suggestions will boost sales rep success. This is the future made possible with an effective e-commerce platform and AI sales enablement tools.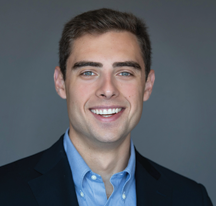 Benj Cohen founded Proton to help distributors harness cutting-edge artificial intelligence. He learned about distribution firsthand at Benco Dental, a business started by his great grandfather. Later, while studying Applied Math and Data Science at Harvard University, Cohen saw an opportunity to bring his two worlds together. He's on a mission to supply distributors with the innovative technology they need to thrive in modern markets. Contact Benj at benj@proton.ai.
This article originally appeared in the Sept./Oct. 2022 issue of Industrial Supply magazine. Copyright 2022, Direct Business Media.
COMMENTS: 0
---