Fewer errors, faster service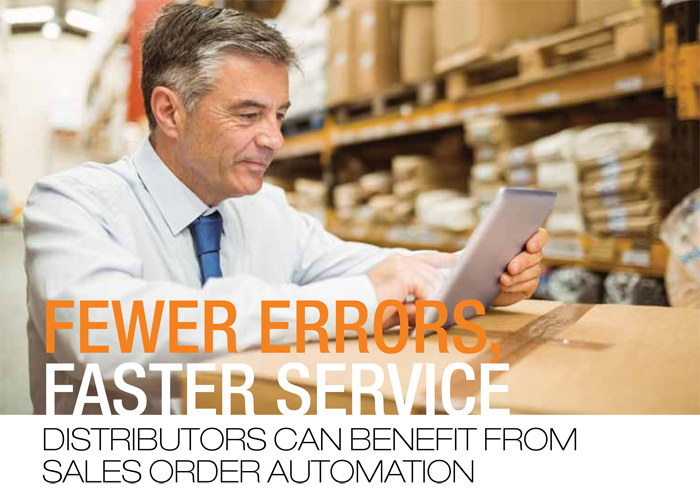 Distributors can benefit from sales order automation
by Rich Vurva
Distributors are examining every aspect of their businesses to determine how to increase operational efficiency. In a competitive environment where inflationary pressures and rising labor costs place major stress on the bottom line, companies are searching for ways that employees can complete tasks in as little time as possible with minimal errors. Order automation solutions that eliminate or reduce human intervention on repetitive, mundane tasks, can help distributors lower their costs while enhancing work output. Industrial Supply magazine reached out to a few companies that provide sales order automation solutions to find out how such technologies can benefit distributor. Here's what they had to say.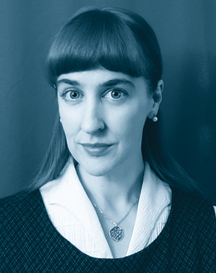 Laralyn Ellsworth
Principal Outbound Product Manager, CRM
Oracle NetSuite
The B2B world has been trying to catch up with B2C on two fronts: self-service and omnichannel. As consumers, for years we've been accustomed to ordering online, starting a return/exchange process, checking our order history and researching products—all without human contact. We know to log into our accounts and help ourselves, and we don't mind doing it because it's faster. B2B companies, such as distributors, are discovering that their customers want to shop for their business the same way that they shop for themselves. They want to be able to request a quote, place an order, look up features or initiate a return at any time instead of having to make a phone call during business hours and catch the person on the other line at the right moment. So even in B2B, we are seeing companies adopt sophisticated self-service portals and automating much of what was previously the domain of sales representatives. By doing this, companies can save on labor and deliver more consistent, better customer experience.
We're also seeing B2B companies take omnichannel a lot more seriously. Omnichannel marketing, sales and service are all part of an optimized customer experience equation. Businesses need to meet their customers where they are in real-time, whether that's in the office, on the road, on a laptop or on their phone. Brands can increase their number of touchpoints with customers through self-service mobile apps, mobile-friendly account portals, push notifications for order updates, SMS marketing, social media campaigns with CRM-integrated analytics and digitally connected in-store experiences.
Distributors interested in implementing omnichannel and self-service strategies should look at the entire customer journey – from lead generation to order fulfillment – and find ways to eliminate bottlenecks through automation. If you send a text to a customer with a special deal on a product, that text should be coming from an ERP- and CRM-integrated system that knows exactly how many you've got in stock, what the shipping time and cost will be, and will enable them to place the order right from their phone. A customer being able to fill their digital shopping cart and place an order online won't be nearly as impactful if the order is held up by a manual approval process from a sales, finance or warehouse team. Making sure that every step of the process is automated can provide significant improvements to fulfillment speed, order accuracy and customer happiness.
Sales automation solutions have been shown to increase revenue by 29 percent, conversion rates by up to 300 percent and sales team productivity by 34 percent. Companies with successful sales automation typically see high returns in annual revenue, customer retention and lowered costs/improved efficiency. Even already successful sales organizations can benefit from added productivity, communication and transparency provided by sales automation.
The same basic formula will help you measure the ROI of any investment. First, you identify the gain from the investment, subtract the cost and then divide that by the cost and multiply by 100. To measure the return on investment of your sales automation solution, use this formula:

Here's an example to help you put that formula into action. Let's say a business spent $12,000 on sales automation in one year and saw its gross margin increase by $75,000.
The ROI would be:

Forecasting and incentive compensation management are two areas that can benefit hugely from sales automation.
A reliable forecast is a powerful tool that shows sales leaders how to intelligently allocate extra resources to help close deals and prepare other departments for timely order fulfillment. Automating sales forecasts gives time back to your sales representatives to spend on building relationships and closing more deals. Automation takes the guesswork out of forecasting by leveraging real-time sales data and complex forecast algorithms. Look for a sales automation solution that offers customizable probability-based forecasting with adjustable weighted measurement of pending opportunities, quotes and orders to keep your forecast up to date automatically as new data rolls in. Advanced forecasting automation should also include high, middle and low forecasts that will give sales leadership deeper insight into the best-case, worst-case, and most-likely scenarios each month or quarter.
If you want to motivate your sales reps by implementing a more complex, multi-tiered commission plan based on multiple criteria, such as gross revenue, quantity sold, product profitability, and even one-time "spiffs," then you will want to evaluate automation for incentive-based compensation plans. It's very difficult to manage complex "comp plans" in a spreadsheet. It's very time-consuming and subject to human error, which can frustrate the person on the receiving end of the paycheck. You can save time, reduce errors and optimize your sales incentives by automating the entire process, from quota setting and tracking to commission calculations and payouts. You may even want to split commissions between team members on the same transaction and calculate indirect commissions due to managers, partners or executives. Providing visibility into quota attainment and bonus earnings with accurate sales compensation calculations will help to ensure that the sales team spends more time selling and less time double-checking and inquiring after their commissions. You will also save back-office resources and increase employee trust and accountability.
To really get sales automation right, your CRM, e-commerce, customer service portals, ERP and other systems that impact customer experience all need to be built on the same platform. Integrations are costly to maintain, and data silos create gaps in visibility and bottlenecks in process. The benefit of a completely connected system that combines ERP and CRM is that all your data is in the same place and your users aren't hopping between systems. Your sales team can see what's in stock because inventory is tracked in the same system that they use to create sales orders. Your accounting team can streamline commission payments because they are working in the same system that tracks quotas and calculates commissions due. And sales leaders can pull up a forecast report at any time without asking for updates from their reps because their team's opportunities are housed in the same place as their reporting and analytics.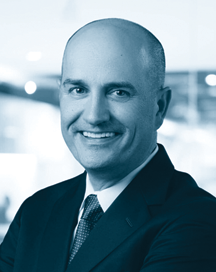 Tim Yates
CEO
DataXstream
A main driver of sales order automation is competition, which is fierce in today's environment. Time is money. From a sales order standpoint, if you can provide a quote to a potential customer faster than the competition – it puts you in a leading position to win the deal.
Employee retention is another struggle for distributors. The process of onboarding customer service representatives (CSRs) can take months. Complicated legacy systems require significant man-hours of training to ensure that new employees can efficiently operate the sales order system. Creating a sales order in a typical ERP can take up to 40 clicks, 50 keystrokes and 10 screens just to complete one order. Multiply that across the course of a day and these can add up to hundreds, if not thousands, of keystrokes and clicks a CSR must negotiate daily. If those CSRs are saddled with manually keying in orders into their ERP system by hand—they are not going to stay.
Order management solutions that employ automation can save time and resources by allowing repetitive and labor-intensive work to be handled by a computer, which frees up the sales or customer service rep to spend more time with the customer and win the deal.
Reducing the cost of human error is a compelling driver for sales automation solutions. Inputting the wrong information when fulfilling a sales order costs organizations millions of dollars every year in a variety of ways. There is the cost of ordering too much product, the cost of returning an item, the cost to ship the correct item to the customer (perhaps with expedited shipping), the cost of losing a customer because of the mistake, the cost of having to replace that business, and so forth.
Instead of having to manually input sales order information, documents received by a customer (in PDF form, Excel, Word docs, etc.) can be read by AI automation technology such as Optical Character Recognition (OCR) which can extract and capture images from a document and create editable searchable data that is categorized. This categorization gives separate items familiar recognition within the program, allowing an order management software solution to sort and offer precise specifications. Using OCR automation aids in eliminating the human factor of miscalculation and menial busy work, giving sales reps time to focus on the customer.
Distributors are working with very tight margins and often have complex legacy systems that require CSRs to manually input data and negotiate between many screens to be able to find product or customer information.
Not only does this slow down a rep's ability to provide a quote and close the deal—but it also makes the business more prone to human errors which can cost millions of dollars to the organization.
In fact, statistics have shown that incorrect data can cost organizations in the U.S. alone $3.1 trillion per year, according to an IBM estimate.
Sales Automation solutions that employ AI technologies like advanced Robotic Process Automation (RPA) with Machine Learning can boast an ROI of:
90 percent reduction in quote and order processing time
60 percent reduction in response time on greater than 100-line RFQs
30 percent increase in sales
Using AI, companies can gain insights powered by custom algorithms. These algorithms can analyze enormous amount of data that is hosted in product catalogs, inventory tables and data lakes to discover patterns in customer behavior, material selection and more.
For example, say a distributor gets a request for quote (RFQ) from a high-value customer. The RFQ has 1,000 line items each with unique quantities, units of measure and contract discounts. Maybe some of those items are individually measured to order, like hose or pipe that is ordered and cut to a customized size. To create the quote, a customer service representative must find all 1,000 items and calculate the cost to best service this high-value customer. Imagine the stress if all of these items are not easily identified.
Further adding to this stress is the common practice of submitting multiple RFQs to multiple distributors. Now, in addition to accuracy, speed is imperative. Especially considering 90 percent of customers will accept the first bid received.
Using AI, an algorithm can analyze the individual items in the order to identify and calculate the requested materials. Using algorithms to determine relevance, AI can instantly provide recommendations to the service rep who can quickly choose the matching item and complete the quote in a matter of minutes. Not only does this allow the rep to spend more time focused on the customer but the AI tool can learn additional patterns from reinforcement learning.
That is the basis for Machine Learning. It improves its performance over time, thereby becoming more and more accurate as it "learns."
A material search using AI automation technology reduces time to match single material from minutes to seconds even if the user has little to no industry knowledge. This equates to a 98 percent increase in order processing efficiency.
Faster turnaround of the matches ranked by relevance means higher chance of getting and retaining business.
One of the most critical roles within any organization are the people who work directly with your customers. Any way you can free up your sales and customer service teams to spend more time with the customer is a huge advantage and will directly impact the bottom line. Providing automation tools to help streamline the order management process is critical.
Within the order management process, software tools that employ AI will:
Increase profits and close deals because it enables CSRs to process quotes faster and orders quickly
Reduce time and resources needed to train users because the automation allows for more intuitive "Google Search" like retrieval of data
Increase productivity because sales reps spend less time inputting data manually and more time with customers
Improve accuracy since humans are prone to input data incorrectly
Increase efficiency with intelligent material matching across incongruent datasets
Reduce costs associated with quote or order mistakes
For example, suppose a large customer sends a PDF file that contains 100 pages of materials in an email and then asks for a quote. There are over 1000 different kinds of materials on this file. Even with multiple CSRs, it will take days to manually input those materials into your system one by one.
An order management solution that uses Robotic Process Automation (RPA) with machine learning will be able to generate this kind of quote within a few minutes.
The CSR simply forwards the customer's email to the order management solution's email address. Then the machine learning models will automatically recognize the texts on the PDF file, make prediction to either filter out noisy texts or to label useful texts (such as iPhone 13 labels as material description).
Then, because the material descriptions coming from the customer could be very different from what the distributor has in its database, it will automatically search their own database for similar materials and return them by confidence score.
Human review is required to confirm everything is correct, but it is only required at the end and the process automation took a couple of minutes, as opposed to hours of manual input. With machine learning, the model will only become more
accurate over time.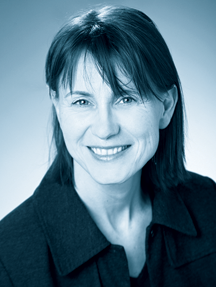 Susanne Adam
SAP
Traditionally, wholesale distributors have relied on knowledgeable salespeople to help serve their customers but a volatile supply chain and increased competition amidst a technological revolution is providing new pressures on today's distributors.
With current market challenges, wholesale distributors are committed to a strict customer-oriented mindset. Distributors need a better view of their customers, while sharpening customer-focused processes. A key building block for this strategy is an effective sales automation solution.
A sales automation solution must support the sales process end-to-end with an intuitive user interface (UI) on any device, guided procedures and offline capabilities. Even today, the latter is still important, as mobile connectivity is not always available in warehouses.
Some key trends we see:
Supply side selling - Product availability is a key factor in fulfilling customer needs, so accurate supply side availability is important for salespeople when building quotes. This requires connecting their systems with upstream suppliers in order to fulfill demand while managing multiple suppliers to fulfill complex bills of material (BOMs) from customers.
Increased competition - Salespeople need to be able to
price out large BOMs quickly in order to be in consideration for their customers business. Long lead times when building a quote, not only give the competition a chance to win the business, but also ties up important resources that could be scaled to increase throughput.

Data overload - Wholesale distributors are having to scale like never before in a much more complex supply chain and are waking up to the fact that they hold a vast amount of valuable data for not only their business but for upstream and downstream partners. Unfortunately, most distributors do not have the proper connected systems to pull this data together so the opportunity is largely missed.
Need for Scale - Wholesale distributors have had to contend with an aging workforce for quite some time and the recent labor challenges are only exacerbating the situation. As they struggle to do more with less, there is a diminishing tolerance for arduous tasks that could otherwise be streamlined. This situation is stretching sales capabilities to manage their customers effectively due to lack of bandwidth. Solutions that help them get to the next level for customer acquisition, management and service are becoming vital.
With the right systems it can be very easy to recognize ROI. First and foremost, how much are you spending on customer acquisition and what is your rate of return on your efforts? With a properly connected system you should be able to easily realize a higher throughput on your outbound sales efforts. Another easily measured result is how quickly are your salespeople able to build a quote for a customer, did you cut it down from days to hours or hours to minutes? Also, by analyzing customer buying habits and using that data to
determine high propensity buyers allows your salespeople to focus on the highest profit customers.
By using a state-of-the-art sales automation solution you are not only freeing up your sales teams from administrative tasks but also give them more time to engage with their customers to drive brand loyalty.
By having the time to build stronger customer connections, empowered sellers can become trusted advisors who create lasting relationships with their customers. With a full view of every customer interaction they can deeply understand their buyers and engage with them in a meaningful way.
Relevant information from backend systems, selling guidance and intelligent recommendations help to close deals in shorter time frames. Productivity can be further increased with intelligent automation of labor-intensive tasks such as avoiding double entries through synchronization with email clients and collaboration software. Process breaks due to lack of mobile connectivity are not an issue anymore due to online and offline capabilities.
The success of a sales automation solution is higher the better the solution is integrated with other systems (e.g. the marketing system). An improved sales and marketing team collaboration boosts sales efficiency and deepens customer relationships.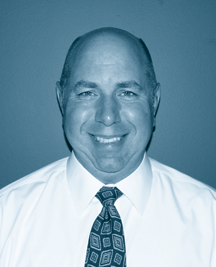 Pete Zimmerman
North American software sales manager
VAI
Distributors today have a desire to better serve customers with more advanced technology. To accomplish this, some distributors are expanding their sales channels and putting more information in the hands of their sales people with tools such as automated CRM, mobile solutions which have become a key sales tool for many companies, and email marketing to both nurture leads and engage existing customers. Additionally, e-commerce integration can advance a company's goals by removing manual data, optimizing time, better understanding the customer, and achieving a solid growth trajectory.
Distributors can best measure their ROI via an increase in sales and customer satisfaction level improvements, along with customer retention.
Distributors can achieve significant benefits by leveraging sales automaton tools. This includes more accurate ordering and reporting. Automation also provides an easier workflow for employees, who can then better service customers. Overall distributors who leverage sales automation are easier to do business with because with streamlined processes that automation provides, every part of a distributor organization's workflow is optimized.
This article originally appeared in the Sept./Oct. 2022 issue of Industrial Supply magazine. Copyright 2022, Direct Business Media.
COMMENTS: 0
---