Top 20 Industrial Distributors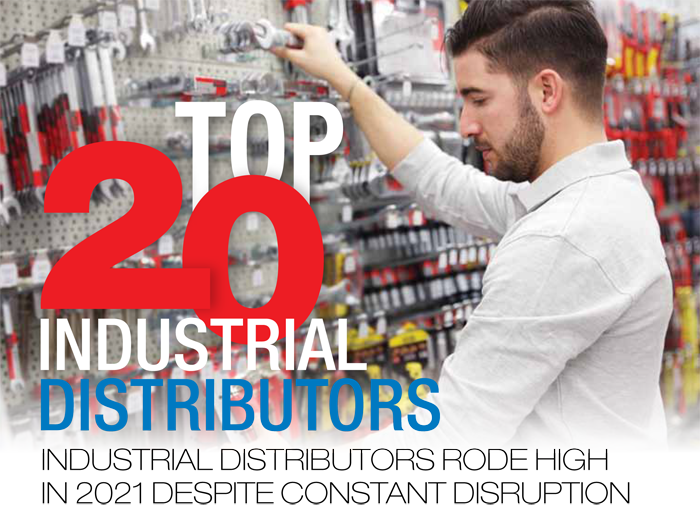 After fighting their way through 2020 while reacting to the impact of customer shutdowns caused by COVID-19, industrial distributors faced numerous additional challenges in 2021. Historic supply chain bottlenecks, labor issues and inflation arrived almost simultaneously — all of which remain in the second half of 2022.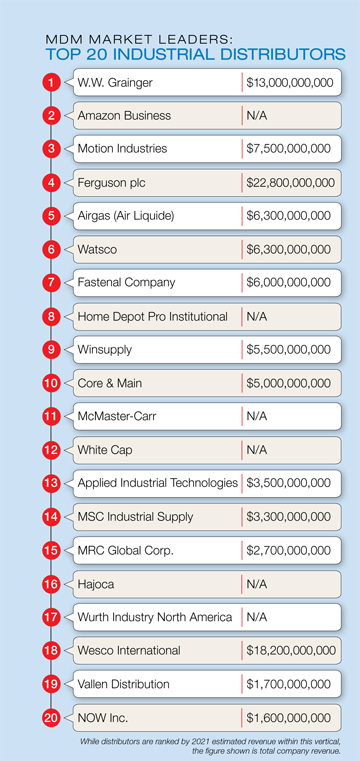 But the continued volatility had a positive side.
Distributors across all sectors posted record revenues as markets bounced back; the entire U.S. wholesale distribution industry posted revenues of $7.1 trillion in 2021, an increase of nearly 23 percent in actual revenues over 2020 revenues (and about 8 percent in real revenues after adjusting for inflation impacts).
That, along with several major acquisitions in 2021 and 2022, led to a major shakeup in Modern Distribution Management's 2022 rankings of the Top Industrial Distributors in North America — presented here as a snapshot of the industry competitive landscape at the end of 2021.
Rather than rank distributors by their total company revenue, MDM ranked them by their 2021 revenue within the industrial products sector. The latter is why several distributors considered outside the traditional industrial/MRO products vertical are included, including Ferguson plc, Wesco International and Hajoca Corporation. Those three firms are considered plumbing and electrical distributors by the at-large wholesale sector, but MDM determined that their stated revenue within the industrial products sector is large enough to warrant a spot on this list.
Stated revenues were either company-reported or estimated by MDM in collaboration with validation resources.
Robust M&A Shakes Up Rankings

As always, mergers and acquisitions played a major role in shaping this year's MDM Top Distributor rankings, but that was especially so for this year's list after the robust activity seen during 2021 and the first half of 2022. And even though the rankings are based on 2021 revenues, deals announced up until MDM's July publishing deadline were factored in.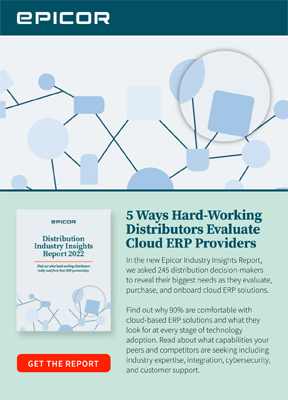 Major acquisitions impacting this list of Top Industrial Distributors are headlined by Motion Industries' $1.3 billion bolt-on of Kaman Distribution Group that was completed at the start of 2022; The creation of White Cap through the private acquisition of HD Supply-White Cap and its subsequent combination with Construction Supply Group; The Home Depot's $8 billion purchase of the remainder of HD Supply; and Vallen Distribution's spinoff from Sonepar USA.
Motion's acquisition of KDG — completed at the start of 2022 — added about 220 locations and 2,000 employees to Motion's footprint and significantly expanded its core industrial products and services offerings, well as in the growing technical/automation arenas, including precision engineering.
The Home Depot already had a considerable MRO products presence due to its previous $1.63 billion acquisition of Interlline Brands back in 2015, which significantly boosted its Pro offering. At that point, it was the retailer's biggest purchase in about a decade. In re-acquiring HD Supply, The Home Depot added approximately another $3 billion in Pro revenue, as HD Supply was down to only its Facilities Maintenance business at the time of its purchase after selling off numerous units in previous years. The Home Depot doesn't publicly break out its Pro revenue specifically, but continues to provide that figure privately to MDM for rankings purposes.
After starting slow in 2021's first quarter, M&A activity grew stronger throughout 2021. MDM reports that private equity firms, which accounted for about half of all distribution M&A activity in 2021, were highly motivated to deploy pent-up capital heading into 2021 after activity was dormant for the last nine months of 2020. On the flip side, more owners, fatigued with the challenges of 2020, made the decision to pull the rip cord and sell.
Amazon Business Keeps Shifting the Landscape
The explosive growth of Amazon Business, marketplaces and e-commerce as alternate channels fuels even further the product portfolio expansion and fight for market share outside traditional customer segments served.
MDM charts Amazon Business as the second largest distributor of industrial products, though the B2B marketplace remains notoriously silent about breaking out revenues aside from an occasional overall figure, with the most recent stating $25 billion in 2020 revenue. MDM's calculation puts Amazon Business' 2021 share of the industrial/MRO categories at more than $7.5 billion, allowing it to edge out No. 3 Motion Industries in both verticals, though still trailing W.W. Grainger's $13 billion.
Of any estimates in this report, we are the first to admit Amazon Business is the most opaque, and Amazon is likely just fine with that. Our rationale in Amazon Business' ranking for the industrial products sector is based on an admittedly imperfect estimate of the platform's percentage of revenues in the category, its overall scale and dozens of conversations with suppliers and distributors on specific product-category strength.
Finally, MDM includes Amazon Business as the elephant in the warehouse. As with other traditional distributors that would prefer their revenue not to be visible, our team feels it would be inaccurate to not include Amazon Business — as difficult as it may be to accurately rank them — in a meaningful analysis of the current competitive landscape of these market sectors.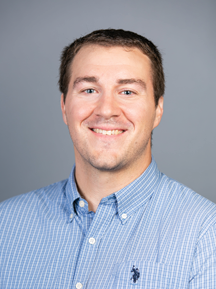 Mike Hockett, executive editor of Modern Distribution Management, has been covering industrial distribution news, M&A, market analysis and trends since 2014. You can reach him at mike@mdm.com or (608) 571-3224.
This article originally appeared in the Sept./Oct. 2022 issue of Industrial Supply magazine. Copyright 2022, Direct Business Media.