Boosting hand protection compliance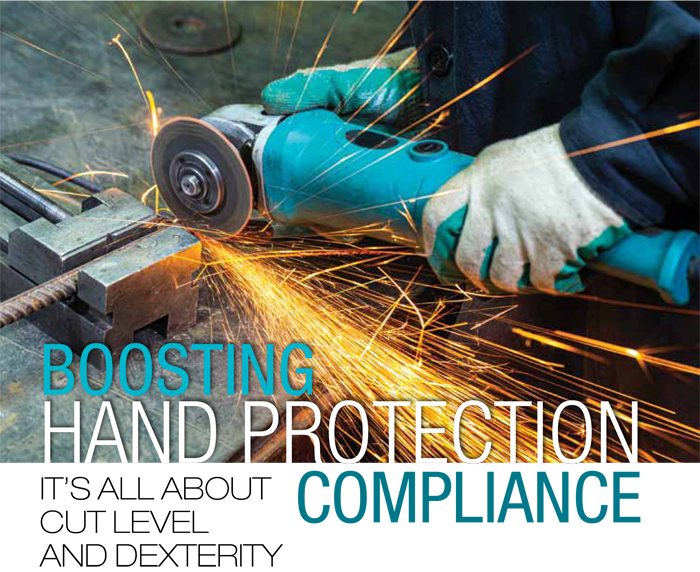 by Rich Vurva
Hand injuries cost employers more than $740 million annually, according to statistics compiled by the Occupational Safety and Health Administration (OSHA). The figure includes estimates of lost time on the job, settlements and other costs absorbed when an employee is injured and can't return to work.
In addition, OSHA says that non-compliance of personal protective equipment (PPE) hand protection is among the most common OSHA citations, and cost employers on average $6,000 per citation.
Estimates from OSHA and the Centers For Disease Control and Prevention (CDC) also suggest that if workers would wear gloves on the job it could avoid more than 1 million hospital emergency visits by U.S. workers every year.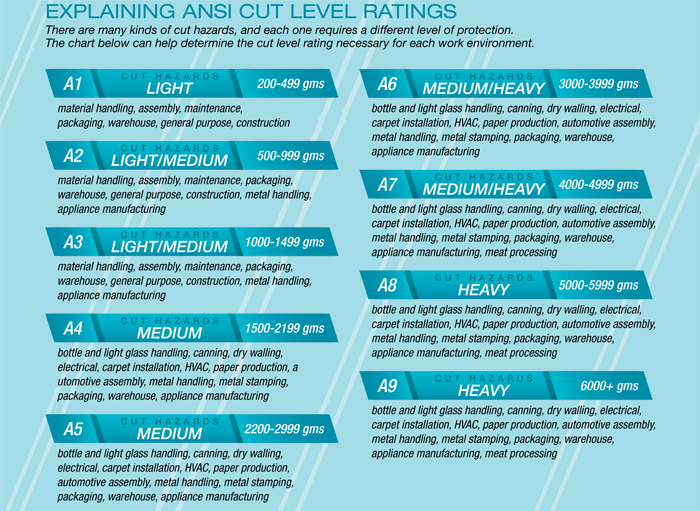 Clearly, there's a need for better compliance by workers and more educational efforts on behalf of employers.
One reason that some workers don't wear gloves more often on the job is the loss of dexterity. Providers of hand protection products are continually striving to introduce gloves made with new materials that provide protection needed, without sacrificing comfort.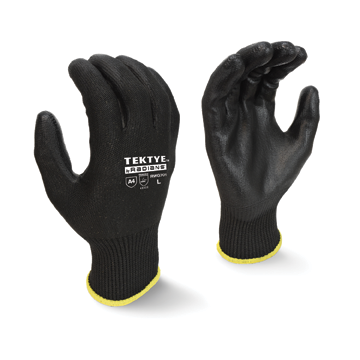 Radians RWG701 TekTye Touchscreen A4 Work Glove is a 13 gauge black shell with a PU palm coating. TekTye is an engineered yarn capable of meeting the ANSI Cut Level A4 without the use of Fiberglass or Stainless Steel.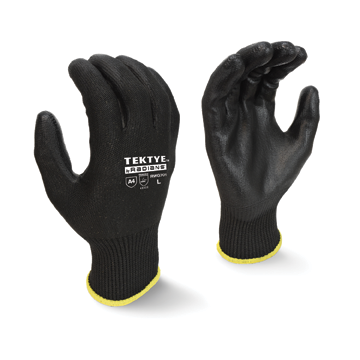 Radians RWG713 is an A4, 13-gauge gray shell work glove with a black FDG palm coating. Features the TekTyeshell. The FDG coating is useful for applications requiring high abrasion resistance.
"When it comes to hand protection, a major trend shaping product development is the need for higher cut level gloves with better dexterity and comfort," said Justin Ladd, hand protection product manager for Radians. "This trend has manifested itself in using premium shell materials such as Dyneema fibers, Kevlar and other blends that can create high-dexterity cut-resistant gloves.
Ladd adds, however, that sometimes it is the absence of a material that helps with the comfort of a glove.
"For example, the Radians TekTye line is made with our proprietary engineered yarn that is glass-and-steel free," said Ladd. "The absence of these fibers creates greater comfort because fiberglass and stainless-steel fibers can break, often irritating the skin and reducing the level of cut protection in the breakage area."
Radians has responded to the market demands for high-dexterity cut-resistant gloves by offering premium gloves with Dyneema and Kevlar fibers. "However, we have also developed A4 cut level TekTye gloves with high gauges of 13 and 18 that affordably satisfy this demand," said Ladd.
"A glove's flexibility is related to its dexterity and comfort, so we have also engineered a specialized coating called FDG (Flexible Durable Grip), which is used in some of our TekTye styles. Our FDG coating improves flexibility with the bonus of durability, which is always in demand," said Ladd.
This article originally appeared in the Sept./Oct. 2022 issue of Industrial Supply magazine. Copyright 2022, Direct Business Media.
COMMENTS: 0
---