Masters Program
Utilizing master distributors can help independent distributors grow their business
by Rich Vurva
As industrial distributors strive to climb out of the recession, many are developing plans to expand their product offering or market reach. The trick, of course, is to do so at the lowest possible cost. Having just pared down inventory in the warehouse to get through the downturn, it makes little sense to ratchet up stockpiles in an unproven product category.
Some distributors are discovering that master distributors can help lower their risks but still reach their business objectives.
"The distributors that have started to look outside of what they always did are recovering more quickly," observes Donna Currie Bruno, president of Charlotte, N.C.-based Logistics Corporation. "We're seeing more and more expansion of products, and redistribution makes it easier to expand lines."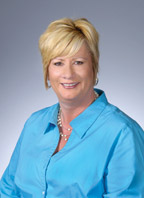 Donna Currie-Bruno
She says master distributors like Logistics can help distributors achieve their expansion goals more cost-effectively than if they established direct relationships with manufacturers. Since master distributors (or wholesalers) typically have lower minimum order requirements than manufacturers – and some, like Logistics, have no minimum order hurdles on stock orders – distributors can pick up new products without a large inventory investment.
Logistics offers a distributor growth program that provides additional financial incentives for increasing their purchase volume with the company.
"Distributors are now recognizing that there's value in buying through redistribution rather than going direct," she says. "Obviously, if you expand through redistribution you don't have that inventory risk. You can take on new lines and see how they progress without the risk of managing a vendor relationship."
Helping distributors manage their working capital is especially critical during a recession, adds Larry Davis, president of the wholesale firm ORS Nasco, Muskogee, Okla.
"We drive working capital efficiency because instead of carrying 30 to 45 days of inventory, you can have one day of inventory because we ship same-day and next-day throughout the United States. You literally don't have to carry inventory; you can depend on us for it," he says.
In many cases, master distributors are geographically closer to local distributors than manufacturers, which speeds delivery. ORS Nasco recently expanded its distribution center network to 14 locations, and plans to add more DCs by the end of the year. In the last 12 months, it opened DCs in Chicago, Orlando, Atlanta, Dallas, Denver and Portland, and continues to target major metropolitan service areas (MSAs).
"Expanding our DC network allows us to get product closer to our customers, so they can leverage the value of wholesale easier and more effectively across a larger product portfolio," Davis says. "Distributors don't add value by having inventory in a warehouse. They add value through their application knowledge and what they do for their customers."
Davis says distributors appear to be more judicious about the amount of inventory they're willing to add to their warehouses. "Everyone has clearly built up inventory this year because they took it down so low in 2009. But they're building it up at a level that's lower than historic levels," he says. "They're leveraging us more in their core lines where they got inventory levels too low."
One sign of the growth potential for wholesalers is the influx of new companies in the industry. Alliance Distribution Partners, a Nashville area master distributor that opened in 2009, focuses on industrial, contractor supply and safety products. Company president Roger Woodward believes there's room for another wholesaler in the marketplace because the industry remains highly fragmented, leaving some distributors under-served.

Roger Woodward
"Independent distributors still hold large chunks of market share, but they get less attention from the industry with each day that passes," he says. "Distributors need partners that can help them expand product lines and support their marketing and technology efforts. Master distributors like Alliance are well-positioned to provide these services."
In order for the independent distributors to survive, Woodward says they need to broaden their product offering without loading up their shelves.
"Even in good economic times, it's impossible to justify having 10 brands of hard hats on the shelf. The recession has taught us that the entire industry must be more focused on the effectiveness of our inventory investments. So, we believe that buying from master distributors is going to be much more accepted in years to come because it makes economic sense."
Masters of marketing
As growing numbers of distributors fit wholesalers into their business plans, it has required master distributors to continually expand their product and service offering. In addition to augmenting existing lines with new brands or
SKUs, wholesalers are also developing more marketing programs designed to help their customers boost sales. Customized print and electronic catalogs, Web sites, line cards and flyers are in demand, especially when those tools help distributors promote new
product lines.
"If they're going to bring on a new product, we can help distributors promote that availability by putting together a flyer they can use to get the word out to customers," says Currie Bruno. She adds that Logistics has helped introduce distributors to new product categories – such as fire extinguishers, fire alarms or carbon monoxide detectors – by developing promotional pieces explaining governmental regulations mandating their use. "More states are starting to mandate alarms so it's a growing market," she says.
This article originally appeared in the Sept.Oct. 2010 issue of Industrial Supply magazine. Copyright 2010, Direct Business Media.
COMMENTS: 0
---