Are you ready to work for a Millennial boss?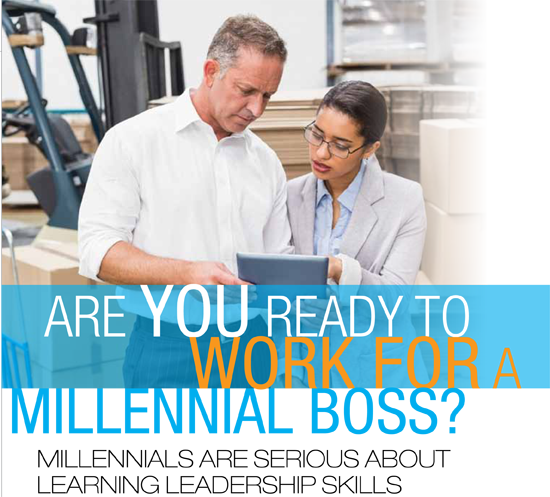 by Mary Jawgiel
Generation Y, aka the Millennial Generation, is now officially the largest cohort of today's workforce. Yes, your Millennial employees are here to stay, and they are your company's future leaders. If that sounds a little bit like the inmates running the asylum, read on. Because, chances are, their leadership skill set is lacking in some key areas. As the work force skews younger, you are going to need to prepare the Millennials at your company for leadership so your organization can grow and prosper in the future.
And it's a good thing. Because like their peer, Mark Zuckerberg of Facebook and movie fame, 91 percent of Millennials aspire to lead, according to a recent survey by Virtuali, a leadership training firm and consultancy, and WorkplaceTrends.com, a research and advisory membership portal serving HR professionals. When asked about their motivation for leading, 43 percent of Millennials said empowering others, while only five percent said money and one percent said power. Millennials are serious about leadership, so you might want to be serious about putting a real program in place to help them develop their leadership skills. If not, they may leave your company for one that will make that investment in them.
This is not a one-time training session, but an ongoing program that identifies and develops your company's leaders. It's an investment in the future of your company.
Support for a leadership training program ideally comes from the top and should involve your human resource department. If at all possible, open the program to as many young potential leaders as possible. Set up some specific criteria for inclusion in the program so more than only one or two individuals meet the requirements. You could be pleasantly surprised to discover someone you might not have considered to progress into a leadership role.
There are many ways to start a leadership training program for your company. Consider bringing in outside trainers to do the job, or paying for specific courses from a nearby community college or university (think tuition reimbursement after a passing grade is achieved). Your program could even be something as simple as an inter-company job shadowing opportunity. Keep in mind the following do's and don'ts when developing programs for your Millennial audience:
DO:
Make sure the program includes coaching and one-on-one mentoring from a leader in your organization. Millennials are accustomed to being coached and supported, so whatever you put in place, make sure that element is included.
Start with the basics. Millennials need to learn how to conduct a business meeting, how to give a professional presentation. They are short on soft skills like interpersonal face-to-face communication and networking. They need to learn about conflict resolution, diplomacy, negotiation, decision-making, time management and more if they are going to lead your company in the future.
To expand the program from the basics, spend some time observing your Millennials to determine where they need improvement so you can coach them. Ask for their opinion. Millennials value transparency and expect to give feedback, so asking for their input will go a long way.
Encourage your Millennial employees to self-educate. If they find a program, webinar, or seminar they believe will help them on their leadership path, encourage them with both time away from the office and financial support to attend.
Many trade associations offer leadership programs for up-and-coming leaders. Take advantage of these opportunities which help train your future leaders and foster relationship development with suppliers and customers to help your business grow at the same time. If you can, send more than one. This gives your Millennials a buddy for moral support in a new environment and allows them to share notes on breakout sessions.
Offer options. Millennials are used to customization on everything from their school curriculum to their morning coffee (mocha soy latte skinny, anyone?). Coach them to choose their own path to complement their own learning style.
Move them up the leadership ladder incrementally and explain how each step they are taking is helping prepare them for the C-suite in your organization.
DON'T:
Be controlling
Dictate without their input
Expect each trainee to take the same course, path or have the same interest regarding their future in your organization
Isolate them from their peers
There are many ways even a tiny company can start a leadership development program. Consider community college courses, time with various department heads, lunch with managers, new project assignments and more. Build these kinds of opportunities for learning into each individual's leadership education plan.
Most of all, keep in mind these young employees need your assistance in attaining a leadership role. You and your company will benefit from developing your employees' talents as well. While you bring experience and wisdom to the relationship, Millennials bring attributes like technical ability, transparency, diversity and fresh ideas. Mold them into the boss you wish you reported to. You never know, one day you just might.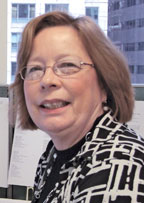 With a life-long passion for helping young people in their career development, Mary Jawgiel is ICP program director for Industrial Careers Pathway (ICP), a cross-industry initiative supported by American Supply Association (ASA), Industrial Supply Association's (ISA) Education Foundation, National Association of Chemical Distributors (NACD), National Association of Electrical Distributors (NAED), NAHAD–the Association for Hose and Accessories Distribution, NIBA-The Belting Association and PTDA Foundation. For more insights on recruiting, hiring and training Millennials in the distribution industry, subscribe to the monthly ICP Talent Tipsheet at www.industrialcareerspathway.org/Tipsheet.
This article originally appeared in the Sept./Oct. 2015 issue of Industrial Supply magazine. Copyright 2015, Direct Business Media.
COMMENTS: 0
---