At your service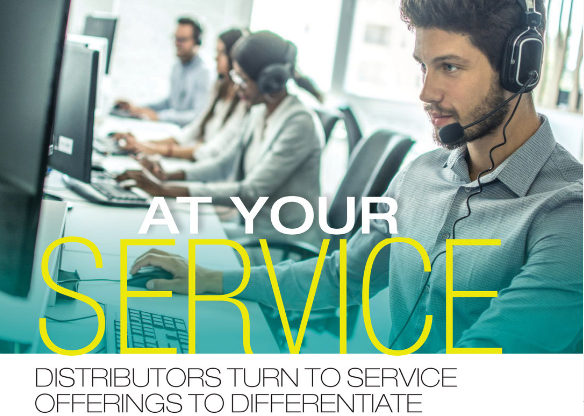 by Kelly Squizzero
Distributors today must fight to remain relevant. In this world of global economics, e-commerce and buying direct from the manufacturer, the traditional distribution business model is losing its footing. As distributors struggle to reinvent themselves, they may bring on new products lines or branch into new industries—stretching resources dangerously thin. But, to build a distinctive brand that stands apart from the competition, customer-centric distributors have a better option: turning to the service operation for a valuable competitive edge. Service offerings, such as warranties and service agreements, will build loyal relationships and long-term commitments—essential elements for success.
How did we get here?
The distributor's world has been evolving for decades. But, today, disruptive technologies have increased the pace of change and caused upheaval in nearly every vertical where distributors have long held the traditional role of inventorying and supplying goods. Distributors in industrial manufacturing, equipment and high-tech industries have been especially hit hard as complex products face short lifespans and customers continue to bypass distributors to purchase highly personalized, configured products directly from the manufacturer. In many cases, the distributor does not need to be in the middle of the transaction, as manufacturers become at ease with make-to-order and assemble-on-demand processes.
Other driving factors have been eroding the stability of the distribution industry, from trade wars to e-commerce. The global economy also has brought a proliferation of start-ups—selling everything from pseudo-pharmaceuticals to knock-off designer brands. Although some distributors may have managed to ride out the chaos by adding their own e-commerce sites, competing with the likes of Amazon has been difficult.
A phenomenal customer experience is one of the few ways distributors can stand apart from the sea of suppliers competing for the same buying dollars. Even in the business-to-business arena, buyers have high expectations for attentive, personal attention that continues after delivery. Industrial distributors can optimize that need and turn it into a distinct opportunity.
The service operation offers a chance for an all-in investment in the future—and the customer of the future.
What does today's service operation look like?
Industry pundits have been urging distributors to polish up their service offerings for some time now. However, the advice has often fallen on skeptical ears. Plus, outdated perceptions of field service have kept many distributors from fully reaping benefits.
Simply setting up a service desk to answer complaints, make exchanges and replace broken components hardly aligns with the expectations for modern field service or depot repair. Today, a modern field service operation offers much more, including service agreements, extended warranties, set-up and calibration, inspections and preventive maintenance. It requires a fleet of service vehicles and trained technicians. To be distinctive and a true differentiator, it needs to be highly efficient and effective. A shoddy operation will only hurt the customer's perception.
These "above and beyond" offerings may seem intimidating to the distributor that has had little experience with managing a modern service operation. With some due diligence, though, the highly motivated distributor can develop a service operation that not only will build relationships and create a distinctive edge—but also generate added revenue. Technology provides the tools to manage the service operation at full potential.
These are the 10 characteristics of a modern, top-notch service operation:
1) Responsive call center. The service desk is often the first point of contact between the customer and the service operation. The service agent should be able to answer questions quickly and accurately. Choose a service management solution which includes features and functions to help manage calls and access details about service orders, parts availability and dispatched technicians.
2) Tiered fees. Some distributors that have been offering free services, such as delivery and set up and exchanges, are reluctant to charge for field service or depot repair. They assume customers will be unwilling to pay for any services. Offering a tiered payment structure, some free and some with fees, is the answer. Some basic break-fix repairs or replacements, especially in the first 30 days, can remain complimentary. But, consider offering some additional fee-based service offerings—such as extended warranties or service contracts for preventive maintenance.
3) Highly trained technicians. Skilled technicians are extremely important to a successful program. You can take steps to boost your ability to recruit and retain the workforce with the necessary skills. For example, offering technology that is much like what they use in their personal lives is important to today's recent graduates. Plus, software purpose-built for the service industry can be instrumental in guiding novice technicians through best practice work flows. Solutions with built-in artificial intelligence (AI) can also remind entry-level technicians of typical troubleshooting processes.
4) Innovative solutions. Tools, like virtual reality and video-enhanced wearables, can help educate and supplement the work of the technician. A senior technician at the service center can support an apprentice in the field, using video-aided wearables, like glasses or a helmet. In some cases, drones can supplement the field staff, inspecting long expanses of pipes or remote locations and sending video back to the service center for review.
5) Mobility. To impress customers and resolve service orders in a timely fashion, technicians must be highly informed and well-equipped to make decisions in the field. This means they should be equipped with mobile solutions and have remote access to critical data, such as account status, service contracts, parts inventory and as-serviced history of purchases. With this information, the technician can make recommendations for repair versus replace and can even upsell or cross-sell products to the customer while on the job site. Technicians who take orders in the field have an extremely high close rate. Ideally, technicians can close the sale and schedule delivery and set up while in front of the customer.
6) Digital applications. Innovative digital concepts, like the Internet of Things (IoT), can be used to monitor equipment and machinery for early signs of maintenance requirements. Sensors embedded in the machinery collect and transmit data points which are analyzed, looking for anomalies to identify a potential component failure. By identifying early warning signs, intervention can happen before the failure is critical. Other digital concepts being added to the distributor's lineup are servitization and power by the hour. These revenue models allow customers to pay for just the usage or completed task.
7) Extended warranties. Some distributors wonder why they should offer warranties if the manufacturer already does. The answer is simple: an extended or tiered warranty offers the chance to re-engage with the customer when they are highly likely to make a replacement purchase. This is exactly when you want to be called. Plus, extended and tiered warranties can generate revenue. Such programs tend to be high profit and offer customers confidence.
8) Service agreements. Here is your big opportunity to build relationships. When your customer signs a service agreement, your technician is on location making inspections and performing preventive maintenance on a regular basis. They can truly become the trusted experts on performance of the machinery or equipment being serviced and can make recommendations on upgrades and cross-sell opportunities. Service agreements also offer a recurring, predictable source of revenue—helpful for cashflow. Be certain, though, to use service management software to keep track of the commitments and schedule preventive maintenance visits during non-peak periods.
9) Replacement parts. Resolving service orders efficiently requires an adequate inventory of replacement parts. Software solutions with predictive analytics can help forecast the parts needed to eliminate guessing at inventory levels, over-stocking or causing delays while parts are ordered. Machine learning will mean your projections will become more and more accurate.
10) Streamlined processes. Your top goal may be to build relationships with customers, but that does not mean that the service center cannot generate revenue. Technology is the key. Modern service management software will streamline processes, improving productivity of the workforce—from the call center to the field technicians. Service-centric software will also help schedule and track dispatches, sending trucks to the right location, based on urgency, service agreement and technician skillsets.
How do you get started?
The barriers to building an effective service department can be resolved through technology. Without the right software solutions, efforts to build relationships with customers can backfire. Technicians who arrive late or who are not properly equipped to do the job will only frustrate customers—not build loyalty relationships as you want.
But perhaps even more important than how to get started is the question of when. As distributors face pressure to remain relevant in this changing world, there is urgency to build out service offerings and create differentiation. Change is happening at an unprecedented rate, putting traditional business models at risk. Now is the time to make bold steps and invest in technology to help differentiate your distribution business through exceptional service.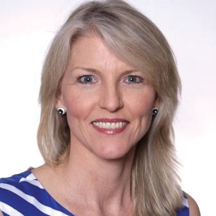 Kelly Squizzero is director, Industry and Solution Strategy, for Infor.
This article originally appeared in the Sept./Oct. 2018 issue of Industrial Supply magazine. Copyright 2018, Direct Business Media.
COMMENTS: 0
---