Stick it to 'em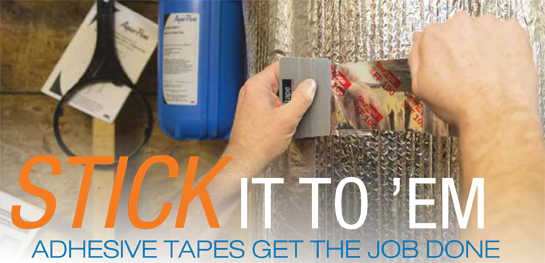 by Rich Vurva
Marketplace trends and the demands of end-users are key considerations in
the research and development processes of adhesive tapes suppliers. Here's a look at how two such manufacturers are directing their efforts.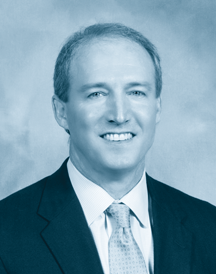 "We look at trends from the viewpoint of each of our product lines, but perhaps the thread that brings it all together is delivering on the demands of the end-user, no matter their application or industry," says Jeff Pierce, vice president of marketing for Shurtape Technologies Industrial Group.
For example, in the packaging industry, sustainability (the use of recycled corrugated cartons) continues to grow as a focus for manufacturers. Also, within this industry is a focus on automation of the packaging line, in addition to a growth in e-commerce, which demands efficiency.
In the cloth and duct tape category, there's a demand for thicker and stronger duct tape designs as end-users continue to rely upon tape in rugged applications that require a durable solution.
Moving into the masking and paper tape category, the market appears to be transitioning to environmentally friendly, solvent-free solutions, particularly on the manufacturing side. These processes are quicker, more cost-effective, and better for the environment, while producing high-performing products.
And, within the foil and film category, contractors are demanding HVAC tapes that meet strict UL requirements as these tapes can be used for multiple applications with the confidence that they will meet local building codes.
Pierce says Shurtape considers marketplace trends and the demands of end-users in its research and development process.
"In packaging, we recognized the need to develop a hot melt packaging tape solution that would stick to recycled cartons. The sticky truth is that recycled corrugated cartons can be difficult for packaging tape to stick to because the fibers are much shorter than in non-recycled cartons and are bonded with starches and fillers, creating a less porous surface for the packaging tape's adhesive to penetrate," Pierce says. Shurtape brand HP 235 hot melt packaging tape is specially formulated with higher tack to better penetrate the top sheet of highly recycled or 100 percent recycled corrugated cartons. "We also addressed automation and e-commerce with our ShurSEAL Packaging Solutions, which are designed with features such as improved wipe-down force and good to the core tape (no tape is wasted) to enhance reliability, increase productivity, and improve content security of sealed boxes."
To address end-users' desire for thicker and stronger duct tapes, Shurtape introduced the T-Rex portfolio of tapes, including PC 745/T-Rex Ferociously Strong Tape and PC 945/T-Rex Brute Force tape featuring patent-pending Forge Link Technology, an extremely strong tensile cloth. This tape offers a high-bond, double-thick adhesive that allows it to stick to rougher, dirtier surfaces, which is combined with a durable, waterproof backing to deliver all-weather performance. One 36-inch loop of T-Rex Brute Force can hold more than 700 pounds of weight and offers superior adhesion, so users can quickly secure, fasten and hold loads that they wouldn't attempt with other tapes.
"Looking at the paint and masking category, we continue to invest in technologies that deliver on the needs of our end-users, particularly related to our FrogTape line of painter's tapes that deliver sharp paint lines," he adds. "And, true to our focus on solving end-user problems, we introduced Shurtape brand FF 100 to the HVAC market as a UL 181B-FX Listed film tape solution designed specifically for sealing the seams of reflective insulation."
He says Shurtape continues to keep its finger on the pulse of the industry and look for and test new technologies and materials to improve the experience with and performance of products.
"T-Rex Brute Force is built with our patent-pending Forge Link Technology, an extremely strong tensile cloth. And we've introduced Folded-Edge Technology and a PrimeAlert tape monitoring system with our ShurSEAL Packaging Solutions to improve not only productivity and reliability of the line, but in the case of Folded-Edge Technology, the safety of the carton recipient," he says.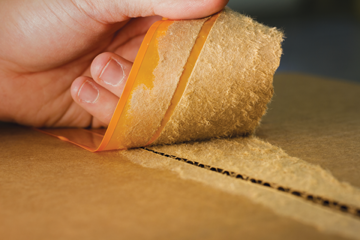 Folded-Edge Technology is a feature on ShurSEAL Packaging Solutions that folds the edges of the tape along the length of the carton as the tape is applied, which significantly increases taping reliability – as much as 1 to 3 percent increases in overall equipment effectiveness (OEE) – and eliminates the knife needed to open cartons, allowing recipients to simply grab the dry edge of the tape by hand and pull to remove the tape. PrimeAlert also enhances productivity by mitigating production downtime by alerting operators of faults on the packaging line, such as low tape, no/missing tape, broken tape, uncut tape, and tape jams.
"We've also seen paint and masking products utilizing synthetic polymer backings, which introduce greater design flexibility in performance properties when compared with traditional paper backings, such as greater stretch and conformability – or conversely, improved rigidity. Use of these materials may also provide improved moisture or solvent resistance, durability, or stability under exposure to sunlight or UV radiation," Pierce adds.
"As we continue to focus on the demands of the end-user and their numerous applications, look for products designed with superior performance, enhanced productivity, and ease of use in mind. We continue to educate the market (through field work, training, and our educational website TapeUniversity.com) about the countless uses for tape and the need to pick the right one for the job, especially as tape – whether used in construction, HVAC, packaging, manufacturing or countless other industries – is a valuable solution and trusted tool to get the job done right the first time," Pierce concludes.
The undisputed king of the tape world, duct tape is found almost everywhere on the typical industrial and commercial job site. Duct tape's versatility and universal availability has helped it earn its reputation of being the one tool you need in your bag. That title has been challenged recently by a newcomer in the form of Poly Tape.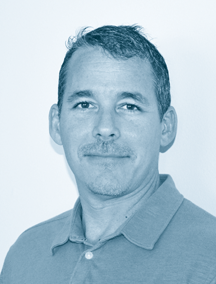 "Poly Tape is just what it sounds like, a polyethylene (PE) film that is coated with a premium rubber based adhesive," explains Bob Samay, Electro Tape vice president of sales. "Poly Tapes have no embedded scrim or fibers as found in duct tapes. This construction helps create watertight sealing properties as there are no fibers to 'wick' moisture into the tape."
Another desirable property of Poly Tape is clean removal from most surfaces even after extended periods of time. Poly Tapes are also available with added UV inhibitors with long-term UV resistance for superior outside performance. Indoor or outdoor clean removability is not common in utility grade duct tapes — only premium duct tapes offer these properties.
The performance concern with Poly Tape is usually limited to its ability to tear easily. Most contractors find this is a minor nuisance and worth the tradeoff to gain the other characteristics that have led to the rapid growth in Poly Tape use.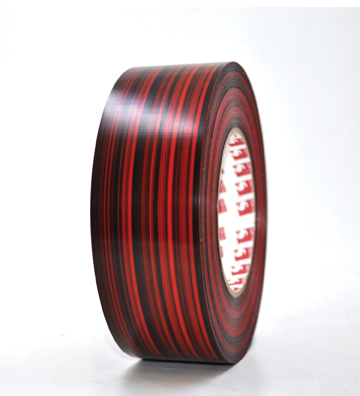 "While we expect duct tape to continue as the king of the job site, Poly Tapes have proven their worth and will continue their exponential growth in the construction market," Samay says. "To address this growing trend and satisfy our customers' needs here at Electro Tape, we have greatly expanded our offering of Poly Tapes. We carry a variety of mil thicknesses and colors and can slit to custom widths, both narrow and wide. We are ready to serve our customers as the industry finds new uses for this family of products."
This article originally appeared in the Sept./Oct. 2019 issue of Industrial Supply magazine. Copyright 2019, Direct Business Media.