Posted September 6, 2019
Changing with the times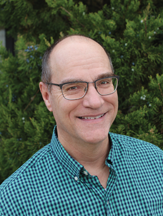 Reading is one of my favorite ways to relax. I prefer reading fiction the old-fashioned way, with hardbound books that I can hold in my hands. Yet I follow current events by reading news sources online, whether that's on a computer, my cell phone or a tablet. And those books that I typically borrow from the local library? I often place them on hold using my Android tablet.
When I'm in the library to search for the latest book in a series by one of my favorite authors, I sometimes check the library's computerized catalog to remind myself of the title, or I ask Google on my cell phone, which automatically connects to the library's Wi-Fi network every time I walk in the door. Despite having all of these technologies at my fingertips, sometimes I enjoy browsing the shelves where the library displays new releases.
After selecting the books I want to read, I usually head to the library's self-checkout system but, if that's occupied, I'll have a librarian check me out.
To their credit, my local library has adapted to the times by providing multiple ways for people like me to use their services. Failing to do so would put them at risk of becoming obsolete.
In much the same way, distributors respond to changing customer requirements on a daily basis. As our cover story about IBT Industrial Solutions demonstrates, if distributors are to remain valued suppliers to their customers, they must do business in whatever ways the customers desire, whether that's in person at a local branch, through an online storefront, an automated replenishment program or by phone, email, fax or some other combination.
As Jeff Cloud, third-generation president and CEO of the Kansas-based distributor sees it, his company must continue the tradition of excellence started by his grandfather 70 years ago by adding new innovations and technologies that will keep the company relevant for many years to come.
Rich Vurva
Editor/Publisher
Twitter: @IndSupplyMag
This article originally appeared in the Sept./Oct. 2019 issue of Industrial Supply magazine. Copyright 2019, Direct Business Media.
COMMENTS: 0
---