Posted January 9, 2019
Milwaukee large capacity chalk reels
Milwaukee Tool announced the addition of 100-foot and 150-foot Extra Bold Large Capacity Chalk Reels.
---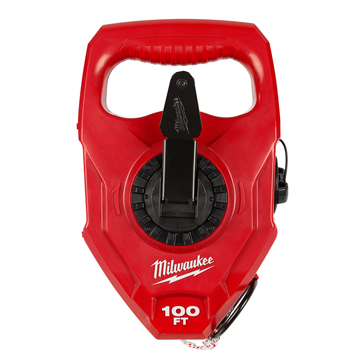 These chalk reels provide the longest gear life in the industry and the durability needed to perform larger layout applications, the company said.
Unlike most chalk reels with a spur gear system, Milwaukee's chalk reels feature a planetary gear system. This system distributes forces evenly over three gears, putting less stress on internal components to prolong life.
The reels also feature a fast retraction ratio of 4:1, as well as 18oz and 24oz capacities which allow for more lines between refills. An extra-large quick turn opening and a stable refill base make refills quick and easy. The combination of these features leads to an even more efficient reel, and fewer refills.
The new chalk reels offer a line tensioning feature, which gives users more control of the line according to the task. They also feature an easy grip handle for a comfortable grip during extended use.
The new Extra Bold Large Capacity Chalk Reels will join Milwaukee's Bold Line and Fine Line Chalk Reels, designed with the same planetary gear system and an integrated STRIPGUARD clutch, for an extended range of layout solutions.