Posted October 24, 2018
BORA Tool Portable Conveyor Roller
BORA Tool, a manufacturer of tools, woodworking and workshop accessories, launched the Portable Conveyor Roller (PM-2700), a versatile and expandable rolling system offering unparalleled mobility and material moving flexibility.
---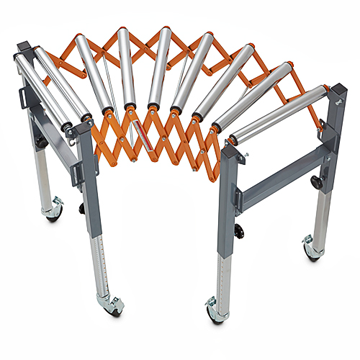 Rather than being forced to load and unload from a machine to a container, the PM-2700 saves time, effort and money by simplifying the process of packing, loading and unloading. Housed in a portable package, it can be rolled to any location, while the height and slope can be set as needed.
"Our goal is to help customers be more efficient with their time and be successful at work," said Rod Bonham, product manager, for Bora Tool. "This portable conveyor system provides a high level of versatility for the workshop and is a cost effective solution for rolling to anywhere in the warehouse."
Another key feature of the PM-2700 is its strength. It locks down to an unmovable frame, with smooth rollers that make transporting material up to 300 pounds (136kg) effortless. In addition, multiple PM-2700s can also be linked together to create a long conveyor that the covers the entire shop floor.