Wavy band saw blades from Bahco
The new Wavy Bandsaw Blade from Bahco is a customized blade designed and engineered specifically for tough cutting applications, including high nickel alloys, Rene-type materials and super alloys.
---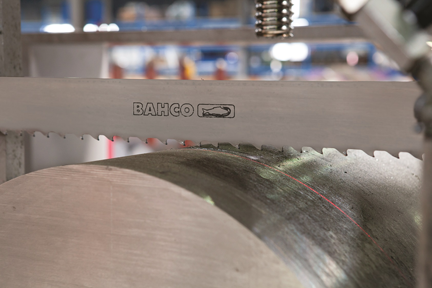 The Wavy Bandsaw Blade concept can be applied to any Bahco bimetal or carbide bandsaw blade.
Earning a U.S. patent, the Wavy Bandsaw Blade features a faster cutting rate and longer blade life – both of which can increase your productivity and save you money.
The Wavy Bandsaw Blade produces more accurate cutting, and also reduces the risk of premature blade failure due to heat buildup.