Posted July 25, 2017
Bahco Non Sparking Tools
BAHCO Non-Sparking Tools combine safety with ergonomic design for professionals working in potentially explosive environments.
---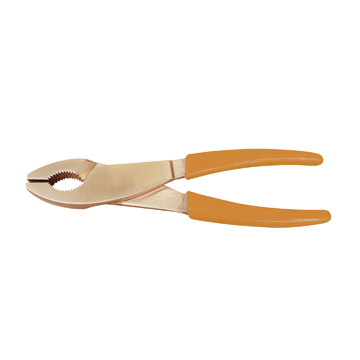 Non-sparking tools made from non-ferrous alloys are essential in the petrochemical, mining and other industries where flammable vapors, liquids and dust are common. BAHCO offers a wide range of non-sparking tools in a variety of sizes, engineered to meet international DIN and ISO standards.
BAHCO's non-sparking precision tools—including pliers, hex keys, adjustable wrenches, open-ended wrenches, pipe wrenches and screwdrivers— are made from anti-magnetic, corrosion-resistant copper-beryllium alloy. All screwdrivers feature BAHCO's ERGO handles, designed for user comfort and efficient transmission of force.
Also available from BAHCO are a large selection of striking tools manufactured from aluminum-bronze alloy:
• Valve wrenches
• Fiberglass and wood handled hammers and other construction tools
• Chisels, wedges, wrecking bars and other striking tools