Betco Fastdraw Foamer II
Betco announced the newest addition to its Fastdraw chemical management system.
---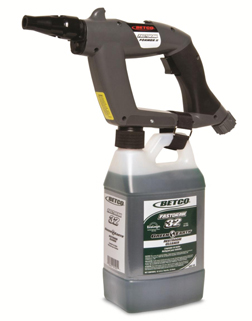 Fastdraw Foamer II is a durable foam gun that utilizes Betco exclusive Fastdraw products. New features include a SureComfort grip handle, spray and rinse capabilities, and adjustable spray patterns. The foam gun generates rich and thick foam for cleaning vertical surfaces. The Fastdraw Foamer II incorporates Accupro Pressure Regulation technology to insure consistent dilution across varying water pressure.