CRC EZ Cross App updated
CRC Industries announced significant updates to its EZ Cross App.
---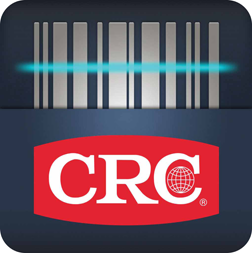 Introduced in 2014, the cross reference app has received rave reviews from distributor sellers and end-users looking to standardize their MRO product offering. Designed as a competitive cross reference, EZ Cross App will match a competitive product to a corresponding CRC product. CRC improved the user experience and made it easier to share missing competitor data. Enhancements include:
CRC's competitive database has grown by 20%, and continues to grow daily.
The search field will now accept manufacturer name or product description in addition to the UPC scan or part number. More information improves the one-to-one results.
Users can send CRC an email if a competitive product fails to show a CRC result. Users will have the ability to send pictures or email a message containing competitor product details allowing CRC to evaluate a product submission and provide users with an answer.