Posted May 3, 2017
Coxreels now offers Pin Lock on Challenger Series
Coxreels announced the expansion of its pin lock mechanism to the Challenger Series reels.
---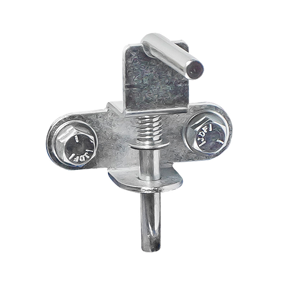 As with the pin locks offered on other models, such as the 1125-Series and 1175-Series, the function of the pin lock is to secure the drum and prevent the hose from unspooling while the reel is not in use. The pin lock assembly can be used on any of the Challenger models, including the 12-inch and 17-inch disks.
Coxreels Challenger Series hand crank hose reels are lightweight, compact, versatile reels that perform at working pressures up to 4,000 PSI. Save time and effort while increasing the safety of your work environment.