Posted April 16, 2020
Dentec Safety ramps up N95 filter production
Dentec Safety announced that the company has increased production of N95 filters for its half mask respirators.
---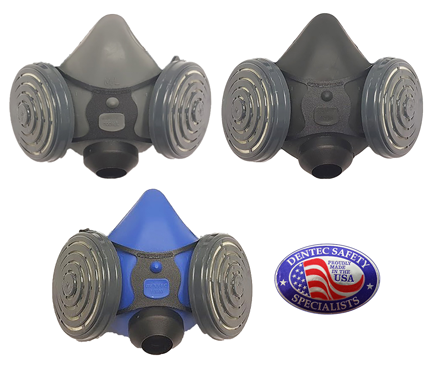 "We have ramped up our manufacture of masks in the U.S. because our half mask with an N95 filter will last a lot longer, provide greater comfort and be ultimately less expensive than a typical disposable respirator," said Claudio Dente, president of Dentec Safety Specialists.
He said Dentec's solution is longer lasting than disposables; can be fit checked each time; is more comfortable and less expensive than other alternative solutions.
All Dentec Safety respirator products are NIOSH certified and manufactured and assembled in Kansas.