Posted March 9, 2017
Earnest Machine custom machined fasteners
Earnest Machine is helping distributors in the U.S. and Europe grow their businesses, thanks to the company's engineering and manufacturing facilities in the U.S. and England.
---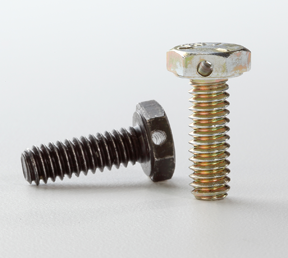 The company began doing custom manufacturing in the U.S. in 2013 and added the facility in England in 2015, according to Kirk Zehnder, CEO.
"We realized there was a need to be able to quickly help a customer with a custom product or application," said Zehnder. "When a replacement part isn't readily available off the shelf, that can lead to downtime and lost revenue. Our custom manufacturing program helps companies reduce downtime and increase profits."
Earnest can manufacture from raw stock to print specifications, customize an existing part or make custom, large diameter hex head cap screws from blank stock inventory—all in a matter of hours.
"Many times a customer simply needs a standard part customized, like drilling a hole, cutting a slot or facilitating special plating. Earnest is unique in that we can respond quickly to rework jobs, stock hex head cap screw blanks for customization and can manufacture to a customer's print specifications," said James P. Lawrence, Earnest Machine director of manufacturing
"We serve hundreds of small distributors with our standard core products," added Lawrence. "The ability to quickly help them with custom parts is another way they're able to meet the needs of their customers and grow their businesses."