Posted May 10, 2017
ARCA IEC polycarbonate enclosure
Fibox announced that the ARCA IEC is now available in the United States.
---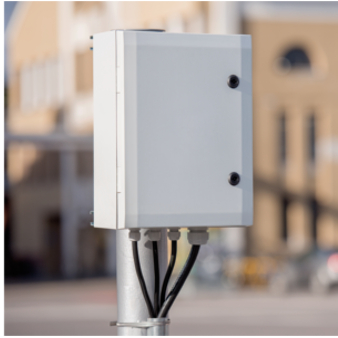 The ARCA IEC is the largest UL listed NEMA 4X Polycarbonate Enclosure on the market, the company says.
Made in the European IEC standard sizes, this stylish enclosure is available up to 31.5x 23.5 11.5 inches. The ARCA IEC cabinet enclosure is the ideal enclosing alternative to steel, impact resistant polycarbonate, will not dent, rust, crack or bloom like steel or fiberglass and weighs less than either of them and much easier to modify.
With the success of the 24x20 and 24x24 polycarbonate ARCA JIC sizes in the United States, Fibox decided to bring the even larger sized ARCA IEC series to the U.S.
The ARCA IEC is available in either landscape or portrait orientation.