Posted March 15, 2021
Gemtex Abrasives releases new catalog
Gemtex Abrasives, the Toronto-based manufacturer of abrasive products sold worldwide, has released a new catalog.
---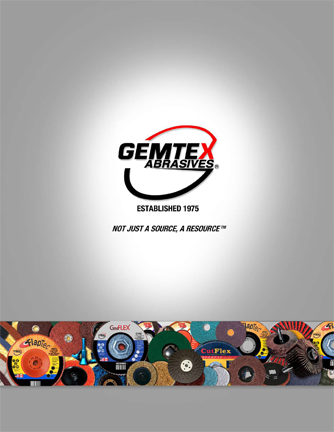 Gemtex products are used in a wide array of markets such as industrial, aerospace, marine/shipbuilding, metal fabrication, automotive, mining, power generation, machinery, natural gas and retail.
The 64-page full-color catalog includes specifications on the full line of Gemtex products.
Gemtex is a trusted quality manufacturer of private label and private brand abrasive products. Always striving for innovation, Gemtex has introduced to the market products such as Trimkut, Mini Grind-R, Mini RFDs and a high quality Supreme line of resin fibre discs.
Click to download a PDF catalog.