Posted November 11, 2020
LPS LCI Low-Odor Corrosion Inhibitor
ITW Pro Brands has announced the release of its latest corrosion inhibitor.
---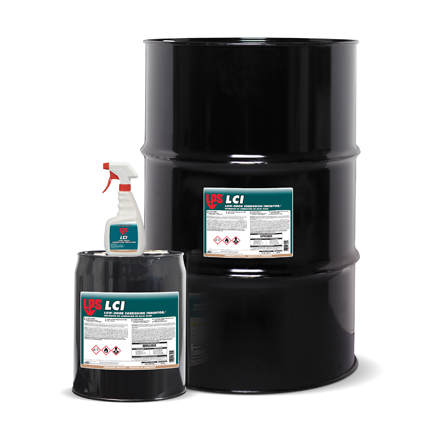 The low-odor formulation provides improved worker comfort during application and drying. This LPS brand extension is the result of working with end-user customers who voiced concern over fumes encountered when using other corrosion inhibitor products. The wax-based coating maintains flexibility after application and self-heals for long-lasting corrosion protection while preventing dust and debris from adhering to treated surfaces. It sets in as little as 5 minutes for outdoor storage and stays in place in extreme conditions. Upon application, LPS LCI provides up to 9 months of outdoor protection or 2 years of indoor protection for metal parts.
"What differentiates this product from other corrosion inhibitors on the market is that it's formulated with the user first in mind," John Sara, senior product manager for the LPS Brand. "Not only does the product perform exceptionally well, but perhaps more importantly, the application experience itself is greatly improved because we've eliminated the heavy fumes associated with traditional inhibitors."
LPS LCI Low-Odor Corrosion Inhibitor is available in 20 oz. trigger spray bottles, 5 gallon pails and 55 gallon drums.