Kimberly-Clark Professional G29 Solvent Glove
When it comes to handling solvents, workers sometimes elect to sacrifice protection for productivity by wearing gloves that provide dexterity without adequate protection or by choosing to wear no gloves at all.
---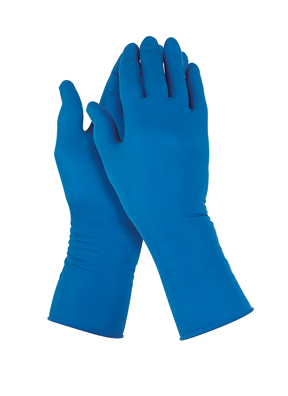 The Jackson Safety G29 Solvent Glove from Kimberly-Clark Professional solves these safety and productivity concerns.
It is specifically designed to deliver a level of dexterity similar to thin mil gloves while providing protection from hydraulic fluid, solvents, and other chemicals.
The G29 Solvent Glove offers the highest level of dexterity per the EN420:2003 standard and its neoprene-blend construction protects hands from exposure to hydraulic fluids, solvents such as IPA, Frekote, and other chemicals In a recent market research study, over 70% of workers felt they were able to perform their tasks better with the G29 Solvent Glove.
This innovative glove features 12-mil textured fingertips for wet or dry grip and a 9-mil palm. Both silicone-free and powder-free, the G29 Solvent Glove is 12 inches in length, has a beaded cuff, and is available in sizes XS through 2XL.