Posted March 11, 2020
Lift-All manual and lever chain hoists
Lift-All Co. announced the launch of its new manual and lever chain hoists product line.
---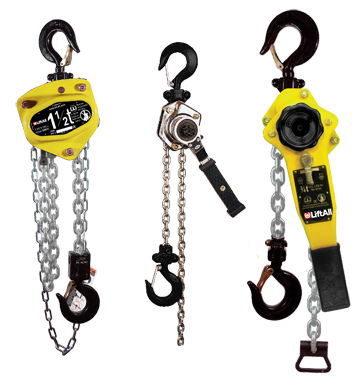 "We listened to our customers and now stock these economical, durable, and lightweight manual hoists which are available for fast delivery," said Jason Dively, vice president of Sales, Lift-All Company. "They are an excellent option for a wide variety of lifting applications."
Available in lengths from 5-ft. up to 30-ft, with capacities ranging from 550-lbs. up to 10-ton. The gears are fully enclosed and protected from contamination. Powder-coated and plated surface finishes protect the housing from corrosion. If you are looking for one-hand operation, the Lever Chain hoist is the answer. Featuring a non-slip rubber grip and 360° lever rotation, this hoist also requires minimal space to operate.