Lincoln Electric SuperGlaze HD
Lincoln Electric introduced SuperGlaze HD, a new, aluminum welding wire for use in heavy-duty applications where wire feeding can be a challenge and arc performance is critical.
---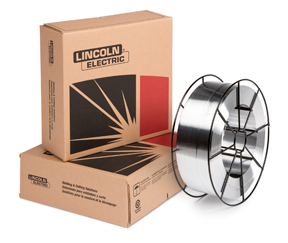 Designed to address the common issues of welding aluminum, SuperGlaze HD delivers a steady wire feed from the payoff to the arc and eliminates wire shavings, resulting in a uniform and uninterrupted weld.
In demanding welding environments, using standard aluminum wire can result in inconsistent wire feeding and poor arc characteristics, resulting in costly downtime. SuperGlaze HD ensures smooth and trouble-free wire feeding without wire shavings.
Key features of SuperGlaze HD include:
Elimination of shavings from the feeding process, which results in reduced gun chatter and burnbacks
Improved arc performance and finished weld quality with a nearly 20 percent improvement in feedability
SuperGlaze HD 5xxx series wire is available in standard diameters of 1/16 in. and 3/64 in.