Posted March 7, 2017
MPS Centurion Nexus hard hat system
MPS Centurion has broadened its offerings to include the global Nexus Hard Hat System.
---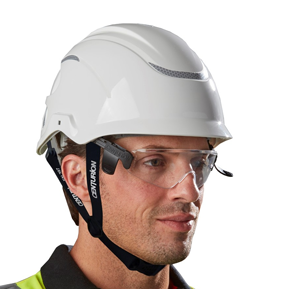 Designed as a totally integrated system for the neck up, the modular design includes the Core Hard Hat along with the Nexus Linesman and Heightmaster Hard Hats for extra security and working at heights, and optional, retractable safety glasses.
The flexibility of the Nexus Hard Hat System enables one hard hat for a variety of industries and tasks. The hard hats meet EN, ANSI, CSA and Australian Standards. The Nexus Hard Hat System is manufactured in the U.K. by Centurion Safety Products, Ltd., a global supplier of head protection for over 80 years. MPS Centurion offers the Nexus Hard Hat System in North America.