Posted January 17, 2017
Manuli Q.Safe Flat Face Multiconnector Series
The Q.Safe Flat Face quick coupling range from Manuli Hydraulics is widely renowned for representing the Gold Standard in quick coupling quality and performance.
---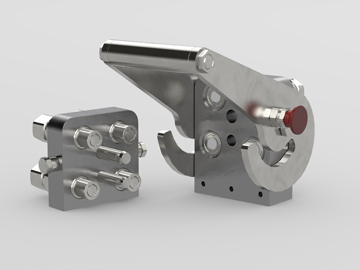 The Multiconnector series is a new range which combines superior performance with the added efficiency and safety related benefits of a multiconnector block system.
Quick coupling multiconnectors are often used on agricultural and construction equipment where a myriad of attachments and tools are used and need to be able to be connected quickly, safely and without the risk of error.
Q.Safe Flat Face Multiconnectors provide a solution to all these requirements as well as an extensive range of additional benefits. These include compact design for minimal weight, almost zero oil spillage on connection and disconnection, and industry leading performance with reduced pressure drop. Q.Safe Flat Face Multiconnectors are also designed to be universally interchangeable according to ISO 16028.